Today, Hydrinity Accelerated Skin Science made an exciting announcement regarding the launch of two cutting-edge products: the Eye Renew Complex and Vivid Brightening Serum. These additions mark a significant expansion of their existing product range, offering two potent avenues to revolutionize skin health. Engineered with a blend of revolutionary ingredients, both products have undergone clinical testing, demonstrating visible results in a mere 2 weeks.
The new Hydrinity products include:
– Eye Renew Complex is infused with a patented Supercharged Injectable-Grade HA, proven PPM6 Technology, plus additional botanicals that have been clinically proven to address multiple signs of eye ageing. This powerful yet gentle formula dramatically diminishes the appearance of crow's feet, visibly reduces puffiness and under-eye bags, and helps to quickly fade dark circles.
– Vivid Brightening Serum is developed with proprietary RPH Technology, a fusion of breakthrough ingredients combined with Supercharged Injectable-Grade HA designed to help repair, prevent, and hydrate for a more youthful and brighter appearance. The rapid, effective skin brightening serum targets three main factors that affect the skin tone to provide a brighter, more luminous, and even complexion.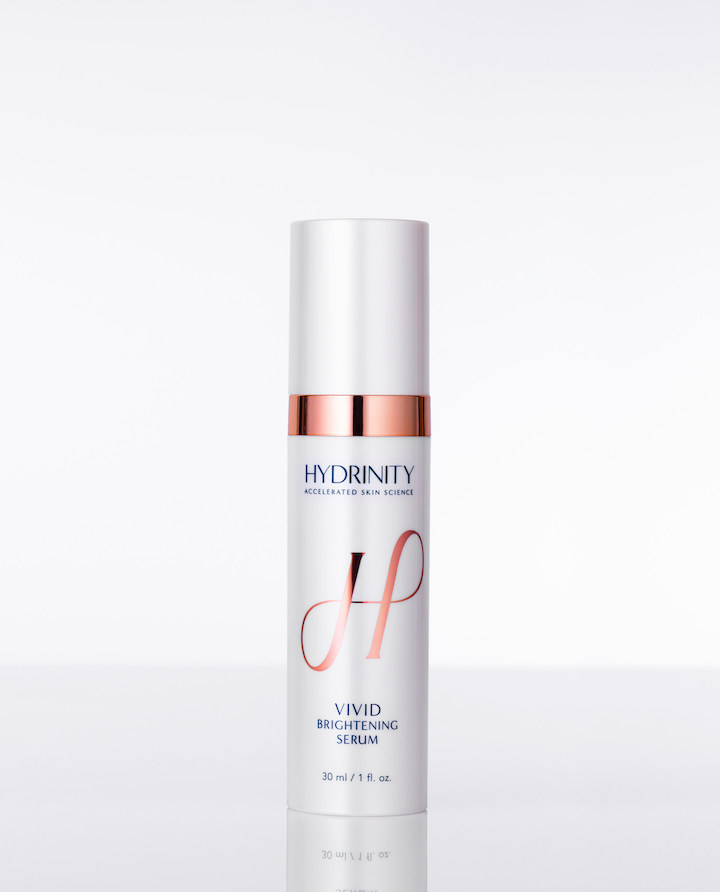 Results of a Clinical Study with 52 women using Hydrinity Eye Renew Complex showed:
Results in 2 Weeks:*
– 73% fewer dark circles
– 77% less puffiness
– 84% less fine lines and wrinkles
– 84% firmer, brighter skin
Results of a Clinical Study with 36 women using Hydrinity Vivid Brightening Serum showed:
Results in 2 Weeks:*
– 80% brighter, more even skin tone
– 77% noticeable glow
– 72% less visible pores
– 69% less pigmentation and age spots
At the core of Hydrinity Accelerated Skin Science's ethos is a commitment to crafting products that prioritize safety, efficacy, and gentle care, even for the most sensitive and stressed skin types. The comprehensive Hydrinity portfolio, which now includes the newly introduced Eye Renew Complex and Vivid Brightening Serum, is a testament to this dedication. Dermatologist-tested and non-comedogenic, these products are cruelty-free, ensuring a guilt-free beauty experience. Moreover, they seamlessly absorb into the skin, leaving no greasy residue, pilling, or flaking.
Notably, Hydrinity products are void of several harmful elements, including petrolatum, parabens, toxins, chemical irritants, synthetic antibiotics, dyes, perfumes, and fragrances. This dedication to clean formulations ensures that every product aligns with Hydrinity's high standards of skin wellness and integrity.