In an effort to help disseminate information about the healing properties of Nigella Sativa, Dr. Dima Ali is offering her COSMINOLOGY skincare products FREE OF CHARGE while supplies last. Dr. Dima wants to share her professional expertise, personal opinions and positive energy with everyone through her DermaDeal Act.
Dr. Dima Ali has been practicing Aesthetic and Anti-Aging Medicine in Northern Virginia at Wellmedica for over 20 years. She is also the creator of a botanically based skincare line COSMINOLOGY that she started developing as a teenager growing up in North Africa where she had access to hundreds of ancient herbal remedies and raw ingredients that are indigenous to that region. One of these "secret" ingredients used in her formulations is Nigella Sativa, known as the "seed of blessings." The medicinal value of Nigella Sativa dates back over 2000 years, and its legendary healing power is mentioned in the Bible, the Torah, and the Koran. After decades of personal use and research, Dr. Dima believes that Nigella Sativa is one of the most powerful, all-natural anti-oxidant healing remedies in the universe.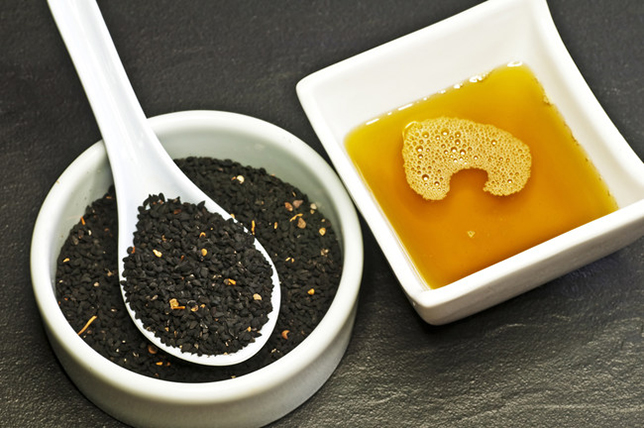 Nigella Sativa is known to be an effective treatment on acne, atopic dermatitis, blemishes, wrinkles and even rosacea. In fact, Dr. Dima states, "there are numerous clinical studies on the use of Nigella Sativa as an effective anti-microbial, anti-fungal, anti-viral, anti-inflammatory, and even anti-carcinogenic agent. Recent clinical trials are investigating the possibility that Nigella Sativa might also be an effective treatment for viral upper respiratory illnesses. Nigella Sativa has known immune-boosting properties and may even play a role in the prevention of such illnesses."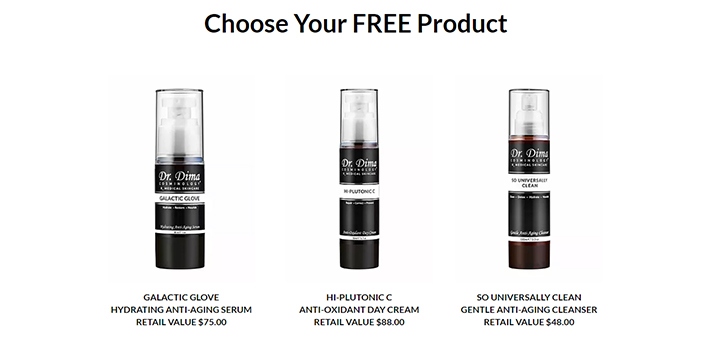 One FREE COSMINOLOGY Skincare Product*. Choose from:
GALACTIC GLOVE, Anti-Aging Serum
HIGH-PLUTONIC C, Vitamin C Serum
SO UNIVERSALLY CLEAN, Gentle Cleanser
How to claim. Visit WWW.COSMINOLOGY.COM, select one of the COSMINOLOGY products listed above and follow directions to check out. Participants can obtain their product by one of the following:
(1) If you are local and would like to pick up your free product at COSMINOLOGY Headquarters please call 703-787-9866 to make pick-up arrangements as clinic hours are currently limited.
(2) COSMINOLOGY can ship your free product using your own FEDEXP or UPS account number to pay for shipping.
(3) COSMINOLOGY can mail your free product for the cost of shipping.
*Limit one per person with a valid and confirmed email address. Supplies are limited. As of 4/7/2020, COSMINOLOGY is stocked to offer approximately 1000 units of each individual product.