DZHUS Autumn/Winter 2017 line, "Tectonic", is dedicated to the evolution of Earth, from a new-born planet to a stronghold of civilisations and technologies. Perpetual metamorphoses of the nature's structure, fluidity and interaction of its elements, as the algorithm of survival and development – this concept has incarnated in the multifunctional transformer garments.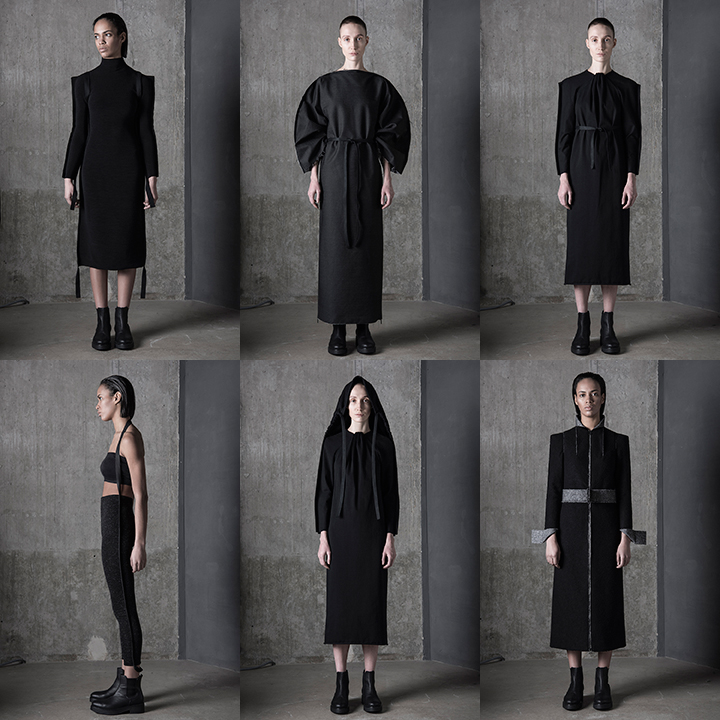 The tectonic processes have been interpreted in the architectural cut of the designs: like the continents split and reunite, the construction of the apparel disintegrate into modules, which then reorganise into new forms, celebrating the infinite cycle of nature. The peculiar dynamics of lithospheric plates has inspired the methods, using which the clothes are modified: geometrical shifts, voluminous layering and textured gathers.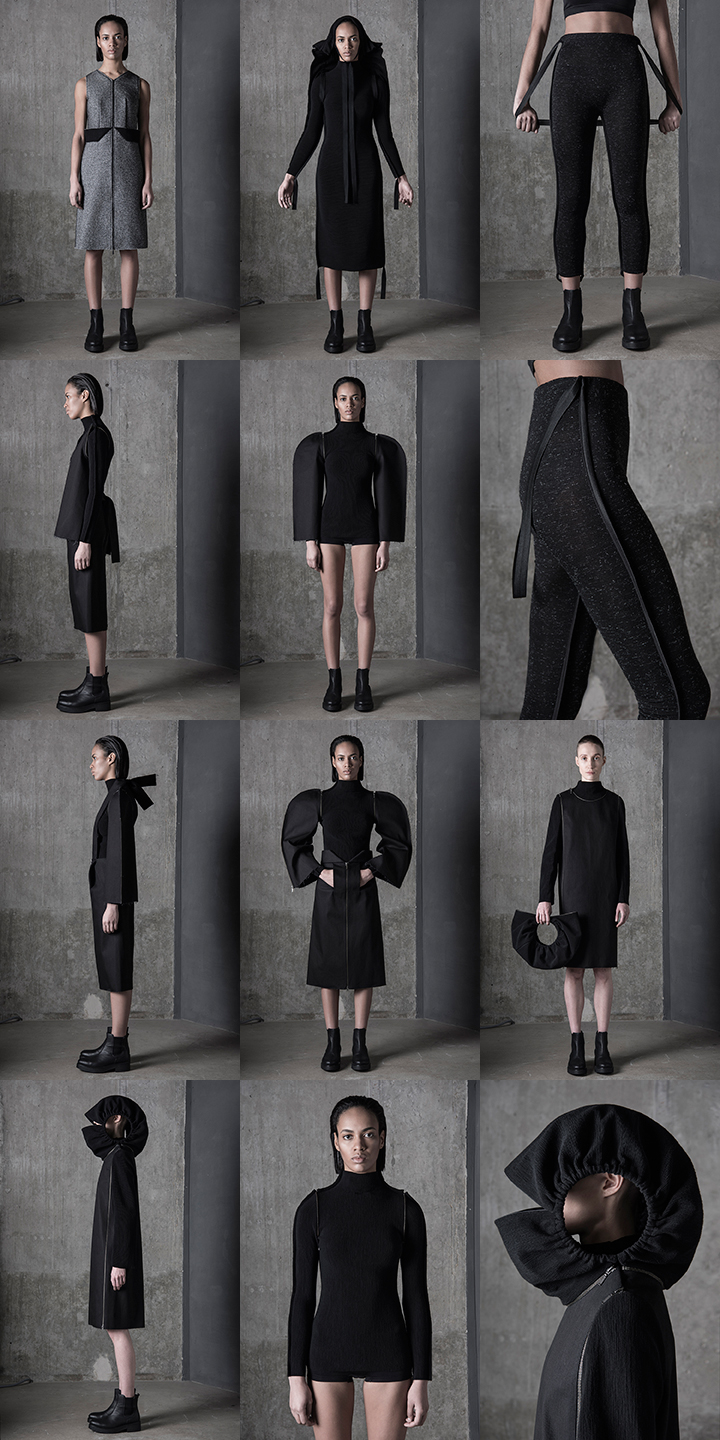 By changing their shapes and silhouettes promptly, the pieces adapt to different purposes and weather conditions, which cannot be overestimated in the modern reality's overwhelming rhythm.
The rough textures of felt, denim, knit and wool appeal to the primordial relief of the planet and the ancient solids, which have made a crucial impact to the global industrialisation.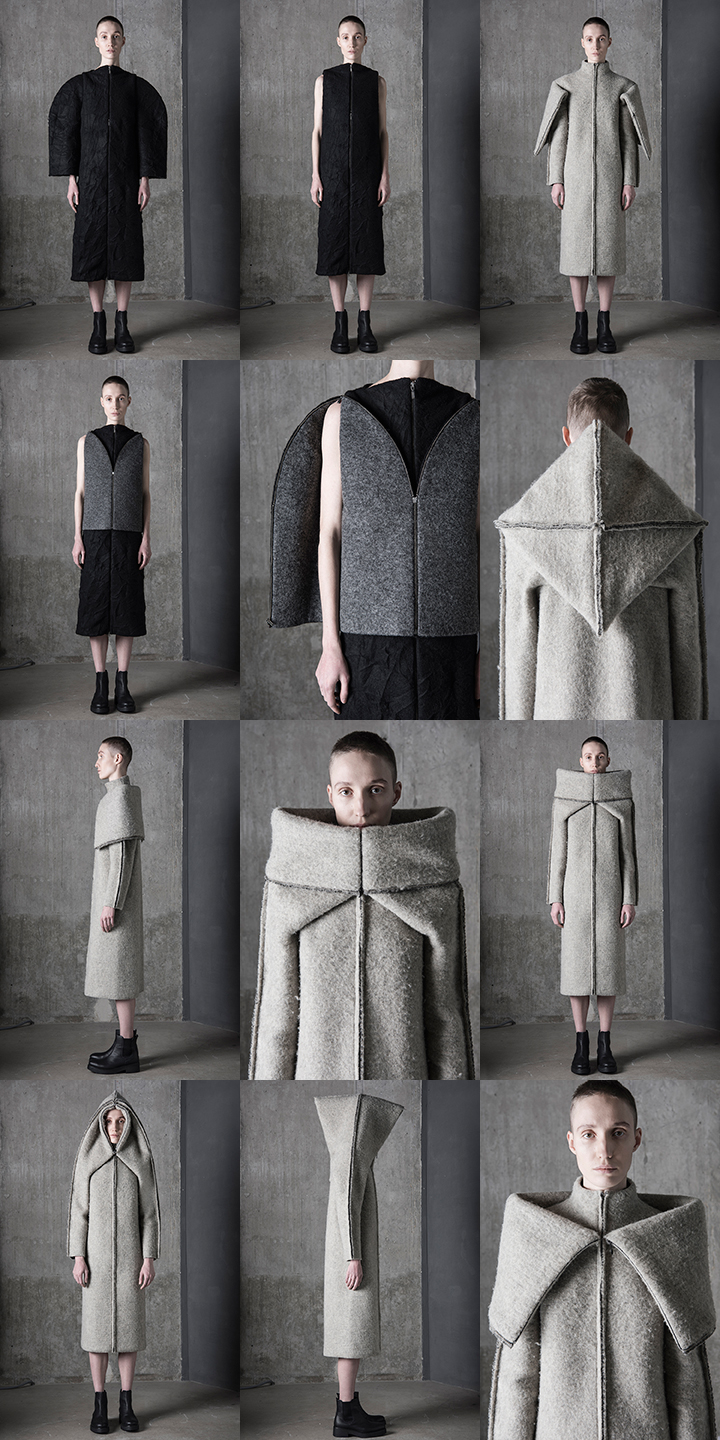 The zoomorphic configuration of the outfits pay honour to the phenomenon of the terrestrial life's generation and development. Associated with fossil prehistoric organisms, the collection carries a message about fragility of the material existence, value of remembering the roots and importance of living in synergy with nature.