Sounds quite Hawaiian, doesn't it? No…maybe more Finnish with a deer ahead. I'm not sure about that and it's definitely not the most important thing here. Actually, it should sound neither Hawaiian nor Finnish. It is 100% Polish! Guys, I can't wait to share with you my last obsession – sweaters.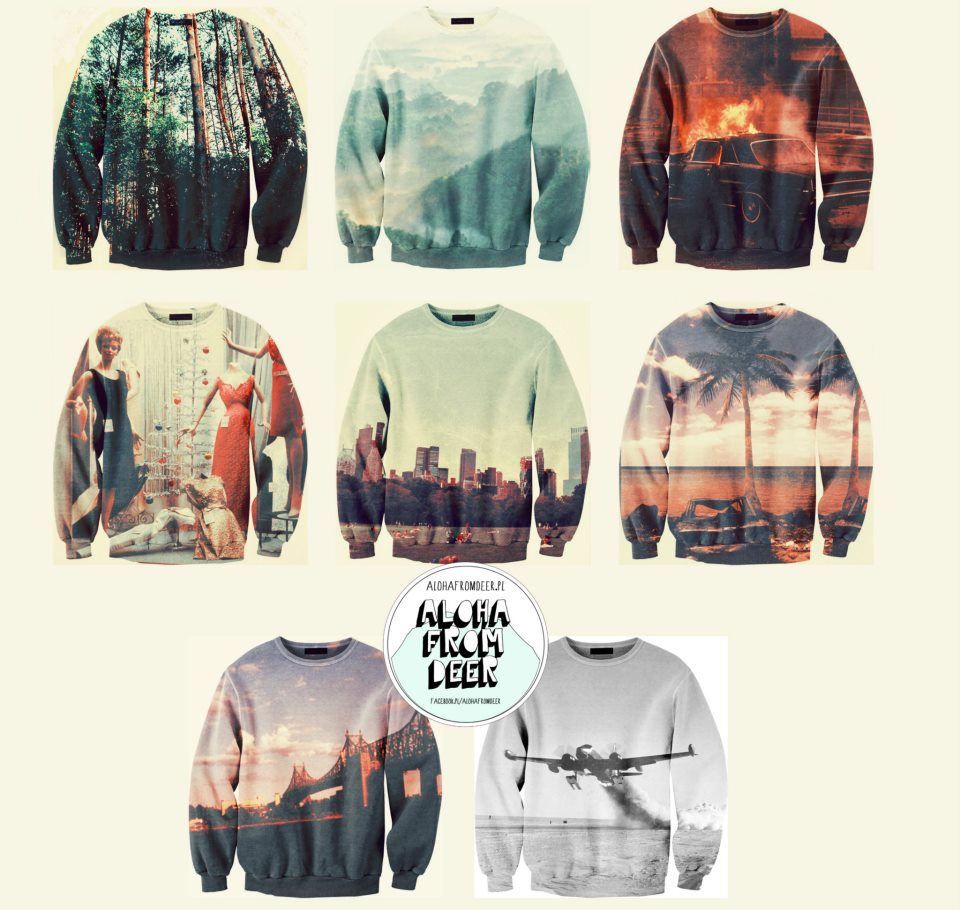 I was sitting on my couch all tired with a laptop in my hands when suddenly – BOOM! I discovered "Sexy Sweaters" (www.sexy-sweaters.com)! There's a hipster guy Alec who creates sweaters with full wallpapers on them. You can find Olsen twins, French macaroons, burgers and even Paris Hilton on top of the sweaters. It was love from the first sight! As soon as I checked all the sweaters on the site, I wanted to get one myself. Unfortunately, those amazing sweaters are NOT real. What a loss, I thought…but then I found a REAL store that has the same concept. I've no idea who was the first to start this idea – American guy or Polish hipsters and I don't really care as long as they are available. Meet "Aloha from Deer!" – a new fashionistas' obsession! Open your closet and welcome these colorful, almost 3D goodies.
There's 2012 campaign of "Aloha from Deer!" How can you not love them?!