Babel Mnauar is a Palestinian artist from Finland presenting his first personal exhibition in Lithuania and representing his latest paintings and wooden sculptures from his early days of the creativity. The exhibition "Endeavour" is a story about an artist's life journey, which begins in the Middle East and extends to the countries of South and Northern Europe. It's a story about people and about who connects them, unites and allows them to trust.
"Multicultural arena full of diverse populations unites under one thing – humanity. No matter where we are from on this earth our common feeling between us is the same, and this is my story about unity and oneness."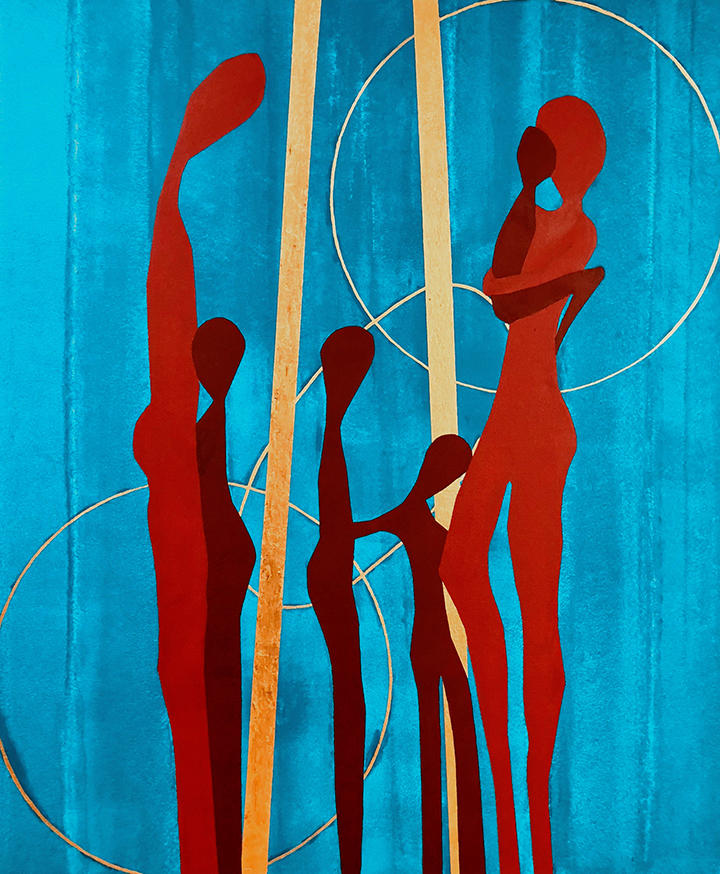 Dancing figures moving in balanced lightweight, delicate and ritualistic geometrical movements are the main characters in Babel's creation. Elegant and chivalrous abstract forms in artist's paintings work according to their rules. Cuddling, touching and hugging characters speak their own – body language. Talking with the viewer only through physical sensations, they speak about proximity, nearness, community and love. About the endeavour of sharing and interaction.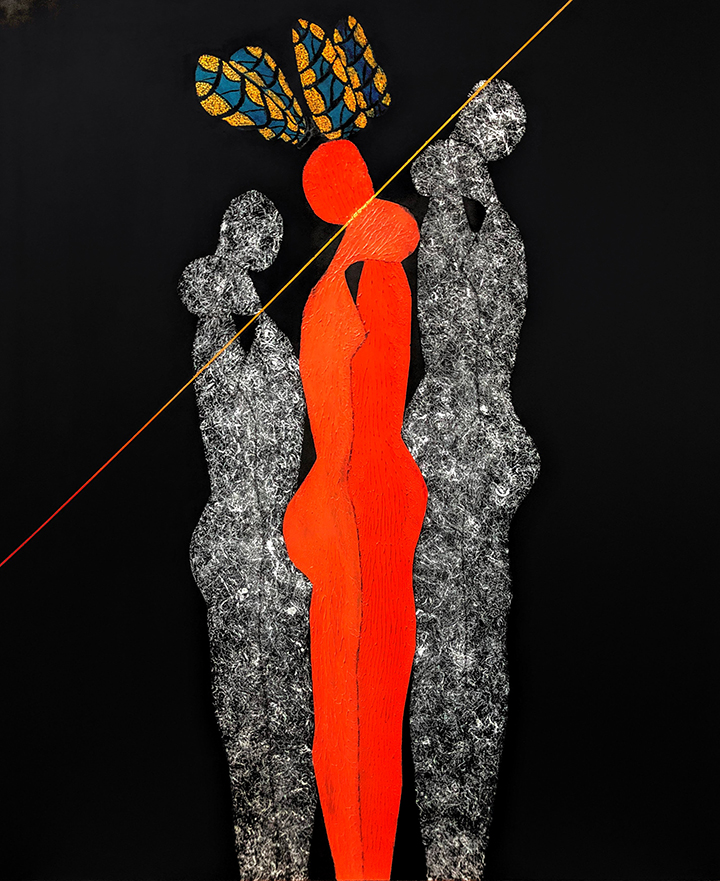 In this abstract story, the main references and signs become bright, mutually contrasting colours, substance and texture. By using various techniques and methods the artist seeks to create an image that can be not only seen but also heard. Heard through thoughts and imagination. Because of this, playing with a wide range of colours and textures, the artist conveys a whole range of feelings and emotions in which abstract shapes metaphysically tell us about goodness, warmth and relationship.
The exhibition will be held until 31st of March.