Captured on film by photographer and filmmaker Tyrone Lebon, who shot the Calvin Klein's acclaimed Spring 2016 global multimedia advertising campaign, the Fall 2016 campaign spotlights an evolved cast of talent that encompasses actors, musicians, cultural icons, athletes, fashion idols, social media heavyweights, artists, and professional and street cast models – often paired together to create a dynamic and artful mix of visuals.
This season's cast features artist, songwriter and producer Frank Ocean; fashion icon and supermodel Kate Moss; actress Margot Robbie; critically-acclaimed rapper Young Thug; model Bella Hadid; fashion industry veteran Grace Coddington; social media superstar Cameron Dallas; Real Madrid footballer James Rodriguez; actress, musician and model Zoe Kravitz; indie actor Lola Kirke; musician and cultural icon Henry Rollins; singer-songwriter G.E.M.; Little League baseball phenom Mo'ne Davis; actress and dancer Sonoya Mizuno; trap artist Yung Beef; indie actor Antoine-Olivier Pilon; actor and model Aomi Muyock; artist and model Cuba Tornado Scott; model and social media star Selah Marley; singer-songwriter Kacy Hill; trap artist Keith Ape; social media star and model Presley Walker Gerber; models Anna Ewers, Mark MacEachen and Roos Abels; musician Tommy Genesis; and rapper Yung Lean; as well as a diverse street cast of models.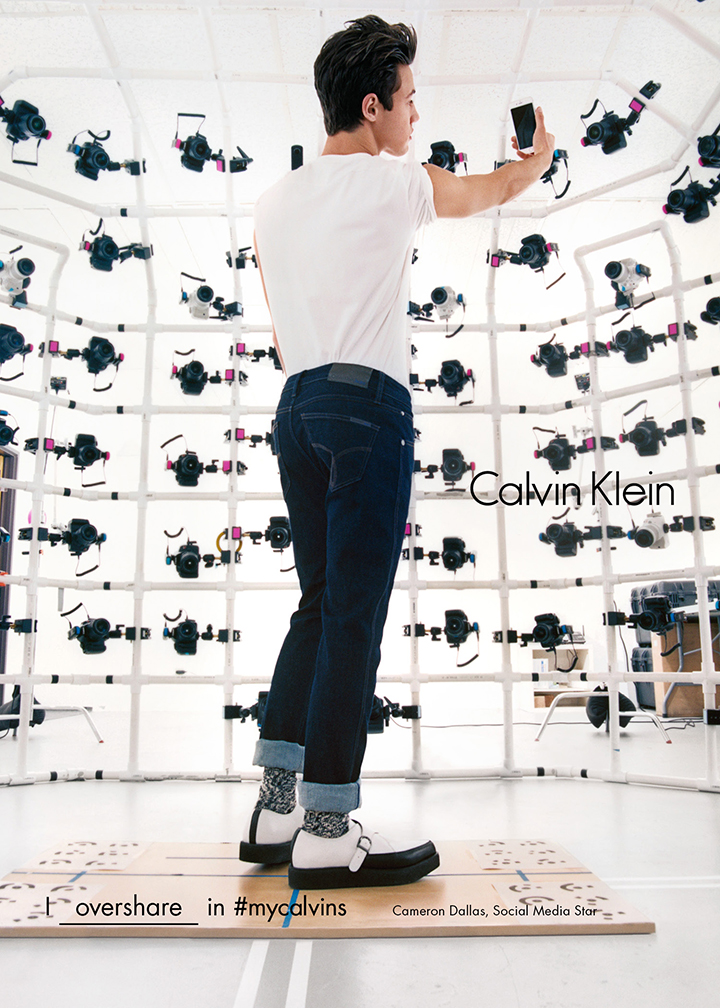 In its Fall 2016 campaign, Calvin Klein dives further into the cultural conversation with a commitment to authentic, personal storytelling. This approach is realized through robust digital and video content, intimate interviews with each of the campaign cast members, special behind-the-scenes material and social media moments that will run throughout the Fall season. Through this collection of digital and video content, the brand creates an emotional and intimate platform for its cast to share their stories and themselves with Calvin Klein's global audience.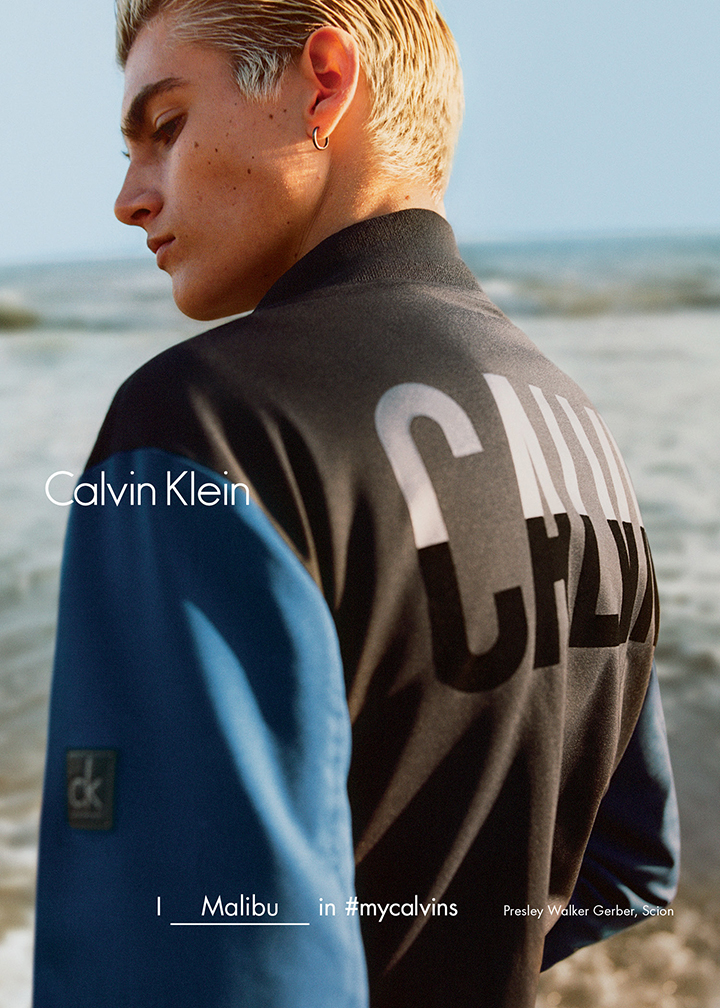 "We are inviting the consumer into our world to experience personal storytelling that no other brand can offer them. Our approach is digital-first, video-led and socially powered, providing our audience with an authentic and intimate experience that they can consume and share," said Melisa Goldie, Chief Marketing Officer, Calvin Klein, Inc.
With over 500 million impressions planned across 26 global markets with a diversified media mix comprised of digital, mobile, print, and outdoor advertising, this campaign will deliver on the unique lifestyle of Calvin Klein. The global partnership continues with the #1 global digital music platform Spotify on a cross channel and immersive program that offers users of the music and video streaming service a dedicated branded profile page with custom playlists and engaging Calvin Klein content. On the ground, Calvin Klein will continue to drive authentic, intimate conversations with "I _______ in #mycalvins" in the landscapes of art, music and film to connect with its audience through key cultural moments when consumers are making memories of their own. This overall approach is indicative of the philosophy and innovation of Calvin Klein's strategy to engage consumers by being vulnerable and real, and using content to tell stories that forge an immediate, relevant connection, yet remain aspirational and inspiring.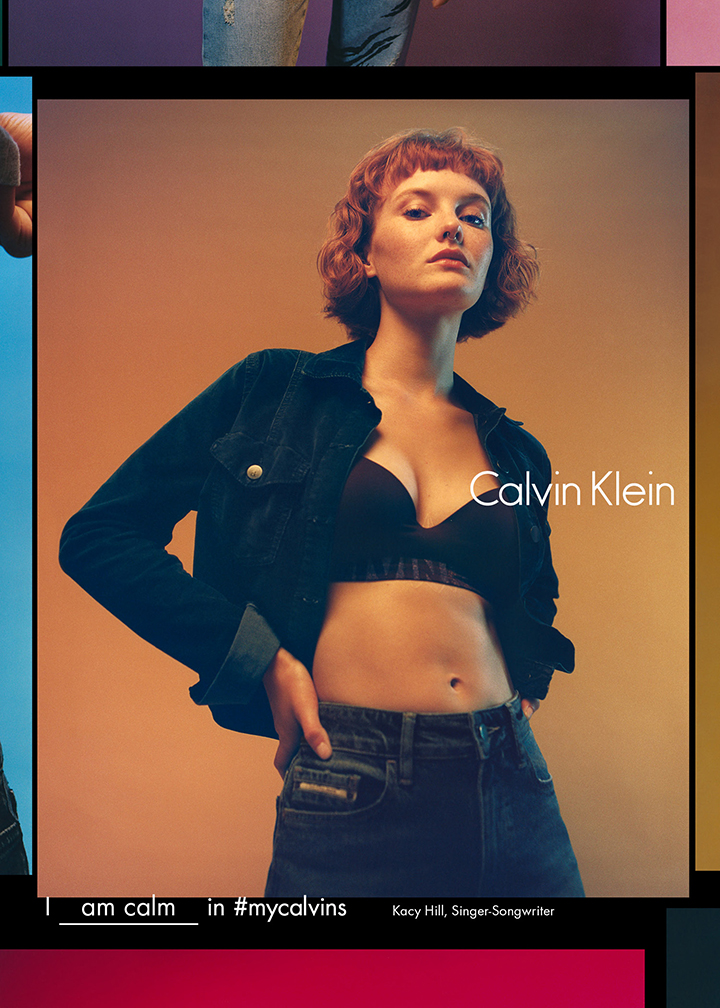 In March 2016, for the first time, viewers experienced the Calvin Klein Fall 2016 advertising campaign production in real time on Calvin Klein's Periscope channel. Fans were granted early access to the shoot with behind-the-scenes videos of campaign talent including Bella Hadid, Cameron Dallas, Selah Marley and street cast members.