H&M is pleased to reveal the first three looks from the KENZO x H&M collection, each bursting with the print, colour and individuality that define the collaboration. The look book images have been shot on a variety of artists, young creatives and influencers, each an ambassador for KENZO x H&M. The collection will be available in over 250 selected H&M stores worldwide, as well as online, from November 3.
AMY SALL, student and activist, based in New York, founder of SUNU: Journal of African Affairs, Critical Thought + Aesthetics, and JULIANA HUXTABLE, artist, poet and DJ, 28, based in New York, both wear: tiger print jersey rollneck tops and matching high waisted leggings along with long black leather gloves with pink logo rubber print and jacquard knitted tiger-sock shaft boots.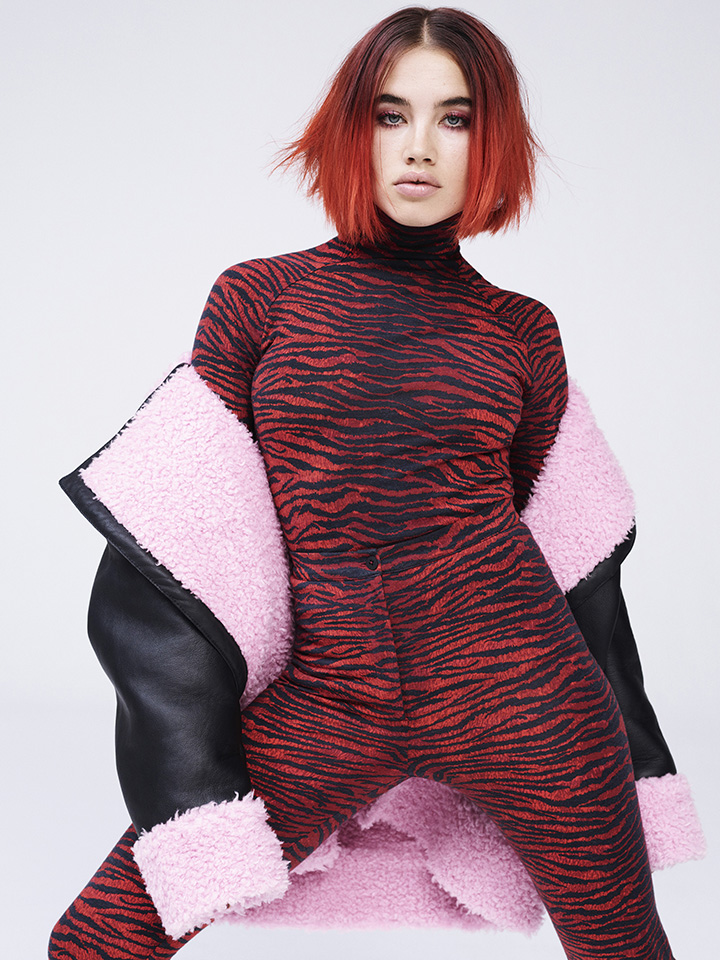 ISAMAYA FFRENCH, make-up artist, based in London and part of the London-based collective, Theo Adams Company, wears: an oversized leather jacket with pink faux Shearling lining, with matching tiger print jersey rollneck top and high waisted leggings.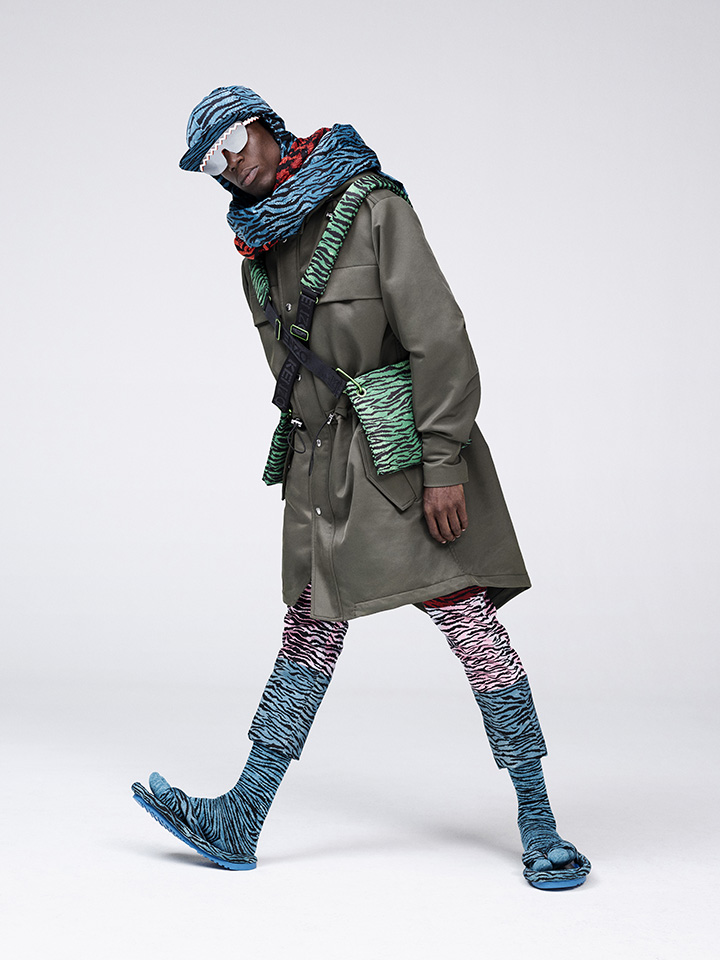 OKO EBOMBO, musician and performance artist, based in Paris, front-man of the band 19, wears: a parka with removable printed collar, block colour tiger-print jeans, plus the padded flip-flops with tabi socks. Oko also wears the tiger-printed cap with attached scarf, a printed woven scarf and the tiger-printed cross-body bag.