As part of Sónar's 25th Anniversary celebration, between May 24th and June 23rd, the Centre D'Art Tecla Sala in L'Hospitalet will host a reinterpretation of its iconic campaign themes.
'NO FLYERS NO POSTERS. 25 years of Sónar image' is not an exhibition organized chronologically or thematically, but an immersion into the unique world of Sergio Caballero, co-director of the festival and the artist behind its campaigns. It is a world that is sometimes fabulous and supernatural, other times provocative, naturalistic or simply moving.
The exhibition is a large installation offering an experiential tour through different works that revisit a sizeable selection of Sónar's distinct iconography. These works have not simply been reproduced but are re-imagined to evoke: recoiling from elements such as flyers, posters or other digital media formats, instead of bringing together videos, sculptures, installations, documentation and photographs that blur, question and disrupt the reality of the onlooker and challenge their memories of Sónar imagery.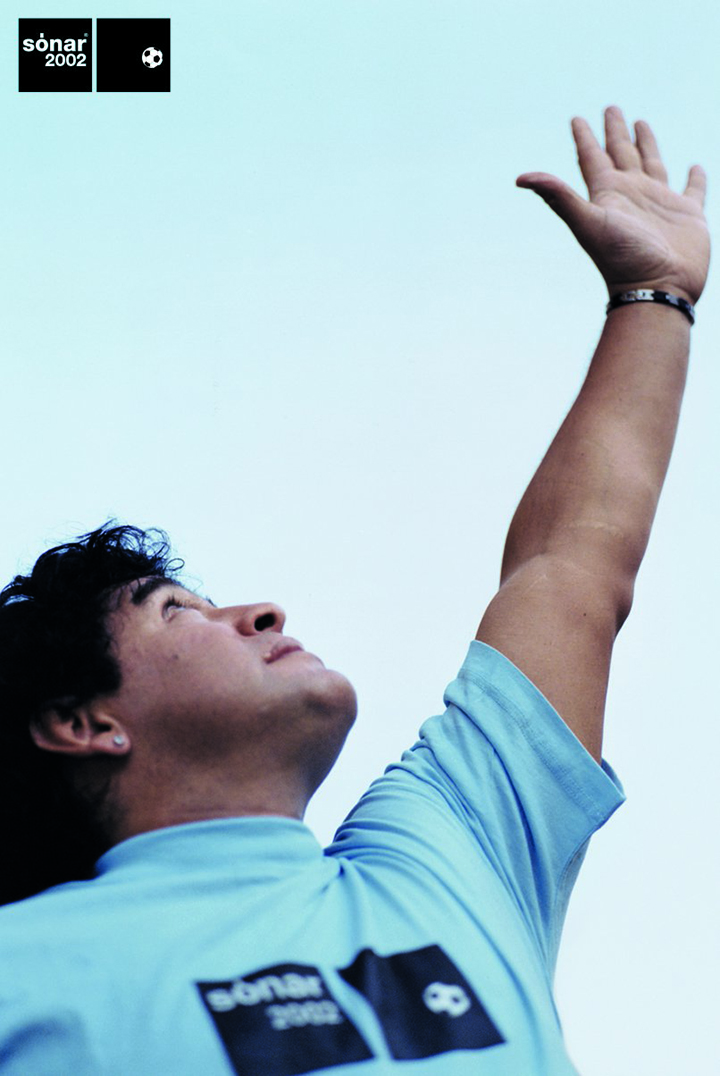 Through a selection of more than 50 pieces distributed throughout 10 rooms, the visitor is immersed in the fascinations and obsessions of Sergio Caballero's creative corpus: families, objects and celebrities or cult figures, the mythification of the work of art, orthodox surrealism with acerbic humour, a fascination with transcience and cold snowy landscapes, are all recurring themes with which Caballero has cultivated in the different campaigns that have inspired the festival.
The exhibition is in constant tension between the romanticed and de-romanticed concept of art, which repeatedly attacks the idea of permanence and consecration, while at other times incorporating Duchamp's principle of common objects obtaining value by simply placing them on display. Caballero constantly questions the role of institutions in constructing and validating collective memory.
'NO FLYERS NO POSTERS. 25 years of Sónar image' is also a gift for fans and Sónar history fetishists. Those who eagerly await each year's image will recognize objects, clothes, models, photographs and sculptures from the festival's campaign icons and characters: from the parents of the organizers, to the family with urinary incontinence, through to the telekinetic twins, the car modding enthusiasts, La Pajarraca or the ghosts of "Finisterrae", among others.
Throughout the exhibition, the artist poses the question of what constitutes the value of a work of art and how this is defined: a problem that Caballero has faced by means of a wholly unconventional method such as via the campaigns for a music and technology festival that is now 25 years old.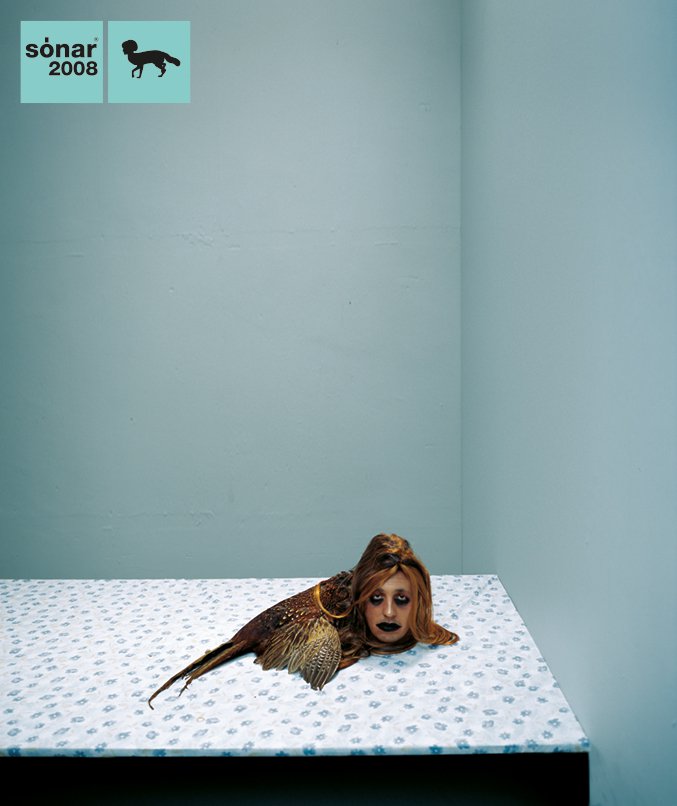 A project by Sergio Caballero
Curated by Amelie Aranguren
Coordination: Carmen Reyes
Production design: Sergio Caballero
Production: Gabi Ruiz
Art handling: Gabi Ruiz y Lolo y Sosaku
Graphic design: Angel Corral y Carmen Reyes
Installation: Gabi Ruiz
Photography: Biel Capllonch
Video editing: Martí Roca
Financing: Lourdes Español
Design: Pablo Juncadella, Mucho.