THE FUTURE OF SPACE EXPLORATION: Exoplanets, nanosatellites and a vision of the future in 10,000 years from now
Using the "Sónar Calling GJ273b" project as a guide and stimulus the first ever series of radio transmissions sent to a potentially habitable exoplanet, Sónar+D welcomes leading space research organizations such as NASA, the MIT Media Lab and The Long Now Foundation.
NASA will explain the latest developments in the search for Earth-like planets outside of our Solar System and how artists would be able to facilitate communication in the event of the first contact.
The renowned MIT Media Lab presents its new initiative for space exploration: the democratization of nanosatellites, radio astronomy and its contribution to the mapping of the Universe.
San Francisco's The Long Now Foundation will present projects that will last 10,000 years from now as an antidote to the short-term thinking prevalent in today's global society and economy.
THE FUTURE OF MUSIC
Sónar+D takes a deep dive into what the future of music will hold, whether this be through expanding creative horizons through collaboration – either with other artists, hardware or with the help of AI; getting to grips with digital music infrastructure and seeing blockchain as more than an economic tool; or finding new ways to create, collaborate and to discover how digital distribution companies are getting ever more personal in their attempts to relate to their audience.
Companies such as Google Magenta and Jukedeck propose AI as another collaborative element in the production process. To this end, Google Magenta will present their new musical instruments at MarketLab, as well as presenting a workshop on how to create music with AI. Jukedeck will be part of the Sónar+D Innovation Challenge, with a call to create high-level tools for integrating AI into musical creation.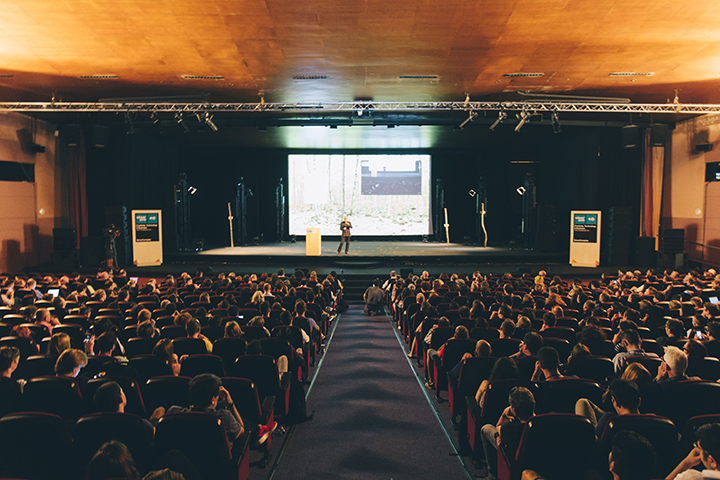 The history of the Internet and of that of music distribution are tightly linked. In many ways, digital distribution platforms have directly led to the internet we know today – and can point the way to its future. Mat Dryhurst and Ian Rogers, as well as taking part in the conferences on the future of the Internet, will share their vision of the future of music.
One of a kind creators across all disciplines will be showcasing their latest work and collaborations at Sónar, and Sónar+D presents a behind the scenes look at their creative processes. Globally respected innovators Ryuichi Sakamoto and Alva Noto will take part in a talk together, while two of Flamenco's most important innovators, the singer Niño de Elche and dancer Israel Galván, will join in a conversation along with the musical and visual duo formed by in-demand producer Refree and the filmaker Isaki Lacuesta. All four of these artists will debut material at Sónar, and explain the essence of their collaboration at Sónar+D.
THE FUTURE OF AUDIOVISUAL EXPERIENCES: from 360 to Augmented Reality to new forms in storytelling
For yet another year, Sónar+D explores new layers of reality: from VR to Augmented Reality and immersive audiovisual narratives.
Zach Lieberman, one of today's most amazing digital creators, will present a new visual code for our devices thanks to Augmented Reality.
Paul Raphaël from the Canadian Virtual Reality studio Felix and Paul has been leading the artistic evolution in this medium for 5 years. The studio's new work will be on view at Realities+D, the largest showcase in Spain for international artistic VR production.
The immersive audiovisual and 3D audio space, with the ambitious Sonar360º by Mediapro, increases in size at Sónar+D and will include workshops and premières, with visitors also able to enjoy fulldome shows.
The Garage Stories studio, working between Barcelona and Silicon Valley, will deliver a workshop explaining the new narratives in Virtual Reality to those wishing to break into this continuously developing field.
THE FUTURE OF THE INTERNET: Towards regaining an open and decentralized network, expanding on and renewing the debate concerning digital ethics
Considering that the current Internet model is in a crisis, we will look at the direction the Web may take in the near future, while also reflecting upon our experiences over the last digitally connected 25 years.
We'll be guided on this journey by digital pioneer Ian Rogers, the investigative artist and blockchain specialist Mat Dryhurst, the information-activist group Tactical Tech and the head of the Mozilla Foundation, Mitchell Baker.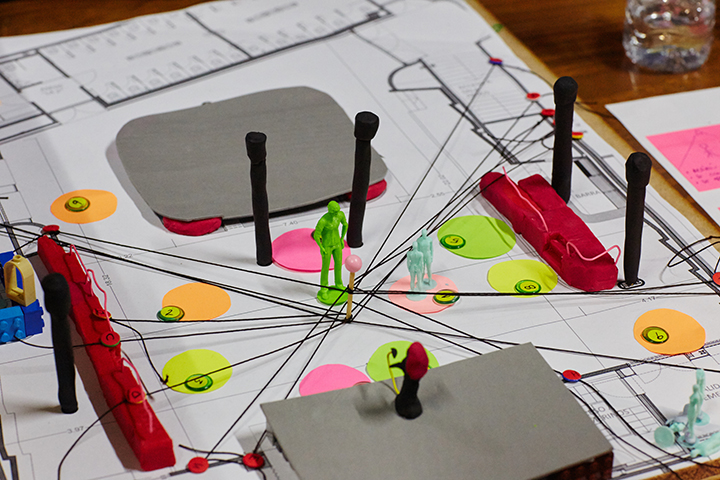 In a key talk, Ian Rogers, the current Chief Digital Officer of LVMH, will import his insights gathered over 25 years exploring connections between music and the Internet. A pioneer in building internet presence for the Beastie Boys in 1993, Rogers has worked for companies that have defined the direction of music and the web simultaneously, such as Nullsoft, Yahoo! Music, Beats Music and Apple Music.
No conversation about the future of the Internet can take place without mentioning the achievements of Mat Dryhurst. As a technologist and digital artist, this specialist in blockchain will discuss how digital infrastructures can revolutionise creation, collaboration and information exchange in music (…and more).
The international information-activist group Tactical Tech will be present across diverse areas of Sónar+D: presenting their security and digital privacy projects as part of the conference program, as well as hosting two workshops on how to harness the data in our smart devices, and also at MarketLab with The Glass Room Experience and Data Detox Bar, an exhibition that allows us to discover the dark side of the tech we use daily.
Since 2003 the Mozilla Foundation has been creating tools (including the Firefox browser), and initiatives to maintain the internet as a free, open neutral, inclusive and privacy-minded space. The foundation's co-founder and director Mitchell Baker will present their latest projects to ensure a healthy internet.
THE FUTURE OF INTELLIGENCE: A hybrid between human, collective and artificial intelligence
The future of knowledge is developing at the intersection between artificial, collective and human intelligence. Companies such as Pandora, Bandcamp and Google Magenta will explain how user activity informs the development of their algorithms.
Another key figure at this edition is the legendary sound engineer and producer Susan Rogers, who worked hand in hand with Prince on his most critically acclaimed records and is now the head of Berklee's Music Cognition Department, studying how the brain processes music.
Artificial Intelligence will be explored as a tool to help musicians and creators to expand their creative horizons in completely new directions. Two of the market leaders in this respect, Google Magenta and Jukedeck take part in MarketLab and Sónar+D Innovation Challenge respectively.
EXPERIENCE IMMERSIVE AUDIOVISUAL TECHNOLOGY: Sonar360º by MEDIAPRO and SonarMies
This year Sónar+D increases the space dedicated to immersive audiovisual and 3D audio with the unveiling of Sonar360º by MEDIAPRO; a new dome experience measuring 19 meters in diameter within which will take place workshops premières, and fulldome shows. Sónar and the MEDIAPRO Group have also signed a deal to collaborate on inmersive 360º experiences for the next three years.
Once again the Mies van der Rohe pavillion will host SonarMies, turning the entire space into a sound installation. This year it will host 'Sonic Earth' by the British artist Mileece. By converting the walls of the pavillion into a giant interactive touchscreen, visitors will be invited to create their own sounds, feel them in their body (through bass amplifiers) and see the sounds projected on the building's roof.
STARTUP GARDEN, SÓNAR+D INNOVATION CHALLENGE AND MARKETLAB
The Sónar+D business and innovation areas expand the horizons of their specialization.
The Startup Garden business area delves deeper into its specialization in the field of creative industries and promotes 30 startups selected from around the world, which this year includes a number of Spanish projects.
Among the Startup Garden activities there will be Mentoring sessions for startups and Meet the Investor, "one to one" sessions to connect investors with entrepreneurs that are open to all delegate pass holders.
These sessions will feature top-level mentors specializing in music distribution (Scott Cohen, The Orchard founder, or Dhiraj Mukherjee, one of the founders of Shazam) and blockchain, with Luis Ivan Cuende, founder of blockchain-based platform Aragon, which has secured $25 million in investment.
Among this year's noteworthy investors will be funds such as Max Rimpel's Index Ventures, with investments in companies such as Slack, Sonos, Deliveroo and BlablaCar; Ton 't Noordende, from investment fund 01 Ventures specialized in deep tech (companies dedicated to purely technological or scientific development); and Merce Tell, from the Nekko Ventures investment fund, participating with e-commerce, software and telecommunications companies.
ICEX, the public entity promoting the internationalization of companies, collaborates with Startup Garden and includes 8 Spanish startups.
The Sónar+D exhibition space MarketLab, will bring together up to 25 technology companies, universities and creative laboratories to present their latest developments – including finished products, prototypes, services and completed (or in development) artistic works. MarketLab 2018 will feature projects including the new hardware instruments by Google Magenta; The exhibition The Glass Room Experience by Tactical Tech with a selection of projects aimed to create a debate on security and privacy online; Curiosibot, the Valencia maker laboratory who will present "Playing with Trash" – a hybrid reality installation that allows users to activate physical objects from a Virtual Reality environment; and Alone, a visualization of the universe by Barcelona SuperComputing Center. In addition IED, Elisava, University of the Arts of London and Utrecht's HKU universities will also be present together with technology companies such as Elektron, Playtronica, Nuraphone and MOD Devices among others.
Sónar+D will hold the Sónar Innovation Challenge for the third consecutive year, in collaboration with the Music Technology Group of the Universitat Pompeu Fabra. This particular open collaborative platform will feature technological companies such as Jukedeck, Alpha, Amplifon or Utopia Music present 3 challenges that will be developed by multidisciplinary teams (programmers, artists, hackers, makers) for 5 weeks, who will then present the results of their prototypes at Sónar+D. This year's challenges are based on the use of Artificial Intelligence in human creativity; on new formulas rethinking the future of education and on music learning tools for people with motor disabilities.