Shot by photographer Willy Vanderperre, the newest chapter of this multi-media campaign features actress Millie Bobby Brown, alongside Paris Jackson and Lulu Tenney – integral members of today's CALVIN KLEIN family. Ms. Brown is featured wearing key CALVIN KLEIN JEANS styles and Ms. Jackson and Ms. Tenney are wearing CALVIN KLEIN JEANS items paired with key CALVIN KLEIN UNDERWEAR tops, all of which are available in stores and online now.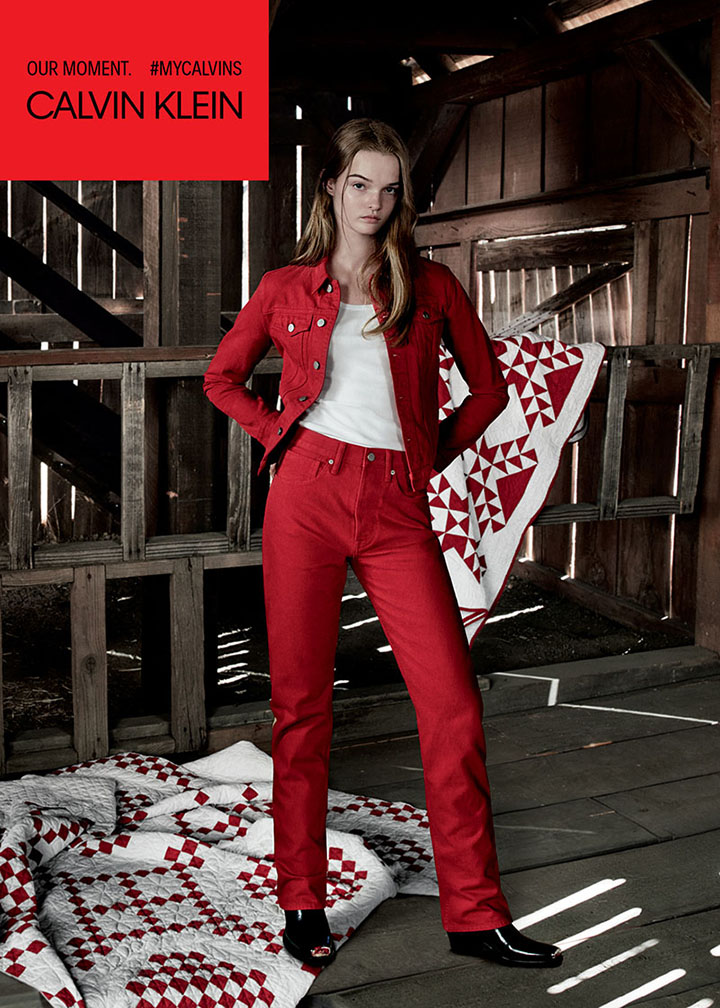 These three CALVIN KLEIN collaborators all have ongoing connections to the brand and were previously featured together in the music video for the The xx's song "I Dare You" last year, as part of a creative collaboration between the band; Calvin Klein's Chief Creative Officer, Raf Simons; and photographer and filmmaker Alasdair McLellan. Additionally, Ms. Brown has previously been featured in the Calvin Klein By Appointment campaign; Ms. Jackson, has attended the Costume Institute Benefit and runway shows as a guest of the brand; and, Ms. Tenney has appeared in advertising campaigns and runway shows for the CALVIN KLEIN 205W39NYC brand, as well as the current CK ONE fragrance advertising campaign.
The evolved #MYCALVINS concept has family at its centre, a display of unity between strong individuals, further emphasized by the symbolism of the traditional American quilt. This campaign captures these bonds and brings to life different ways we can inspire families – both born and made – to connect with one another, and celebrate the things that unite us.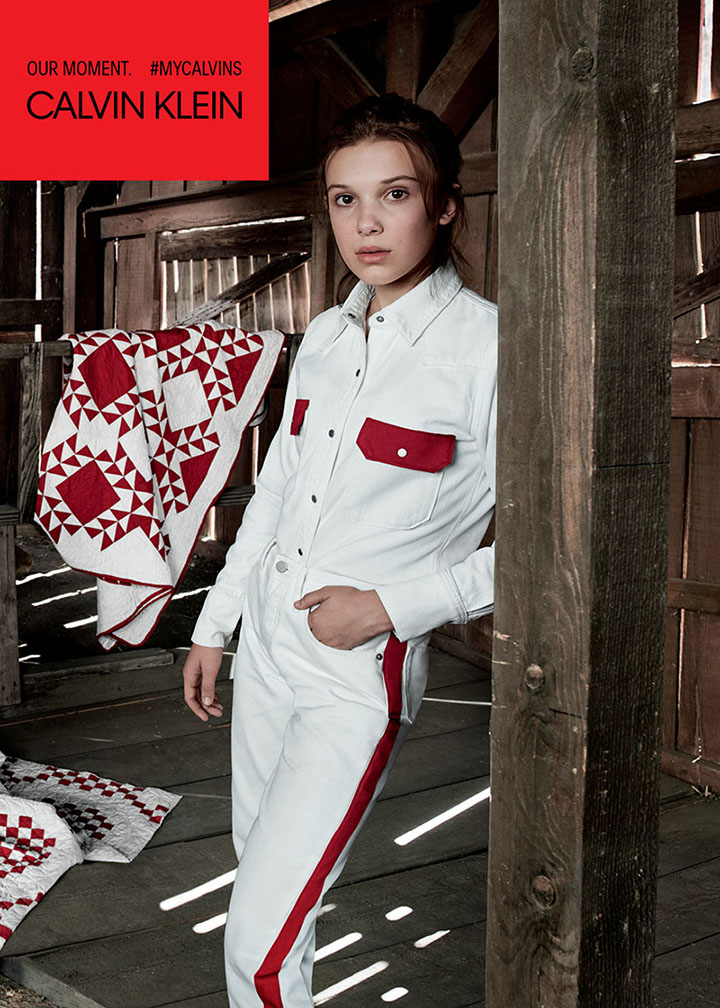 This new imagery marks the latest in the "Our Family. #MYCALVINS" campaign, which began in November 2017 with Solange and her curated crew of Kelela, Dev Hynes, Caroline Polachek and Adam Bainbridge of Kindness; followed by A$AP Rocky, A$AP Ferg, A$AP Nast, A$AP Twelvyy, A$AP Ant, A$AP Lou, and A$AP J. Scott of A$AP Mob; and moving to Kaia and Presley Gerber; and, most recently, the Kardashian and Jenner sisters. The campaign runs through the Spring/Summer 2018 season, and the talent featured represents the bridging of several generations stylistically, musically and culturally.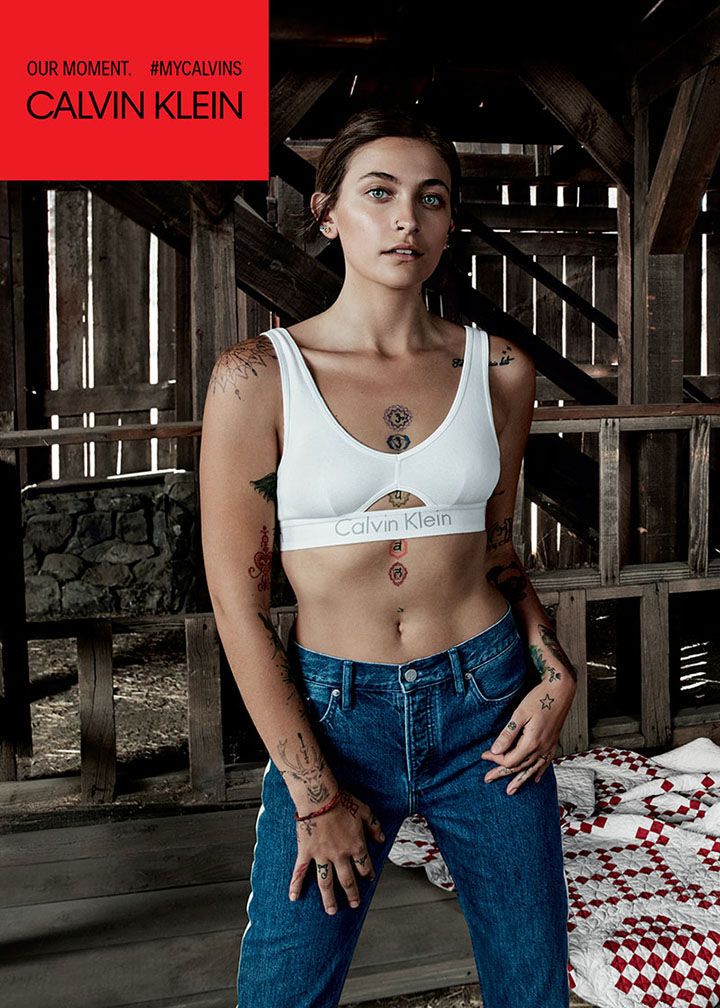 CALVIN KLEIN continues to embrace a digital first, the socially powered approach in communicating the "Our Family. #MYCALVINS" narrative across all consumer-centric channels. This new #MYCALVINS campaign is designed to create magnetic consumer engagement across the spectrum of the CALVIN KLEIN brand's followers, with an anticipated 100 million impressions in the digital and social space, spanning 12 countries globally, as well as high impact outdoor in several key markets.