The moustache is a significant thing in man's life. It is the detail that defines him and his style. As we know, the style has changed over a decade, but some things just don't leave the tendencies. This one is clearly an example of how a small detail can become a huge change in today's fashion. Movember is an annual event, which was started in 1999, and today is the symbol and a month that is involving men of growing of moustaches during the November. The main goal is to raise awareness of various cancers and also to "change the face of men's health". Portugal is one of the countries that has a huge historical background, and values details that are solid and old class. Barbershops are participating and inviting their clients to participate in this special event. We visited 3 barbershops and talked about how they see this event, and what clients can expect by stepping inside their barbershop.
Nuno Silva – the owner of the Barbearia Porto.
As far as we are informed, this is the first time you are attending in this Movember event? Why did you decide to get involved into Movember?
Yes, it is the first time Barbearia Porto is attending this kind of event. The reason is because it's our first year, and we wanted to contribute to the foundation of Movember.
During this event, you are inviting men to keep attention to their health by growing moustaches and raising money for it. But what happens when Movember has finished?
Sometimes the people remove the moustaches. Basically, the goal is to invite men to grow the moustaches during November and when it ends, they can shave it.
What barbershop is suggesting for Movember? Are there any special offers?
We invite people to give one euro for the Movember movement and to contribute like this. It is an Australian foundation.
Are there any similar ideas after Movember?
No, after Movember there are no special events similar to this particular one.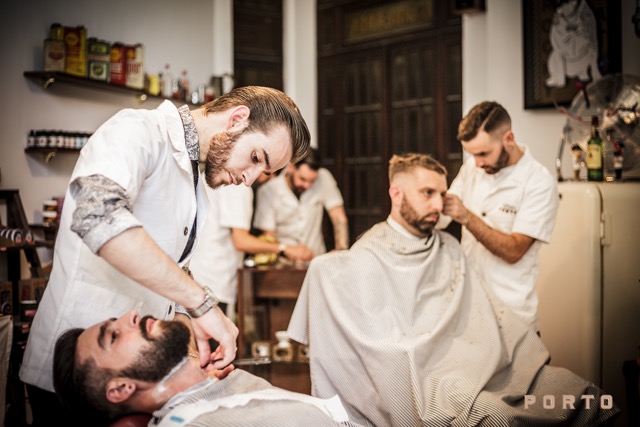 Why this kind of movement is special for you?
It is a fun event because during the November month the clients are encouraged to remove the beard and to keep the moustaches. But another part of this event is very important, because the contribution is dedicated to fighting such diseases as prostate cancer.
How do you feel about attending this kind of event for the first time?
It's quite funny, because clients want different types of moustaches, like the classic ones or the typical Portuguese ones.
Joel Rocha – the owner of the Le Beard Barbershop (Porto, Portugal).
Can you explain what does Movember event mean and what kind of purpose it has for you?
Movember is a time for the union. When every man knows why they're not shaving. All for a good cause.
Is this the first time 'Le Beard' is in it?
As the barbershop – yes. As a man, I'm celebrating it for several years now. (Smiles)
What is the main goal of Movember?
The main goal of Movember is to create awareness to cancer. And growing the biggest moustache possible.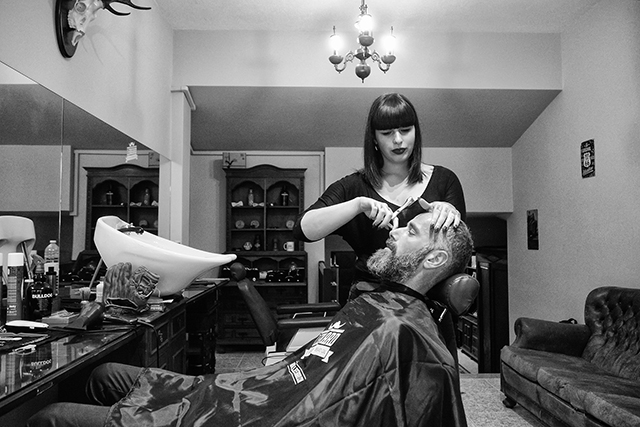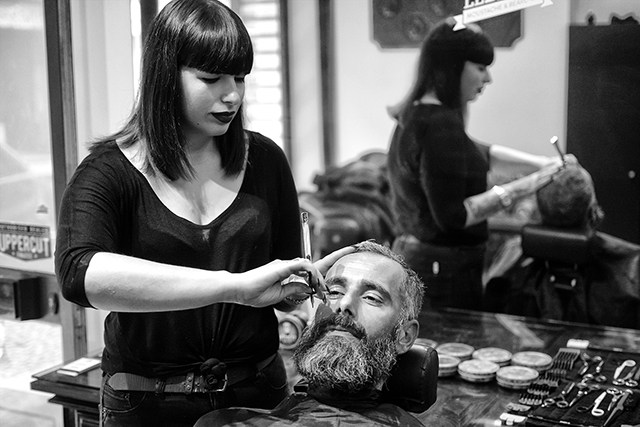 What kind of special offers the clients can expect this month?
Clients can expect some discounts for our beard products and some nice events.
What does barbering mean to all the team of Le Beard?
For us, barbering is more than just shaving. We love to help the clients find the best look, make them feel great with their beards and, of course, let them rock the world with their amazing beard! (Laughs)
Who else is participating in this special event?
Everyone can join the event. We even have some special moustaches for the kids.
Owners of the Figaro's Barbershop Lisboa.
Are you guys doing any special events for Movember?
Yes, we went to a TV show called "5 para a meia noite" to do a moustache live and we joined Jameson this year, and for every person that comes here to shave and keeps the moustache, they will donate 1 euro to the Movember associative.
Do you feel that fewer people come here to shave during Movember?
No, not at all. A lot more people keep their moustaches, but we have the same number of clients.
And what about the next November, are you guys will be doing anything special again?
We don't have anything planned yet, but we like the event so yeah, we are most likely will be joining again.