A pure functional object with a very specific character, with a piece of historical details of decades to our contemporary society – this is how we could represent the brand "Caiágua", created by the designer Tomás Lobo. Through small details like the color transformation a piece of daily use for all generations, the young designer creates a unique look, which catches the attention by its aesthetics and concept. Tomás journey in the design world began in his early age, and since then he naturally followed the path as a designer where he discovers the different perspectives that exist in the historical city of Portugal – Porto.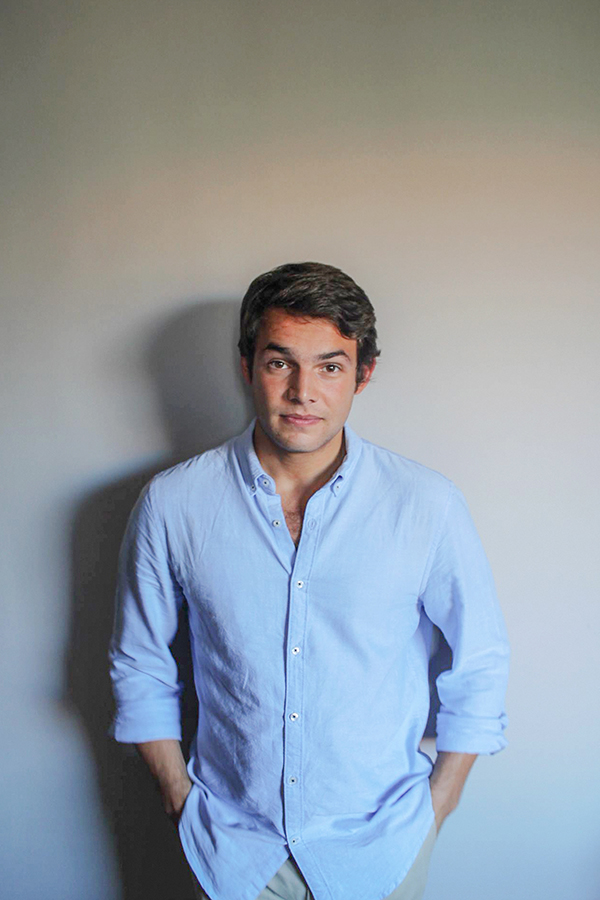 You have always been interested in art and design spheres. How did art come into your life, and how did you become interested in the fashion design as well?
In my case it was different because I was raised by a very particular family, a family that lives an artistic life style. I´ve been passionate for art and design since I was a kid because of my families influence, taking a degree in design and following it as a career was pretty natural for me. Fashion is just another way to express myself, I always follow fashion trends and I fell in love with the fashion world ever since I learned tailoring.
Tomás, you have finished the bachelor of interior design in Escola Superior de Artes e Design. From looking at your profile, you are working as a fashion designer and also an interior designer. How do these two subjects come along in your life and what both of them bring to you?
Just to have the influence to develop projects in various areas (such as fashion, interior, product and music) is a very natural way for me. In the case of interior and fashion they end up being different scales of work in which the human being is the basis of everything.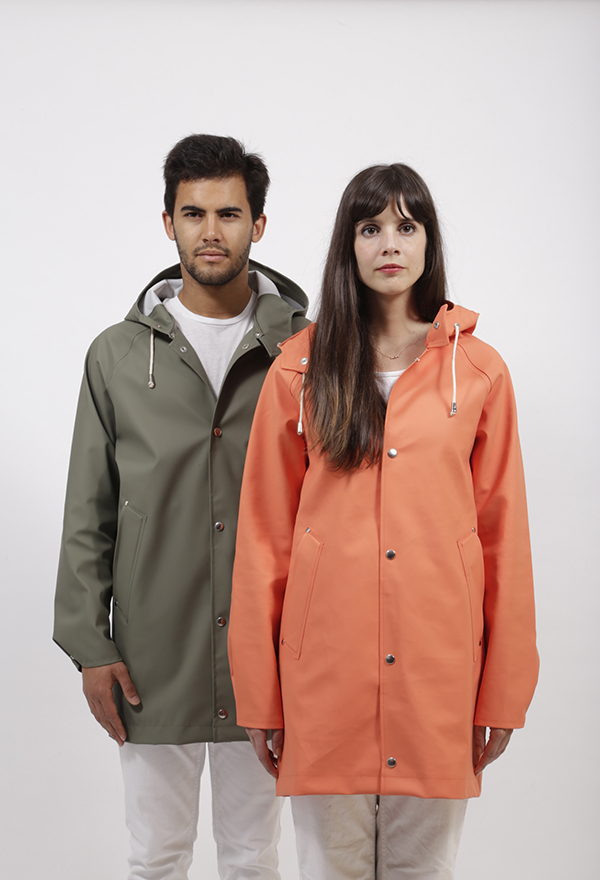 You have participated in a workshop, which was based in Beijing, China. How did it change your perspective as a designer?
It was very interesting to see how the society in which we live in, influences a lot the way we think and consequently our personal projects. Contact with other media and students opened my design-thinking mind in this direction.
The fashion brand "Caiágua" represents a modern look, which is suitable for casual style lovers. How did this brand found its visual form and became a reality?
Caiagua is based on the traditional Portuguese fishing clothes. We tried to adapt what is a pure functional object with a very specific character and history of decades to our contemporary society. And through small details like the color transformation a piece of daily use for all generations.
What kind of clothes and accessories we can find in "Caiágua" and where can we purchase them?
At the moment, we have only released our first model which is unisex and available in various colours. In the near future our production will be available in several different stores in Portugal and we also have our online shop.
What are the goals of "Caiágua" as a brand? Are you thinking of making something more for your clients?
As the name implies, we will continue to explore the world of clothing and accessories related to rain. Always a very revivalist strand linked to our country and will nautical culture.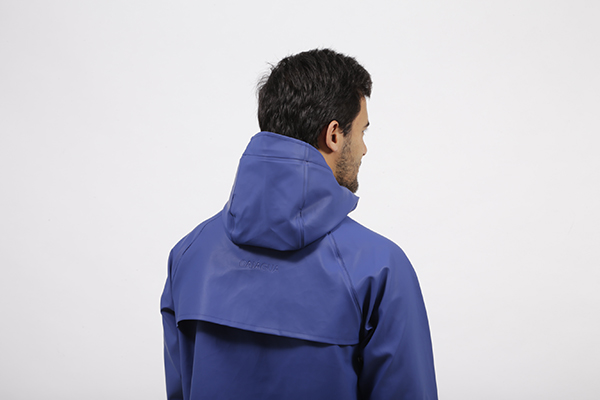 What does fashion design mean to you? What does influence your personal style?
It is a way of being in life and not a discipline. The care and attention I have to see some references are inevitably reflected in my brand. I have a whole lot of knowledge in the area, but I think the most important thing is to be aware of what surrounds us therefore transpose what we like to do.
When you need to design a collection, where do you look for the inspiration?
Walking around on the streets, taking in every little detail that surrounds me, and naturally ideas start flowing and details for the collections.
Could you tell us about your profession? How did you become interested in a more different subject of design?
Initially I thought product design would be my area, but early on the degree I realized I needed something more practical and physical, this led me to fashion and interiors. In my opinion the creation of atmospheres is the most important thing in any type of business.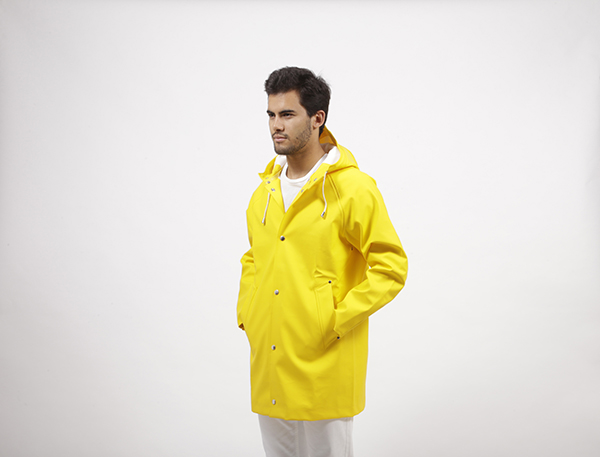 At the moment you are working in a studio which is based in Porto. How would you describe the interior design and architecture in this creative, historical city?
These areas have always had a very important role in the development of the city. Thus we have, for example, in architecture, create a particular style. Currently we have managed to move a very special audience to realize, that in cities outside Europe center also makes interiors and architecture very good level and I think that it should continue to be.
What are your plans for the future? Do you see yourself in any other sphere of design or art, or maybe you want to try your skills in another country, city?
The future no one knows, but I would like to continue my projects and maybe go through an experience abroad.