Person who simply and truly inspires by her charming, enthusiastic and colorful style and behavior. Kayla Mccullough told us her story, which reminds more as a movie. The creator of the website "HAUS OF STEEZ" reflects the designers both passions: interior design and fashion design is a world, where her unique personality lives. Kayla was brought to try her chances in the MTV planning and design department in Manhattan and has already shown that she has the creativity and the mind of being a designer. Sounds already catching? She manages to write a blog, create projects related to interior design and inspire others. Come with us for a chat with Kayla, where she tells us her story full of youthful enthusiasm.
You certainly have a significant style, which is unique, full of colors and brings that youth spirit. How would you describe your style and what is the biggest influence in creating it?
Thank you! My style is honestly influenced by everything! I follow the online lives of a lot of my fellow fashion and beauty bloggers as well as stylists and retail companies on social media whom influence my daily look, which is also why I inevitably began blogging myself, to inspire and be inspired.
For how long have You been representing yourself as a stylist? What made you decide to do this as a career?
I do not refer to myself as a "stylist", but like to think of myself as more of a fashion influencer and blogger, and this actually is not my career. I am part time as an interior designer and full time as a visual communications manager for URBN Incorporated.
As we noticed, you are a junior interior designer. How do you think fashion styling and interior design can be brought together? What do both of these industries have in common for you?
I think all creative fields influence one another, and one way that I believe Interior Design and Fashion influence one another is through textile design. Whenever I was assisting on an interior project the inspiration often began with a color swatch or pattern design I was influenced by and fashion has the same influence on me.
You were working as a junior interior designer for the planning and design department at MTV Networks in Manhattan. For some of us it all sounds like a dream, could you share your basic day with us and how did you ended up in Manhattan?
This, actually, was my previous job but I can definitely share what a day in the life was like working for MTV! Working on the P&D team was truly inspirational not only by the design projects I would assist on, but by the people I would interact with on a daily basis.  A typical day for me would be completing a few hours of floor planning in AutoCAD for various design projects, pulling fabric swatches for said projects, creating mood boards for client meetings and utilizing my afternoon to meet with new and innovative companies to source the most current materials on the market for our interior design library. I ended up in Manhattan when I moved there to study Interior Design at the School of Visual Arts. During my senior year I interned for the Planning & Design Department at MTV, which inevitably led me to my role working as a Junior Designer.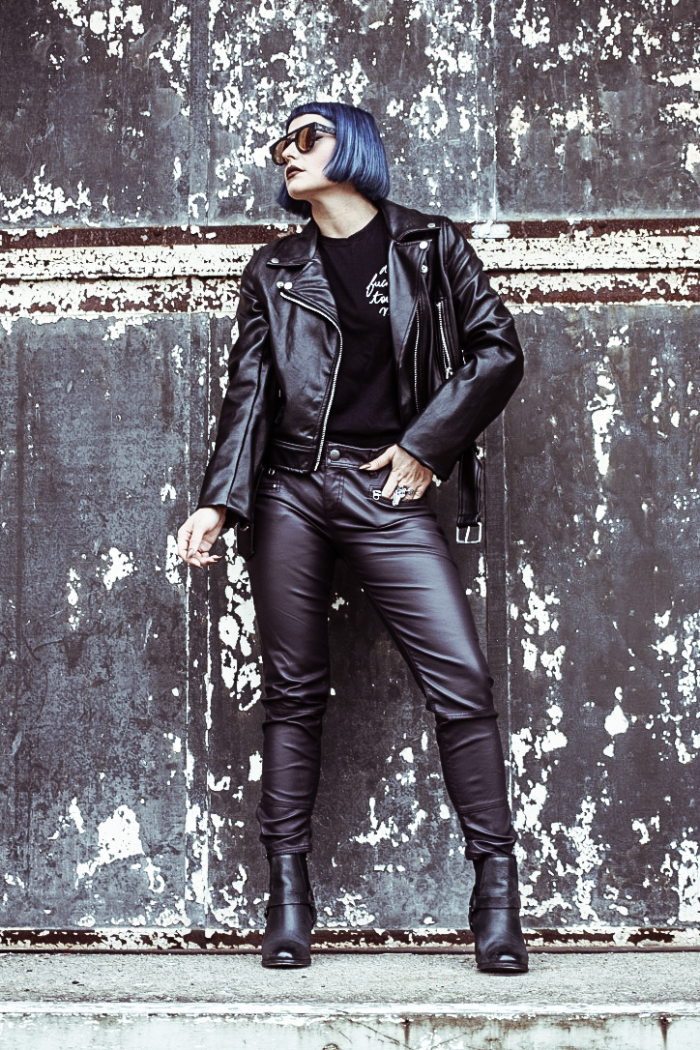 "HAUS OF STEEZE" was created from your two passions: interior design and personal life. What does your blog have to offer to the readers? How long does it exist?
Haus of Steez was originally created to highlight my love for fashion and interior design. Over the past two and a half I have had the blog it has taken on a different path and now focuses more on fashion and beauty.
What are your ideas about writing a blog / having your own website? What are the most important rules of starting your own site?
I love it! It definitely is not an easy hobby to keep up with on top of having a full time career, but I make time for blogging and maintaining my website because I am passionate about it, needless to say I am ALWAYS working.
What is the biggest challenge of being an artist / designer / stylist?
Exuding originality in everything you influence and maintaining perseverance.
One of the most memorable projects that you have done as an interior designer?
Every year my MTV interior design team and I would participate in a lovely charity event in Manhattan called "Design on a Dime". This event was sponsored by Housing Works and would feature the top 50 interior designers within the local community. The purpose of this event was to spread awareness of homelessness and HIV in New York City. I was the youngest designer to participate in the event for 3 years in a row, which was a huge accomplishment, and will continue to be a memory I will continue to cherish.