In a history-making unveiling, original copper preserved from the Statue of Liberty's centennial restoration is now available to the public through a jewelry and accessory line. ALEX AND ANI announces the groundbreaking launch of its LIBERTY COPPER Collection, made with original copper from the Statue of Liberty National Monument.
This limited edition collection was created in partnership with The Statue of Liberty-Ellis Island Foundation, Inc., and includes 26 pieces available now. It features an exact replica of Lady Liberty's torch, made from her preserved copper.
After nearly 100 years, she underwent restoration from 1984−1986. Stainless steel armature bars replaced her original iron frame and copper supports. The original copper was preserved, awaiting a new purpose.
"The biggest honor of my life is to take her message and make it literally, physically attached to each and every one of us," says ALEX AND ANI Founder, CEO, and Chief Creative Officer Carolyn Rafaelian. "LIBERTY ENLIGHTENING THE WORLD. That's who she is. She holds the torch to light our path."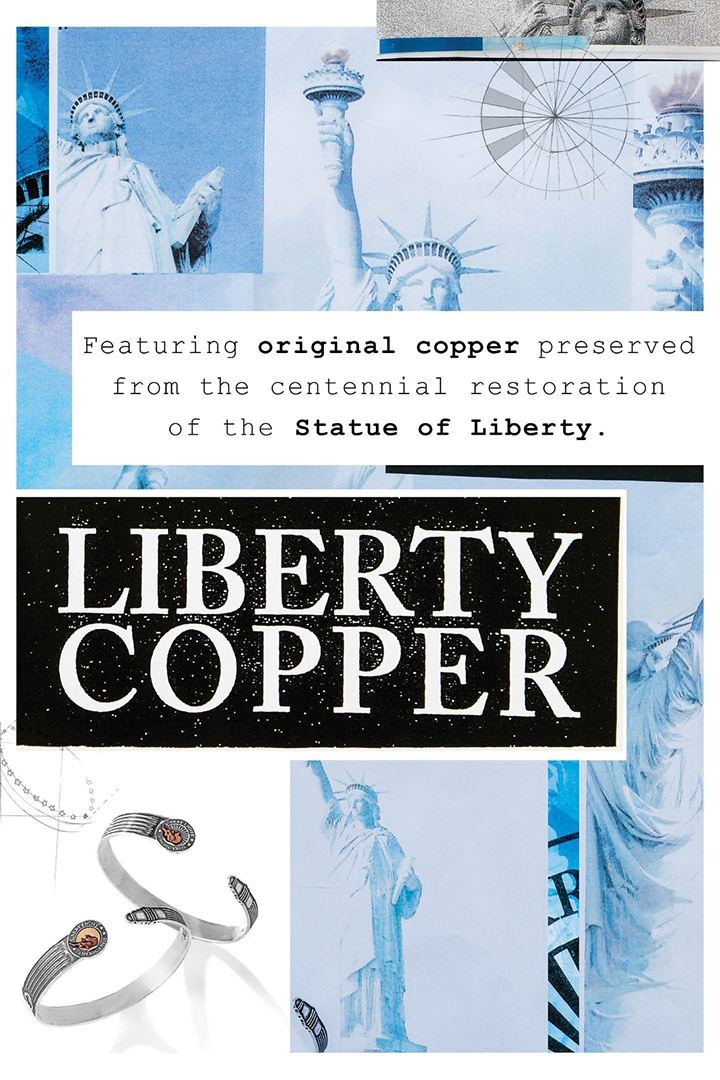 With this, ALEX AND ANI encourages consumers to draw inspiration from Lady Liberty, and recognize the light they bring to the world. The company is asking people to answer the question, "What do you CARRY LIGHT for?" — for example, their causes, passions, art, the Earth, loved ones — then share their response via social media, inspiring others to do the same with the hashtag #CARRYLIGHT.
"We always knew there was a greater purpose for these preserved materials," said Stephen A. Briganti, President and CEO of The Statue of Liberty-Ellis Island Foundation. "This collaboration with ALEX AND ANI will bring the Statue's message and spirit directly into the lives of people around the world. We couldn't be more pleased."
You can order your piece from the collection HERE.