Get ready to embark on a thrilling journey through the world's most-watched annual sporting event—the UEFA Champions League—with a twist of Hublot's technological wizardry. Imagine strapping on a limited-edition masterpiece, the Big Bang e UEFA Champions League Gen3 watch, and instantly being transported to the heart-pounding action of the beautiful game. It's like having your very own portal to the footballing universe, and it's anything but ordinary. 
Picture this: a love affair that spans eight glorious years. Hublot, known for its relentless passion for football, has been in a steamy partnership with UEFA that will make you swoon. Their journey began with the UEFA EURO™, where they etched iconic moments in the annals of football history through four consecutive tournaments (2008, 2012, 2016, 2020). And since 2015, Hublot has been the official timekeeper of the UEFA Champions League, capturing the essence of time for some of the most unforgettable moments in the sport. With the UEFA Champions League's 2023/24 season in full swing, you can't afford to miss out on tracking all 125 matches, and now, you don't have to! It's time to join the love story!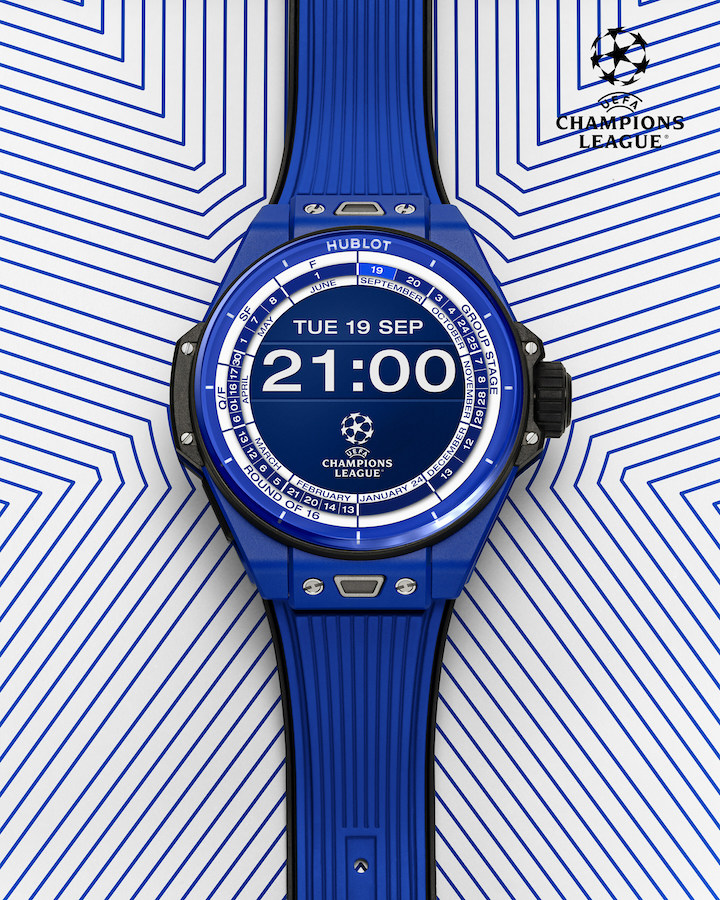 In a world where technology meets luxury, Hublot introduces the Big Bang e UEFA Champions League Gen3 watch. This timepiece, presented in an exclusive 200-piece limited edition, exudes the legendary blue of the UEFA Champions League, wrapped in Hublot's iconic ceramic design. It's not just a watch; it's a gateway to a new era of football fandom.
Picture this: a high-definition screen that brings every moment of the match to life. As you fasten the watch to your wrist, you're instantly plunged into "match mode" when the game starts. A 15-minute countdown prior to the first whistle keeps you on the edge of your seat, revealing the starting lineups. Throughout the game, you'll stay in the loop with halftime updates, added time alerts, and real-time goal celebrations. It even announces the goal scorer's name with the official Adidas match ball animation! And when the final whistle blows, your watch doesn't stop—it offers a "replay" mode so you can relive those jaw-dropping moments.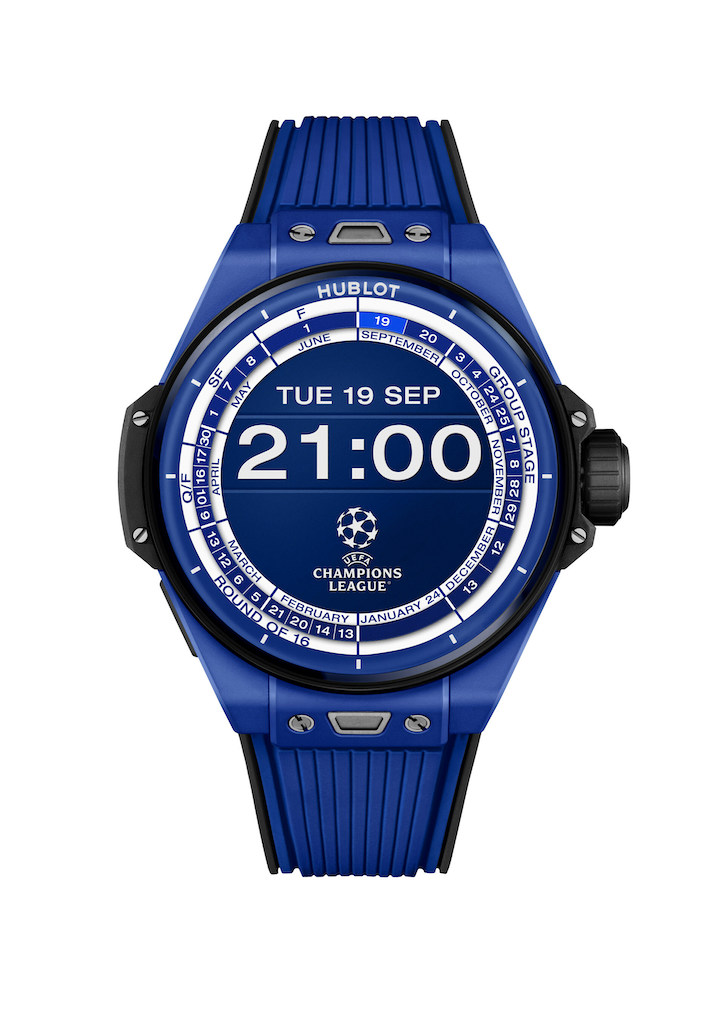 But that's not all! This masterpiece houses a Qualcomm Snapdragon WearTM 4100+ processor, along with eight sensors, GPS, Bluetooth, Wi-Fi, a Heart Rate Monitor, and NFC payment connectivity. It's a tech powerhouse that seamlessly syncs with both Google Android and Apple iOS operating systems. Worried about durability? Don't be. It's water-resistant up to 3 ATM, meaning you can flaunt it in any weather. And, the best part? It boasts an all-day battery life, charging from empty to full in just two hours!
Are you ready to redefine your UEFA Champions League experience? This watch isn't just a timepiece; it's your ticket to the future of football fandom!