Frida Giannini goes for color blocks this year. That is great, as normally the collection having few bright and good quality tones is already a pleasant collection for the eye. This year Gucci has five: few fuchsia and azalea tones, shades of ultramarine, electric sea color and citrus yellow (followed by complimentary black and white outfits in the ending).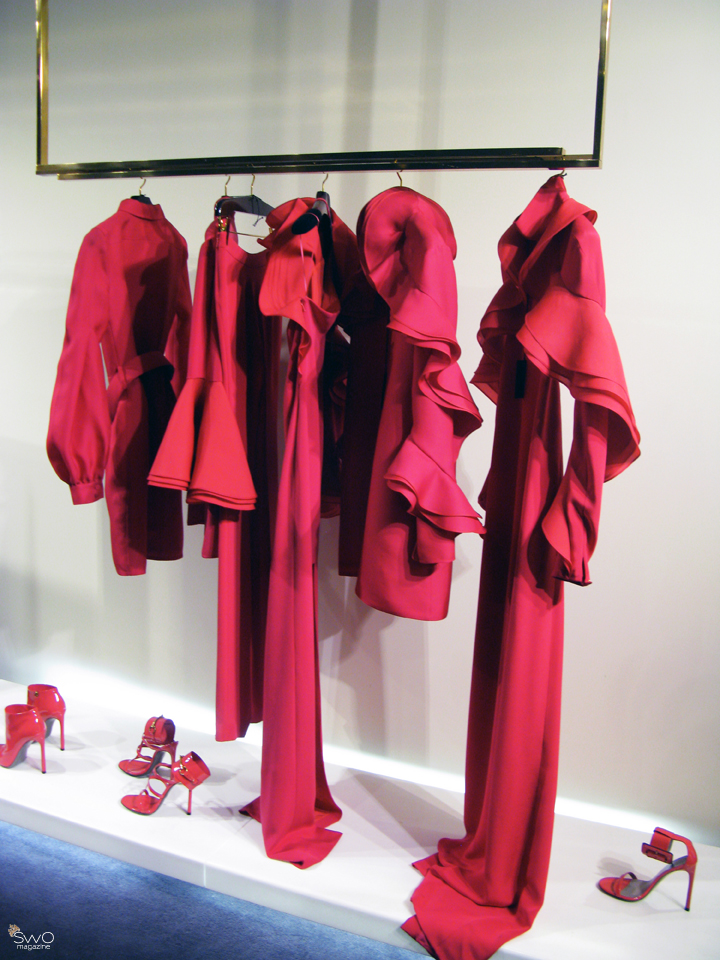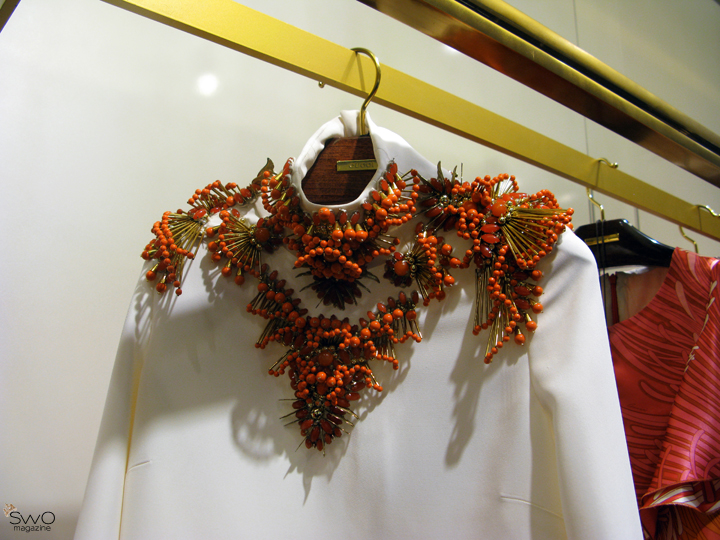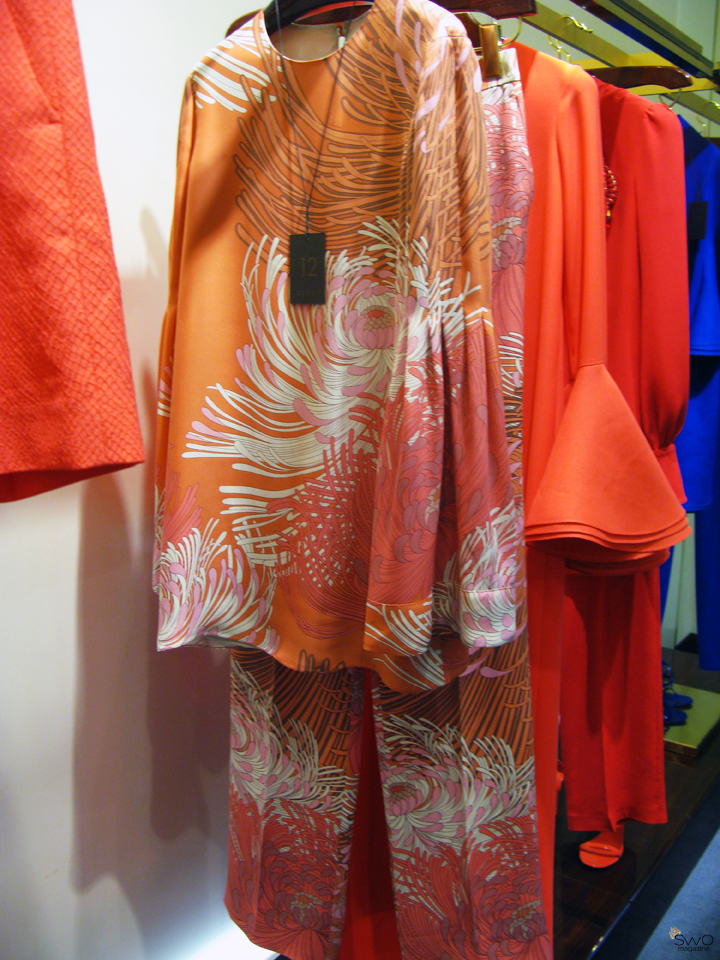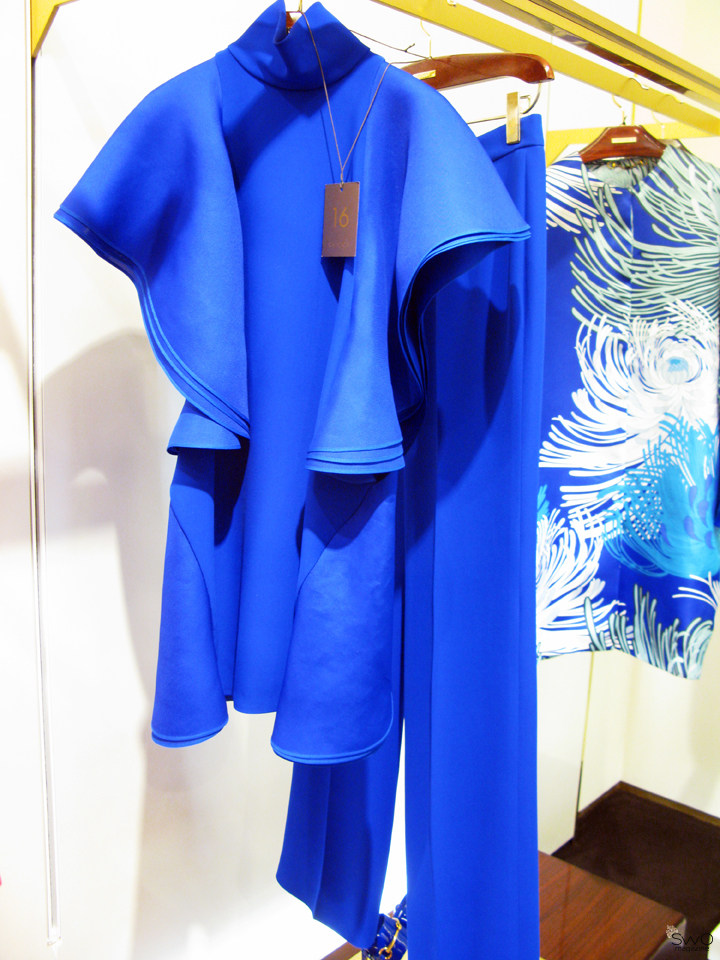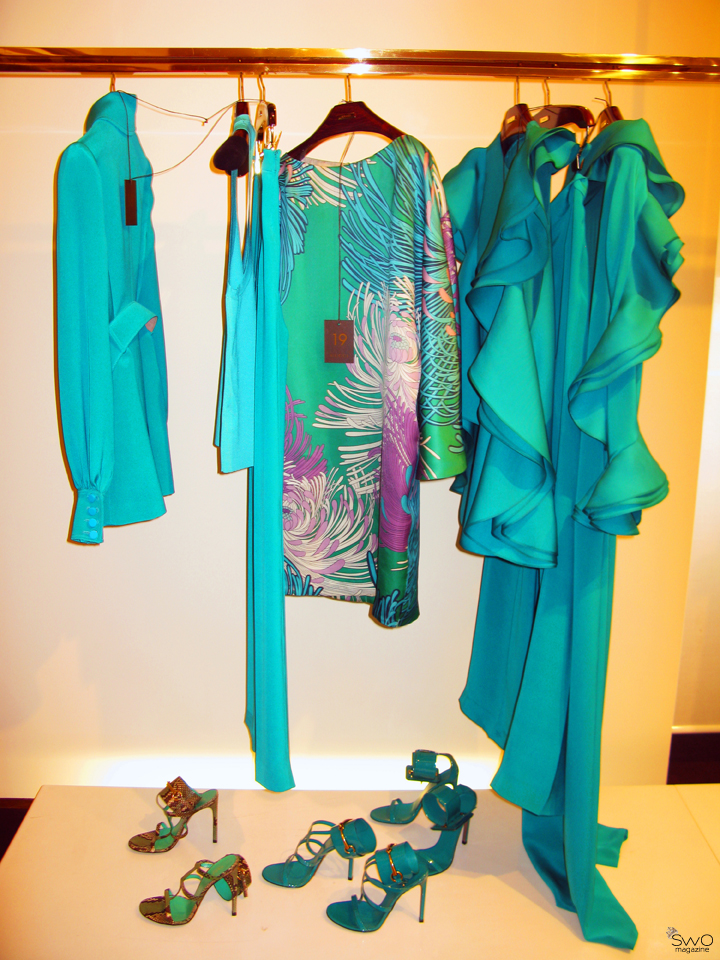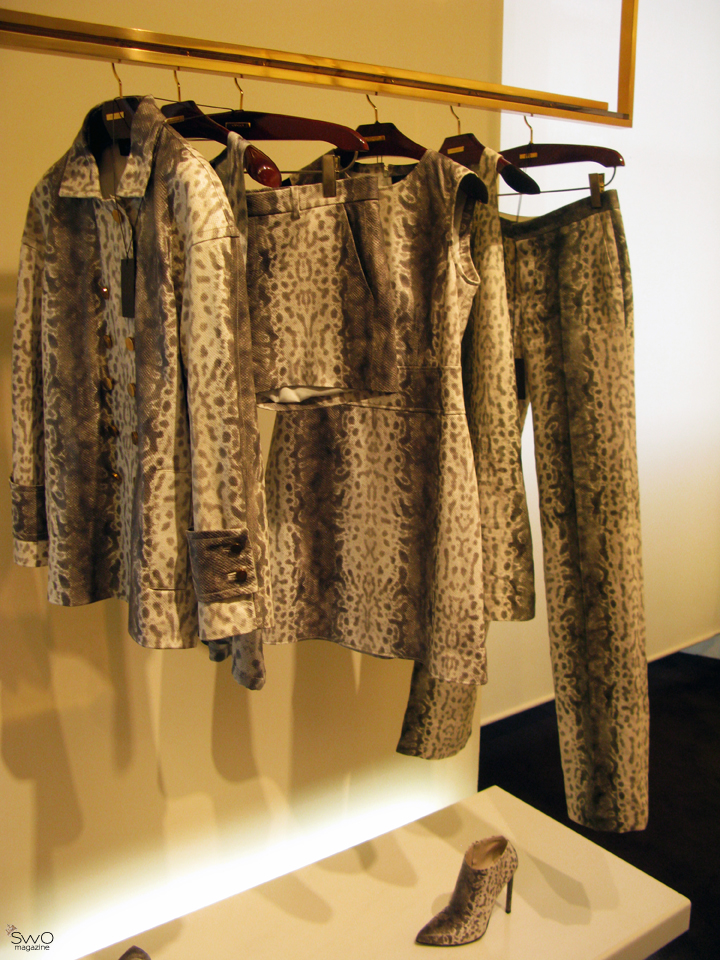 Here you can see python prints made with inks on different materials: leather, silk (dress) and linen (pants). I never considered linen as a great material for a contemporary look (maybe because all traditional Lithuanian clothing are from linen) but these pants, for example, look eye-catching. This is a good fashion trick.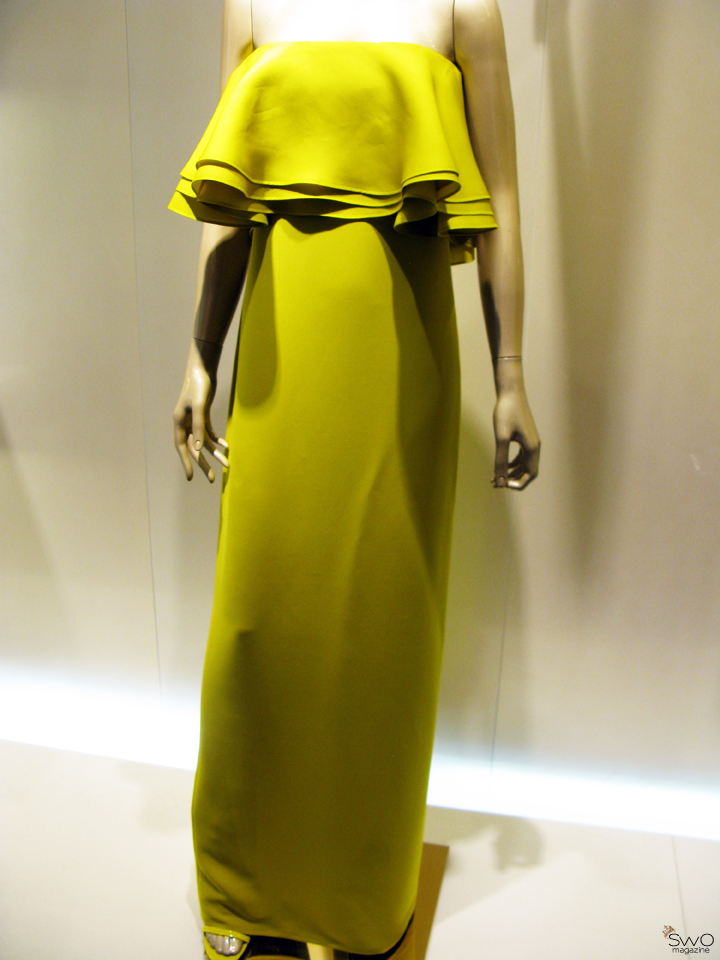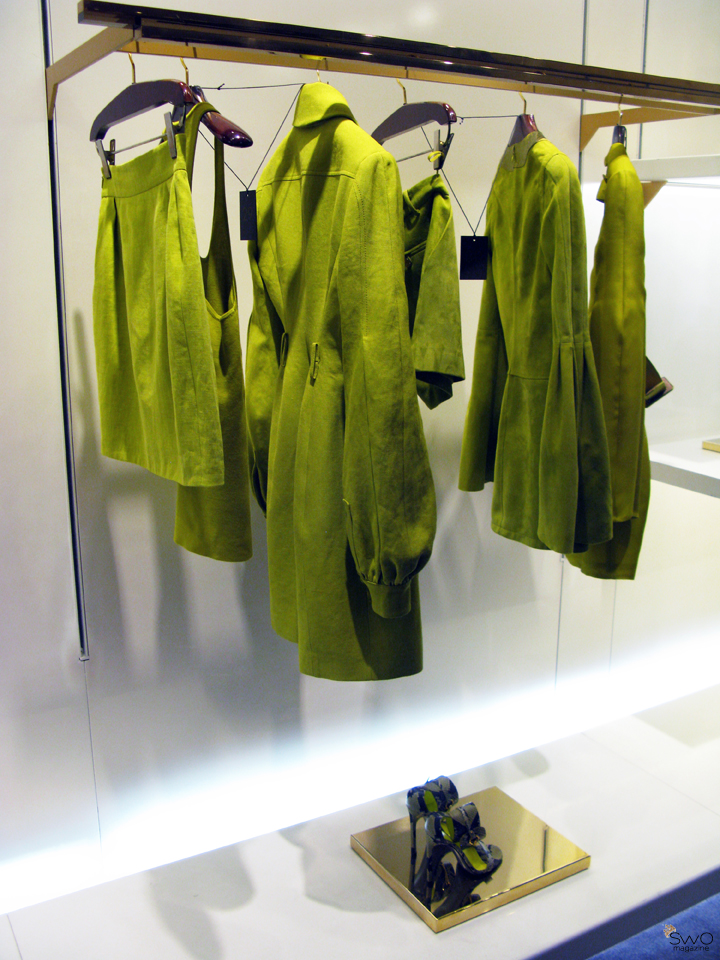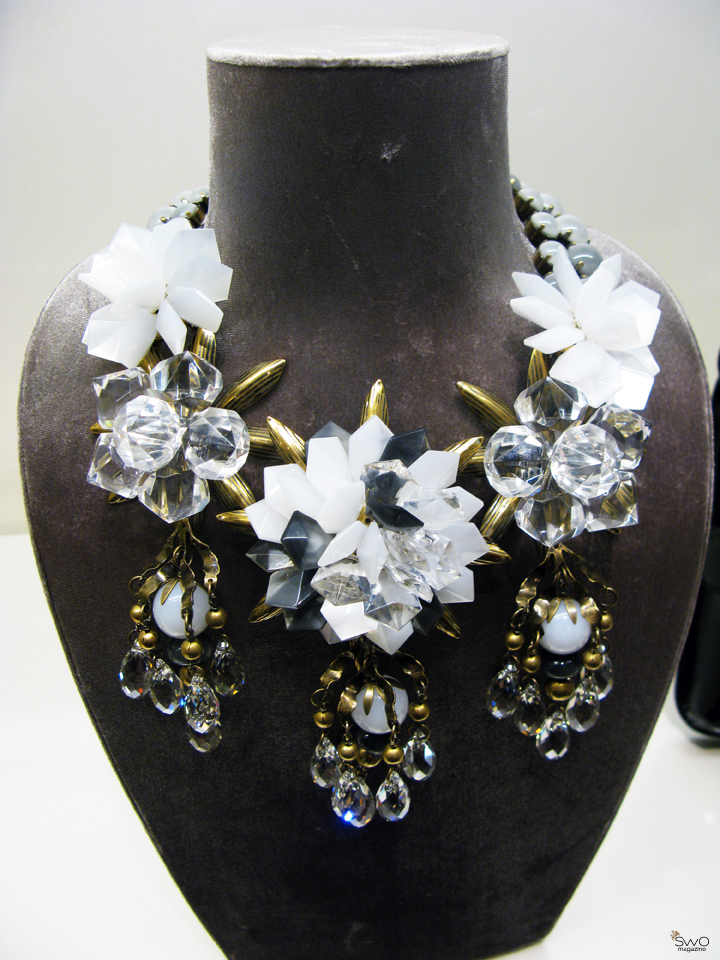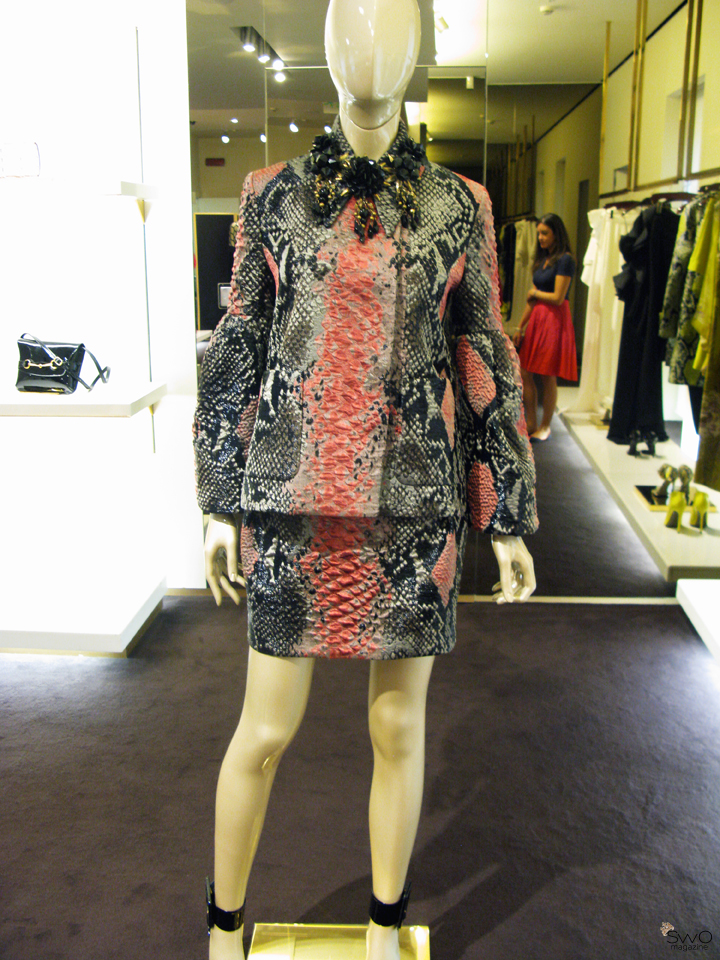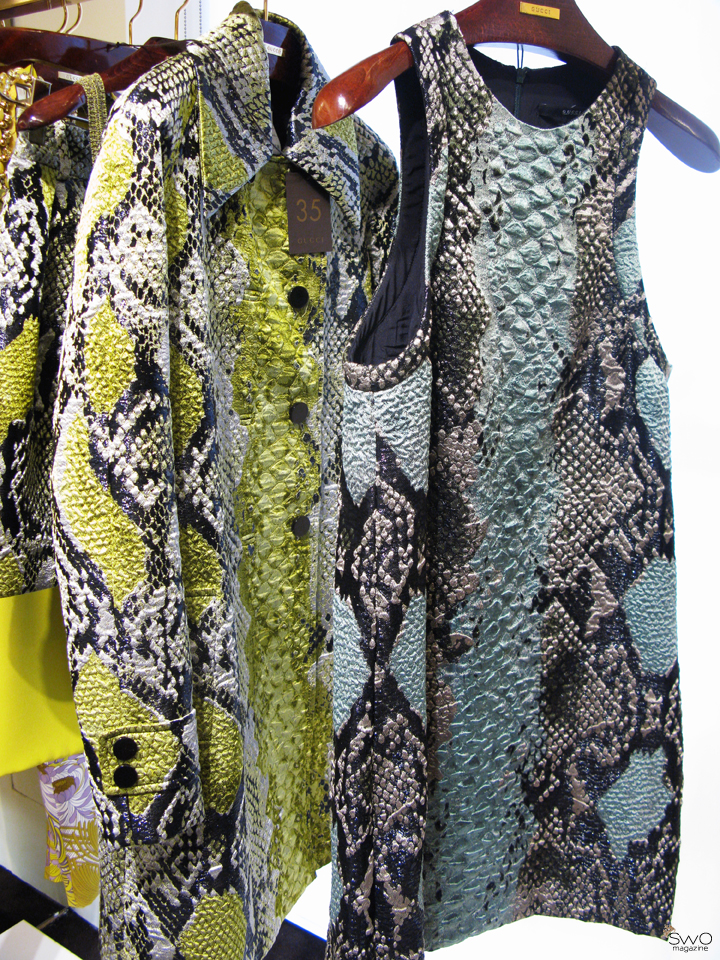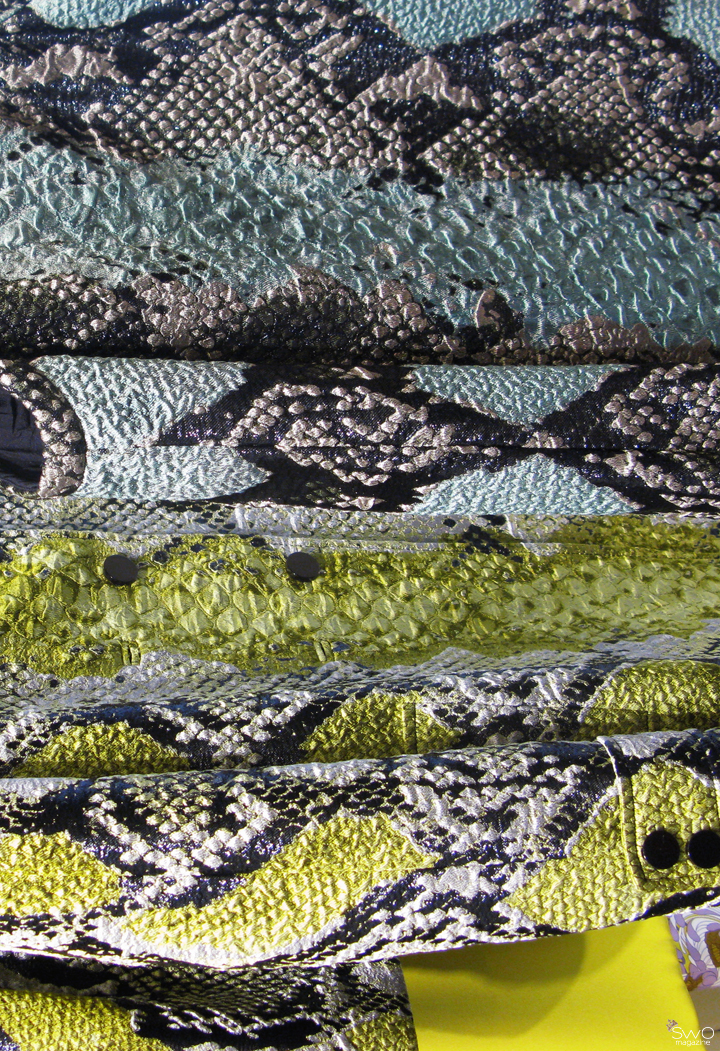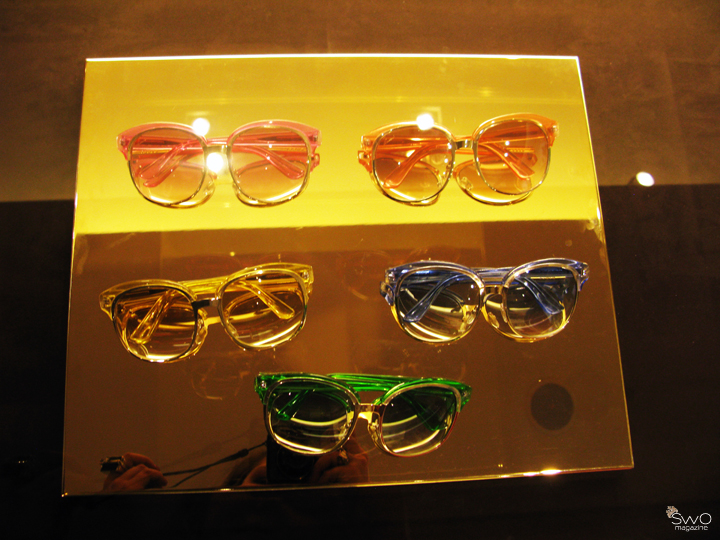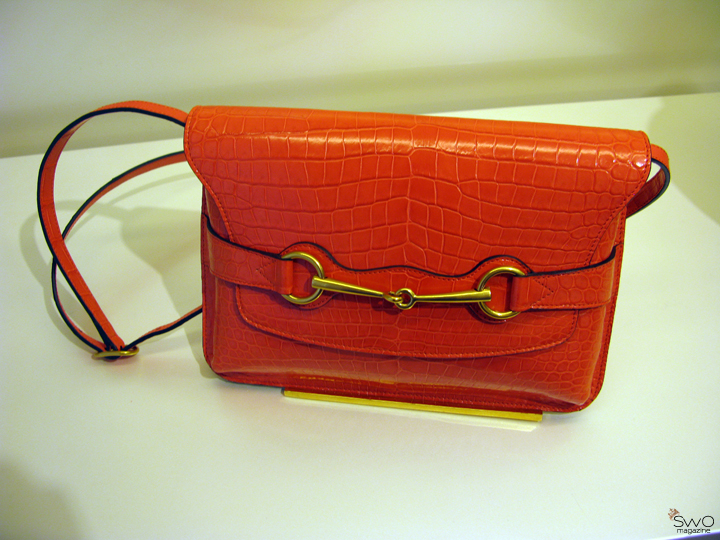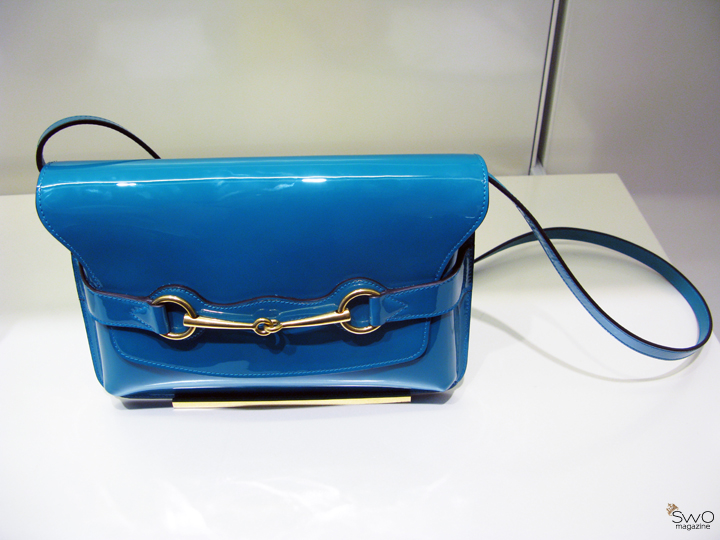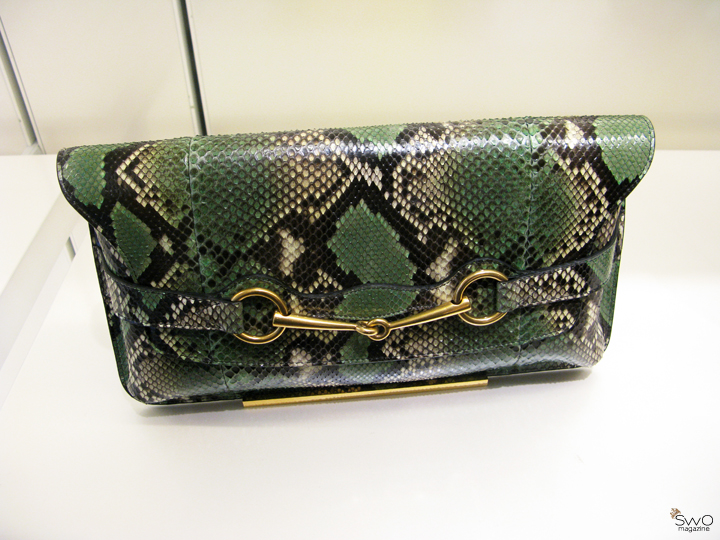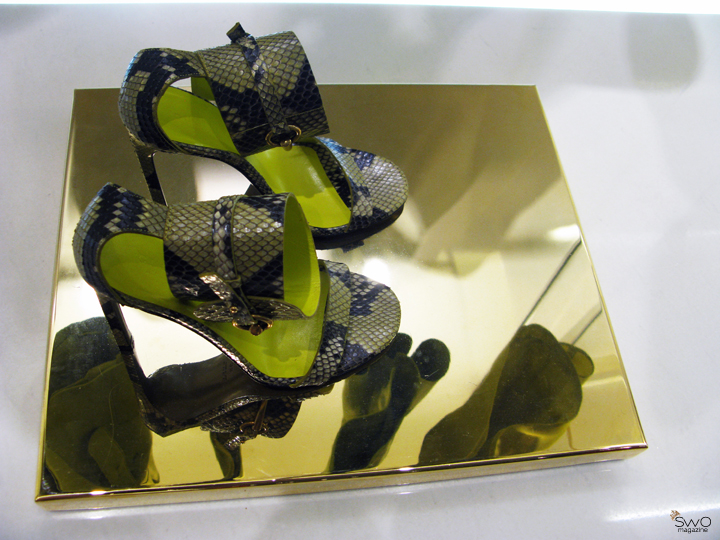 What did I find most important here? Shapes. Minimalist at the first glance, but then you see pulsing and dancing baroque ruffles. Very sexy cleavages front and back, inspired by the painter Lucio Fontana, who used to cut his canvases. Accessories for neck and ears were great, too. Shoes.
And – looks for the evening of total black and white, which reminded me some Spanish influence, and the girl from the Gucci office replied: "Oh yes, Spanish press loved these!".