Sunday… Early in the morning Zara area in Milan and around was buzzing with the traffic – Marni had even two shows. It was really busy weekend: Gucci showroom, few shows, Plein after party (the same Plein with Ed Westwick debuting on the catwalk during men's collection last summer), Marni collection, two flights then, which is the reason I came home just at night and early this morning my MA started. I've got such a jetlag!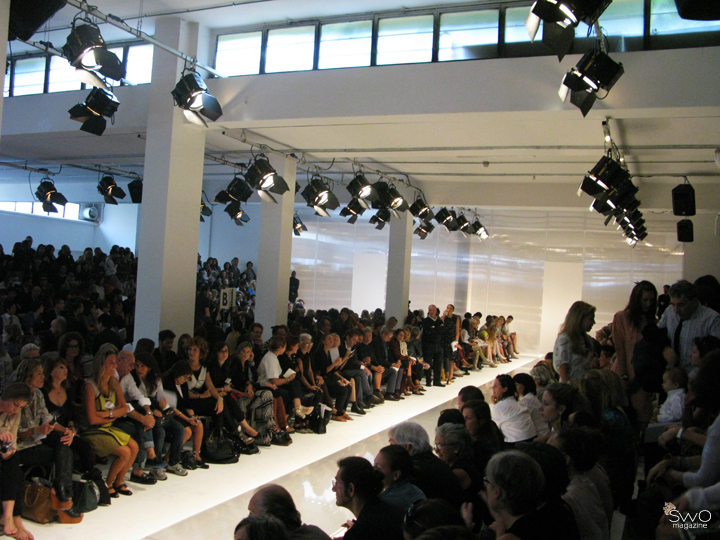 I'll feature the best moments from Milan fashion week during the next days here (though my lectures last 10 hours per day; is that karma speaking for those easy years of bachelor?). During this fashion rush I managed to fall from my killer heels, to be bitten by mosquito… I have allergy for Milanese ones, they bite just to the face and then the eye in the morning is so swelled that you can see just half of what you see with the other eye that mosquito decided not to touch. But oh well, some dark eye shadows (looking like a bat) to cover the opposite of symmetric eyes and I am ready to leave for Gucci showroom. Perfect Saturday morning it was.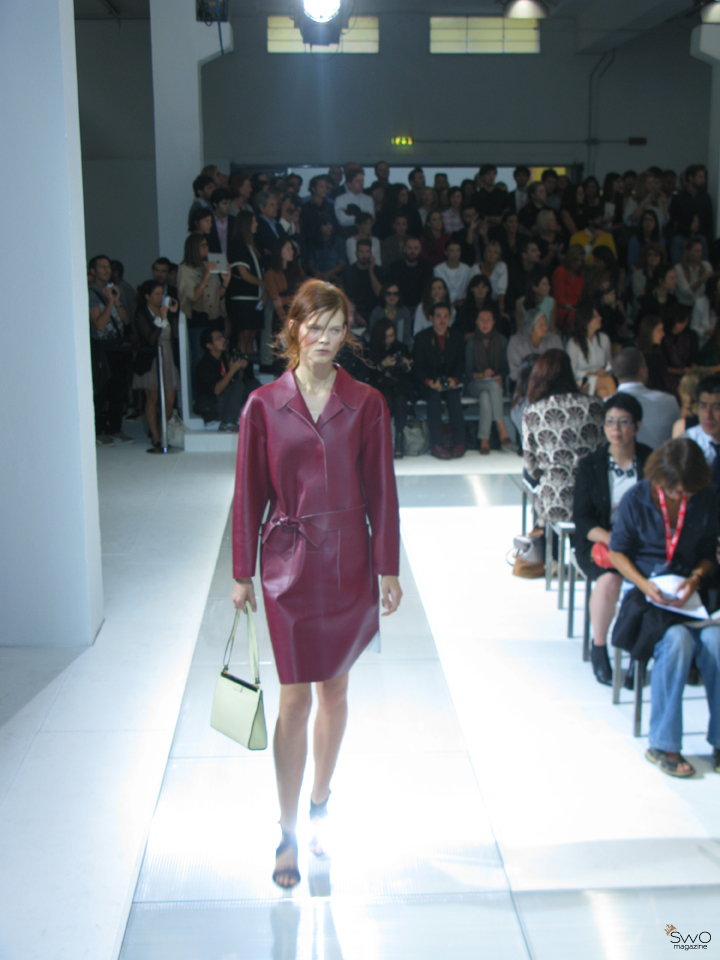 So Marni it is. I normally am not a fan of those huge colorful patterns depicting geometrical stains but the minimalist pieces of collections just bought me, if there's such an expression! I also loved the burgundy leather coat but I have some doubts about it. On a model it looks cute and oversized, but a normal ordinary girl may look like an old-maid in it. The same color vest would do, though (paired with some ruffled princess dress on).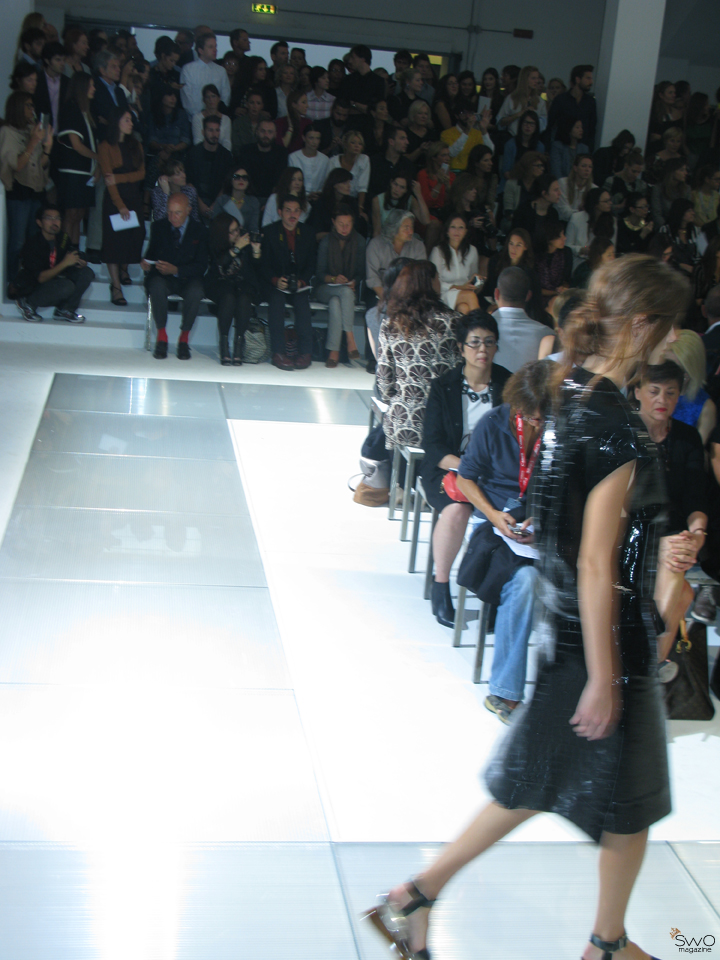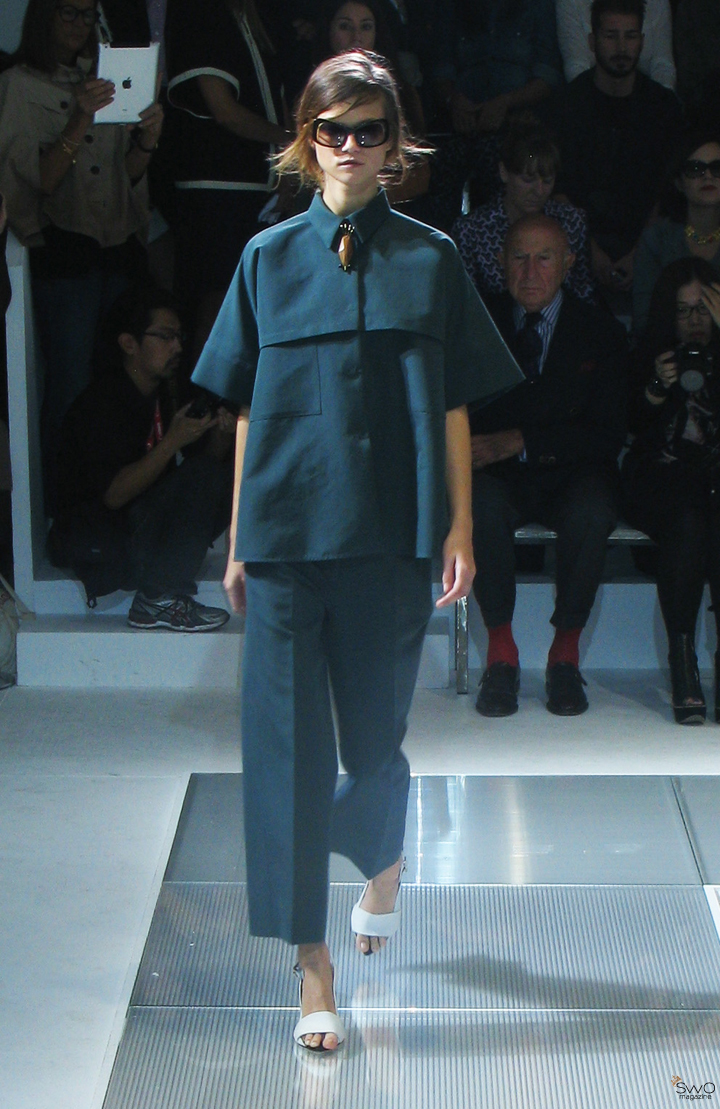 I guess I should mention the geisha's shoes that were a hit in Milan (at Prada and Maurizio Pecoraro, too). I hated it, really. Of course, in the beginning I didn't like Prada's gasoline (gas station) collection either from SS12, but then I studied it more and found lots of great cultural references. This one… here's nothing to enjoy so far. Those huge flowers! Please, that looks like a cheesy market item.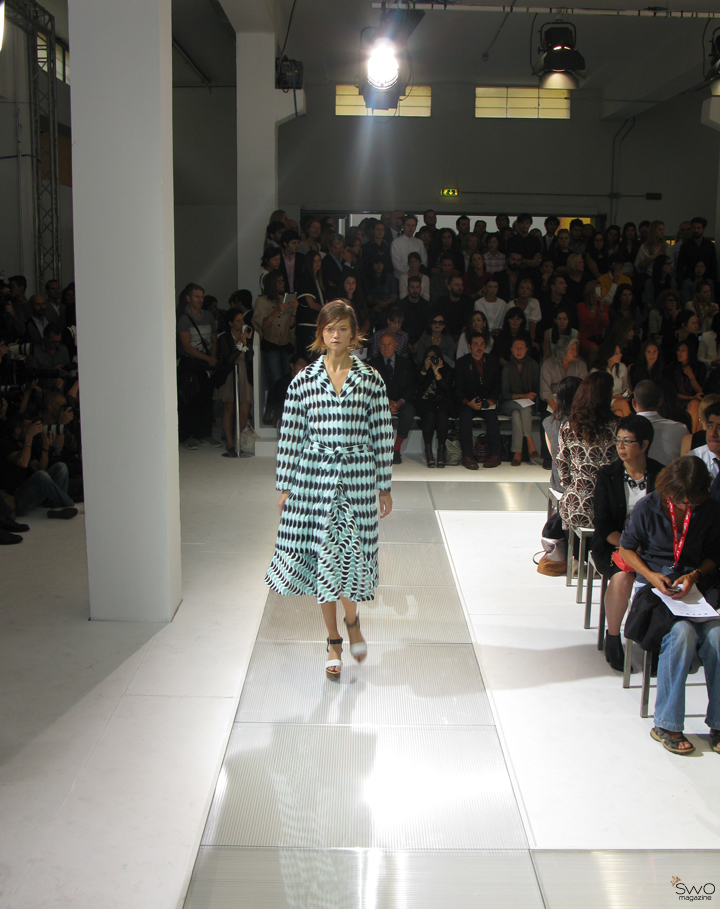 All in all, the monochrome pieces of Marni were more than just amazing, some sparkling ones too, as well as the ones with tiny patterns. But those with the big ones looks like made just for ten people in the world. And one of them is Anna Wintour. And who wants to copy her style?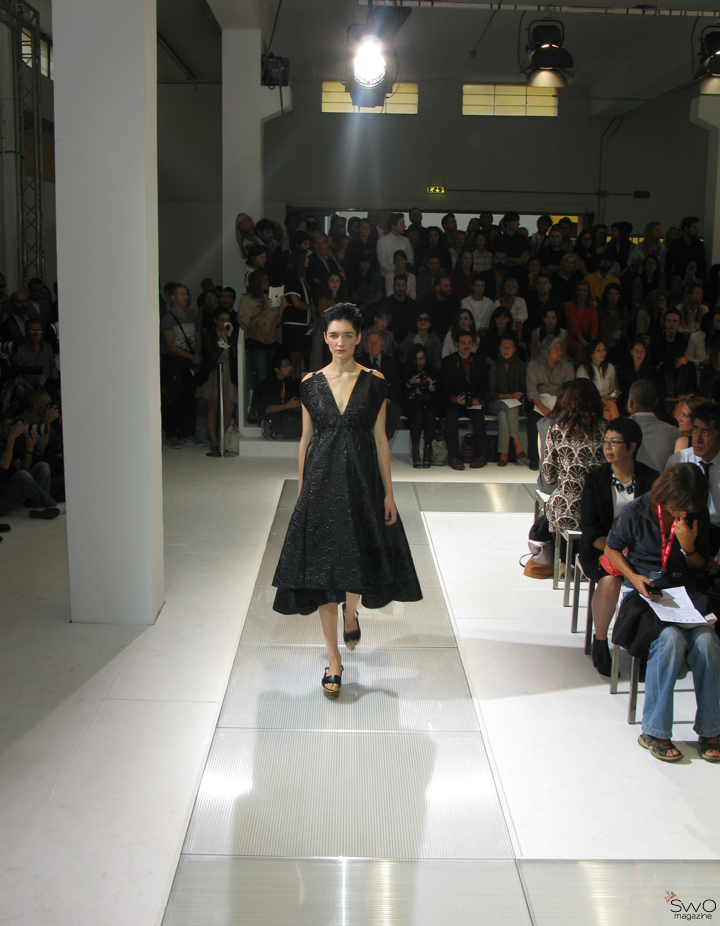 Here I am with two great guys, Giorgio Ciccone, a blogger who also has his own column at style.it and now studies in Venice, and Lidya from Lindissimaa, Ukrainian designer-to-be and blogger, currently living in Istanbul. I am wearing Robert Kalinkin fuchsia dress from SS12 collection. I think I really found a great LT talent to show as an outfit decision for Milan's fashion week day 5!