Twelve artists bring their collaborative work to the Fall/Winter runway on Day 6 of Vancouver Fashion Week. Designs from Australia, Chile and Sweden sweep the runway as a full house crams into the venue to get a sneak peek at what is the most attended evening of the week.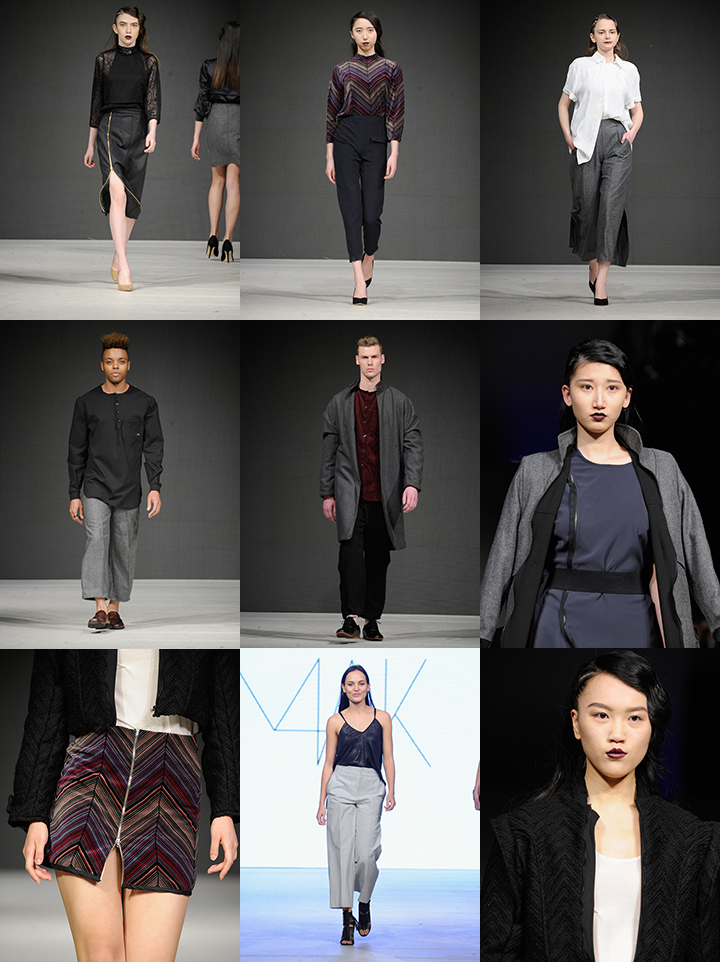 MAAK – AUSTRALIA  
FW17 MAAK collection, Dark Stones, centres on individuality and attitude. The collection, designed to give wearers the confidence to face their fears and be themselves, contrasts dark tones with sassy edge. With textures made to represent the overcoming of life obstacles, it inspires independence and inner vivaciousness. The clothes featured a wearable Australian cool girl vibe.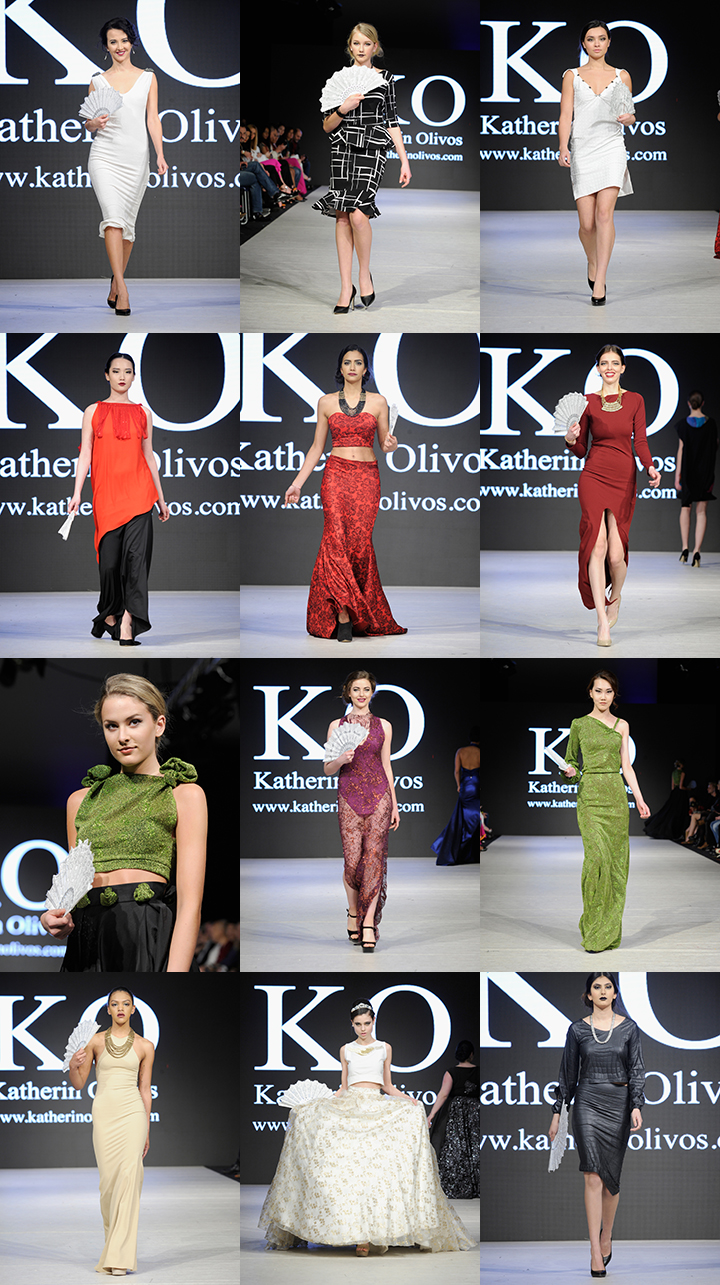 KO (Katherine Olivos) – CHILE 
Collection "Elegant Woman" inspires the change in fashion by stretching beyond the boundaries of shape, volume and age. KO aims to show the woman as an always elegant and beautiful figure, regardless of barriers commonly put up by society. KO's massive collection of elegant cocktail dresses and romantic gowns  featured models of all shapes and sizes. Opening with formfitting, flirty sheathes, the styles show Olivo's versatility in sending perforated leather down the runway beside glittery tutus and bubbly ball gowns. The absolute winner of the show was sending both plus and straight sized models out in sheer, glittery overlays proving fashion has no limits.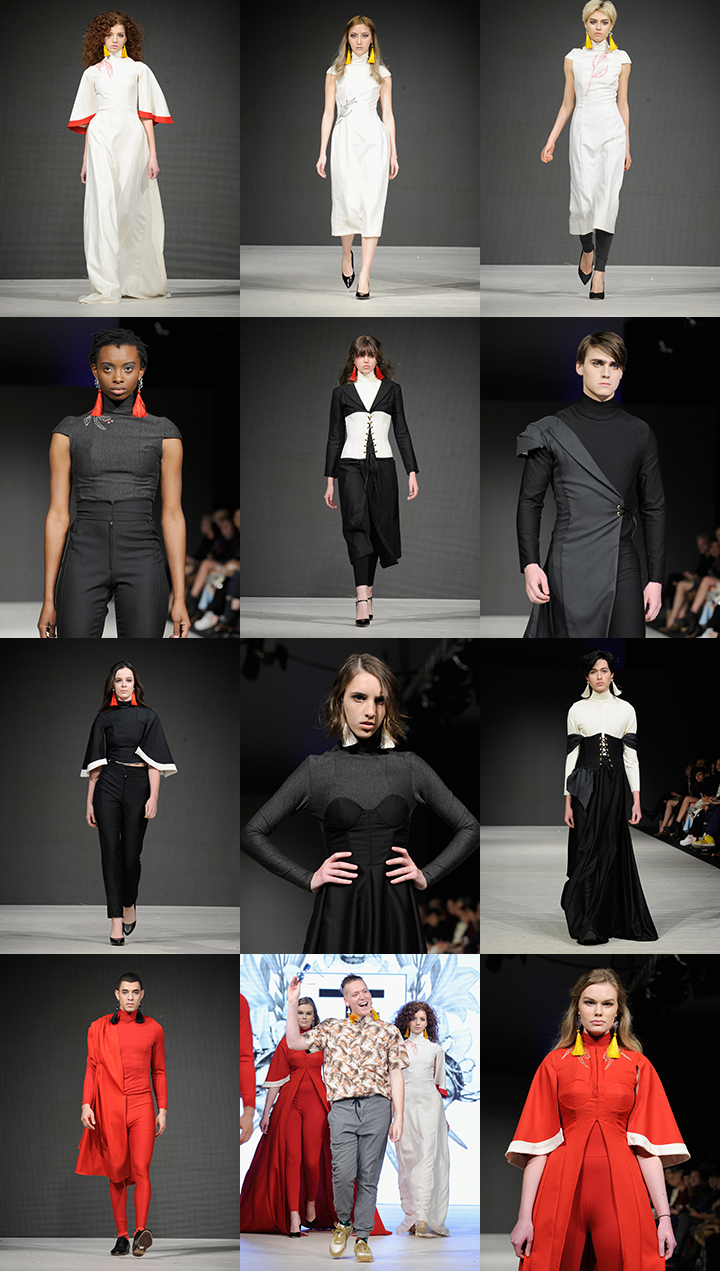 TIELER JAMES – UNITED STATES 
Starting to design and sewing his own clothes at seven, Tieler James's talent and innovation promises a lengthy and distinguished career. Now seventeen, Tieler is a student at the New Orleans Center for the Creative Arts and has already completed two stints on Project Runway. Debuting his FW17 collection at VFW, James sent ultra sleek models down the runway in structured designs and precision cuts. The monochromatic looks varied from militaristic black and white ensembles to severely cut crimson dresses. Wide sleeves and corset details completed James' collection.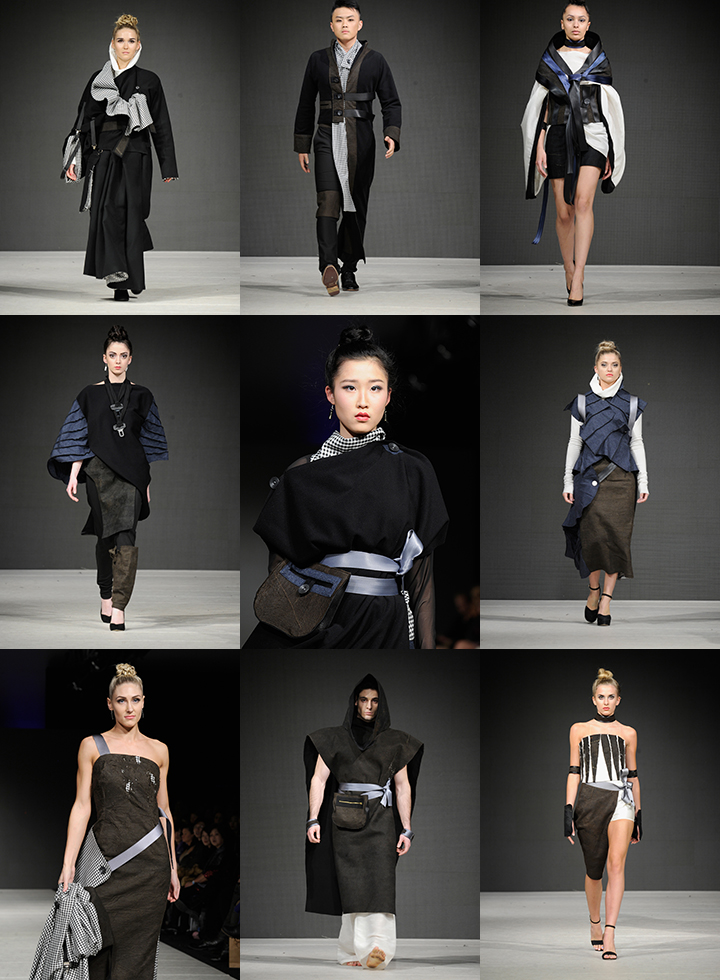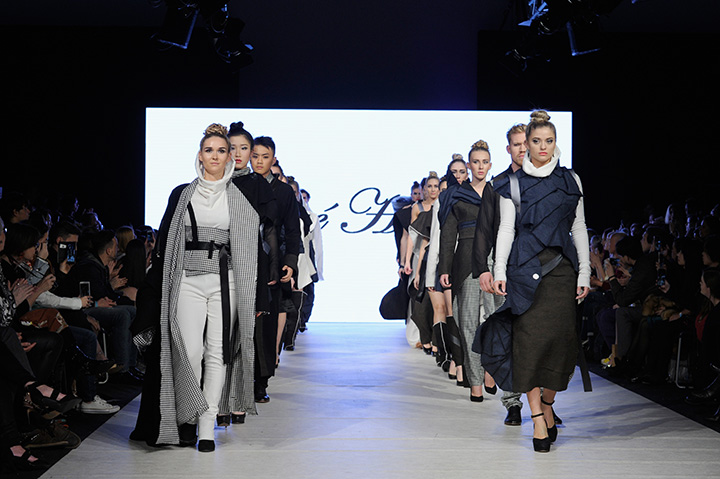 JOSÉ HENDO – ENGLAND  
José Hendo takes on a fresh, cultured approach to the contemporary fashion scene, supporting the use of organic, eco-textiles and recycled materials to construct timeless pieces. Her collections raise awareness for environmental issues affected by the industry and aim to re-work the wearer's look. The triumphant collection featured handcrafted designs that showed Hendo's penchant for high fashion modernism. Lushly layered fabrics and luxurious textures fronted Hendo's FW17 line with massive tulle bows, tear away jackets and oversized hoods.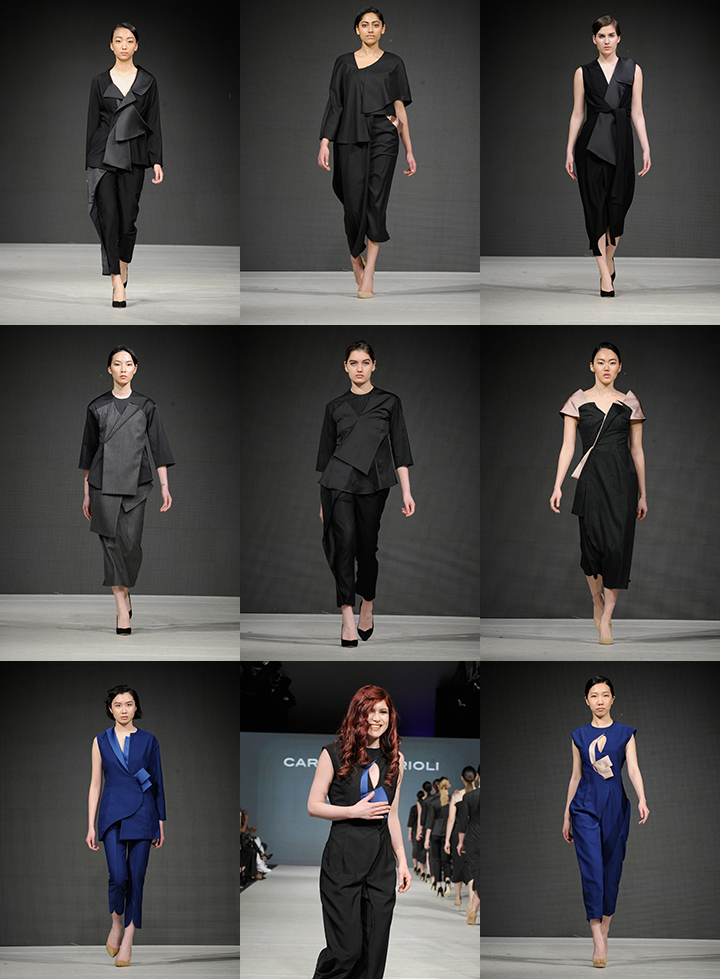 CAROLINA FERIOLI – ITALY 
Representing a practical woman, Carolina Ferioli brings soft and refined pieces, reinforcing the feminine idea. The minimal style of the pieces use details inspired by architecture, bringing elegance and sophistication to every moment of the wearer's day. Ferioli sent models down the runway in structured separates with clean cut lines. Unexpected feminine details, such as rose coloured satin shoulders on a pinstripe business dress leant a beautifully romantic touch to the elegant professional wear. Playing with cut and layering, Ferioli redefined the modern feminine power suit in her FW17 line.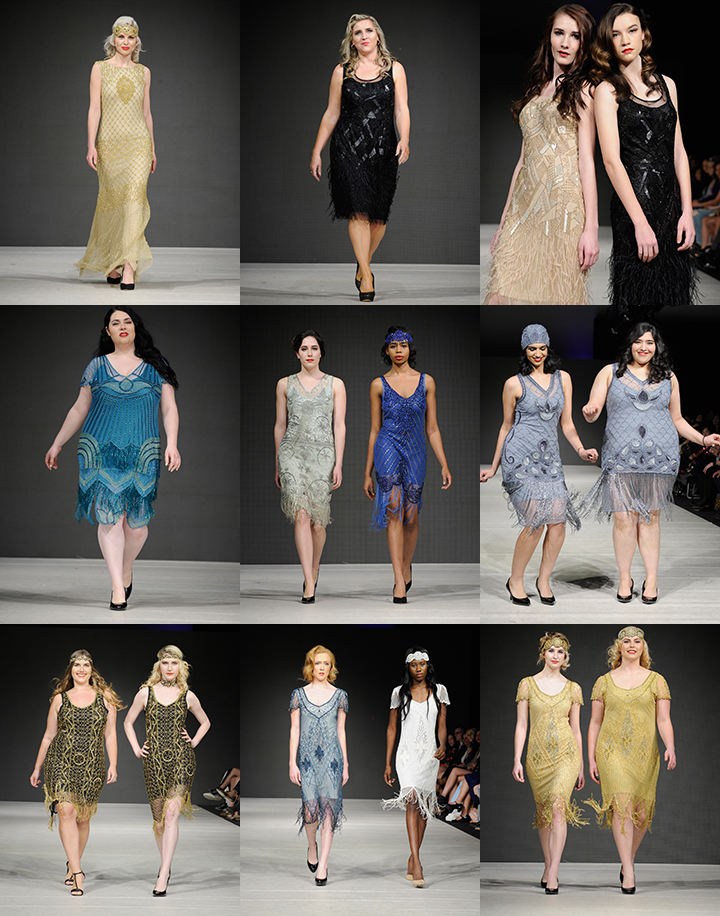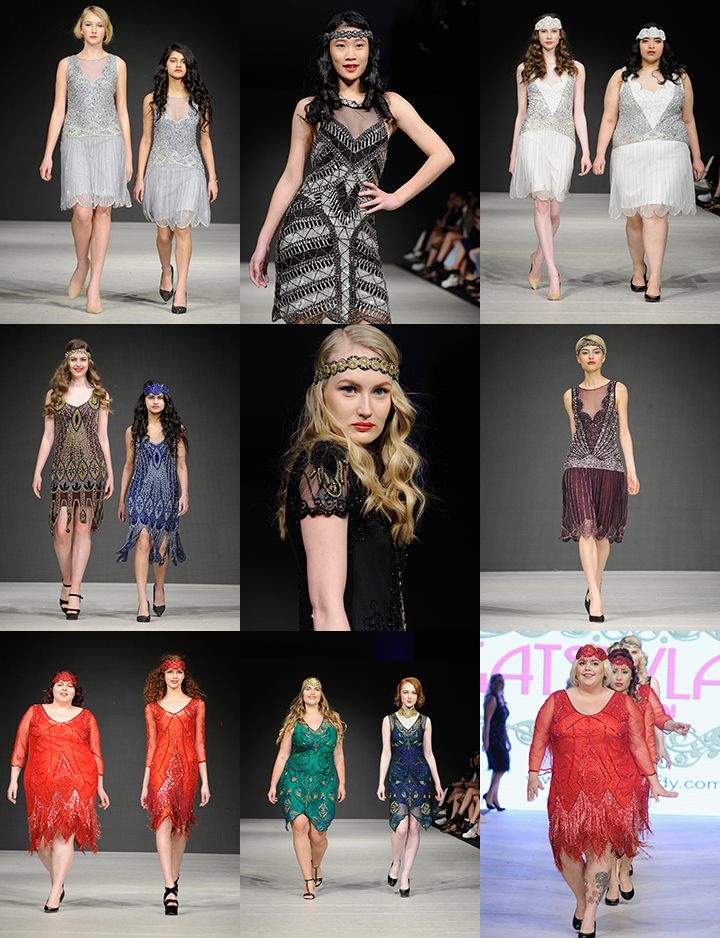 GATSBYLADY LONDON –  ENGLAND 
Gatsbylady London brings quality, unique hand embellished designs to the runway. The collection, which embraces flexibility of fit, showcases effortless and comfortable pieces, meant for an easy fit. Models of all shapes and sizes walked the runway in bejewelled hyper feminine flapper dresses. The designs were complimented by bejewelled headpieces and finger waves. With incredible movement, feathered skirts and beaded tassels encouraged the Gatsbylady's London's FW17 collection to be truly fierce.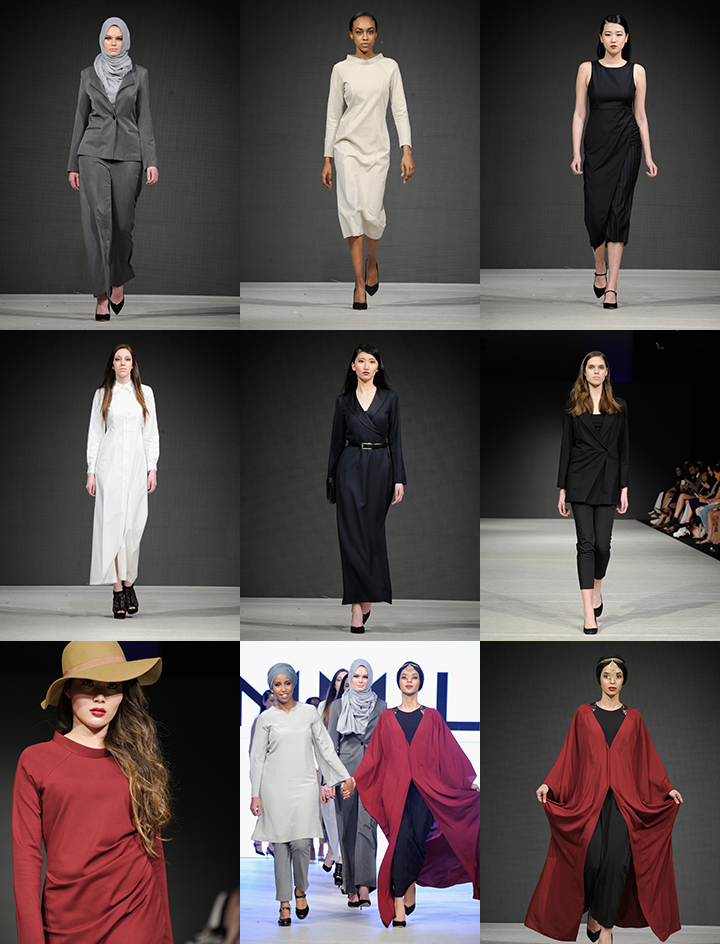 JEMMILA – SWEDEN 
Jemmila connects Scandinavian aesthetics with Muslim fashion for the modern international businesswoman, fusing together fashion and faith to ultimately make professional wear. The collection aims to inspire and empower, focusing on similarities and togetherness rather than differences. The clean cut basics and minimalist cuts accent a nude colour palette for this highly wearable line.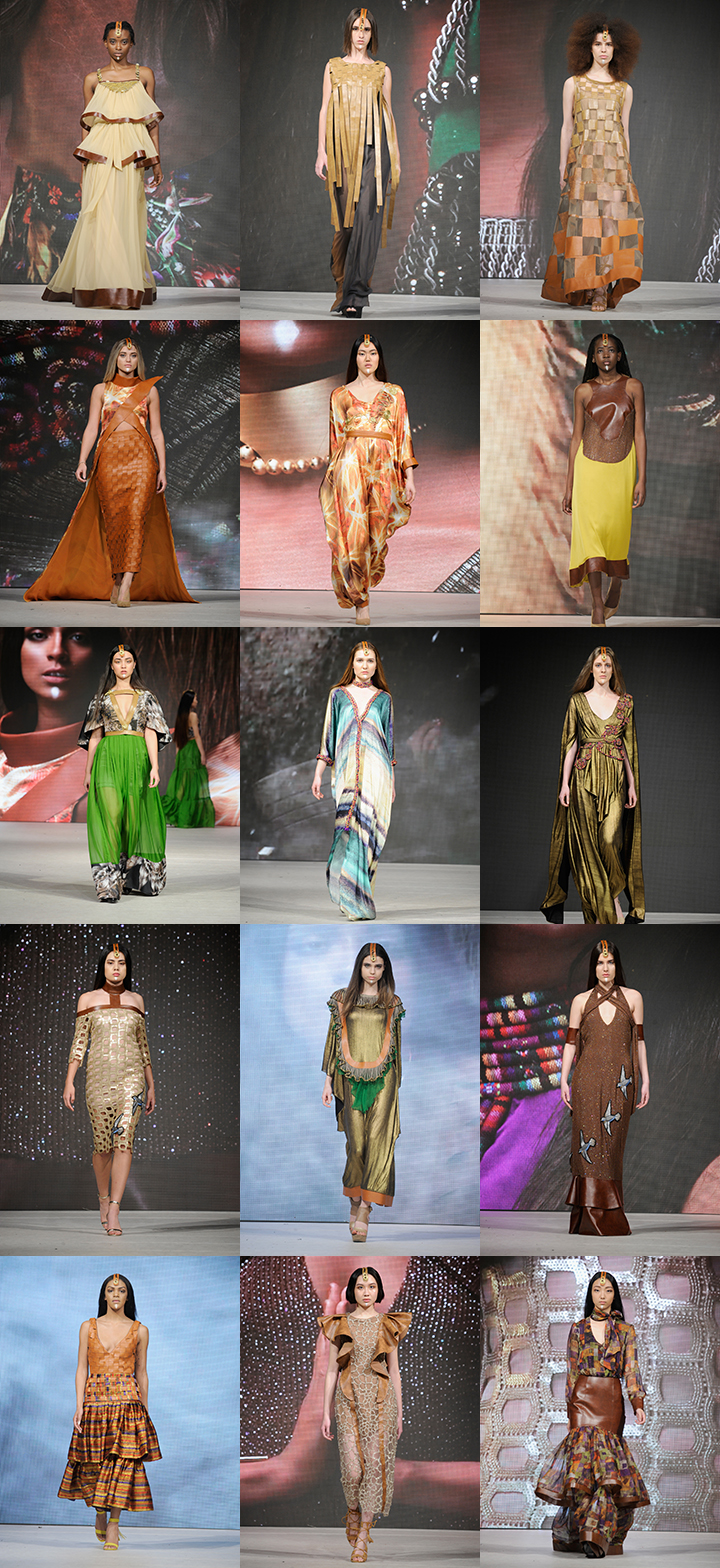 PIERROT – EMMA VIEDMA – PARAGUAY 
Rich colours, and exquisite details dominated Pierrot's FW17 collection. The Paraguay designer fused South American textures and patterns with detailed beading to create a unique and gorgeous line. Woven leather complimented silk skirts and capes, presenting a high contrast while vivid patterns caught the audience's attention.