Day five of Vancouver Fashion Week F/W 17 drew in collections from the luxurious streets of England, Denmark, Japan, Luxembourg and Spain.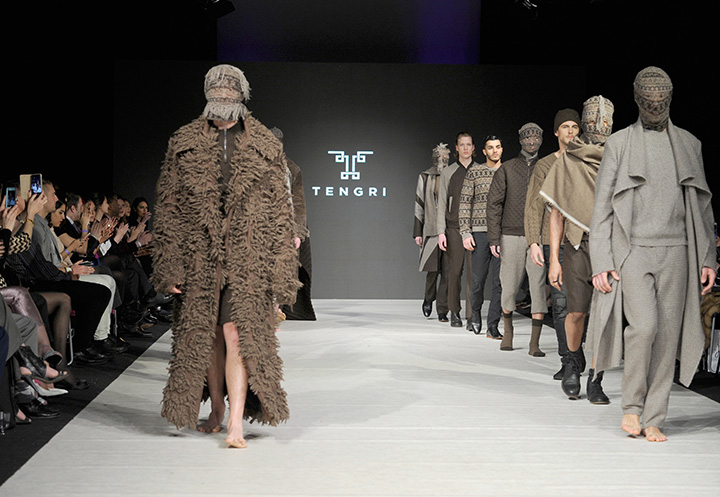 TENGRI – ENGLAND 
Fabric heavy head pieces and textured jackets demand the audience's attention as the Tengri models open Friday night's show. Drawing inspiration from the first-hand experience of living in Khangai region of Mongolia, the brand brings a ready-to-wear and bespoke collection. Tengri instills elements of eastern and western influences, made from Tengri's Khangai Noblem Yarns® Pieces which celebrate the vanguard of British textile innovation and London creativity. The universal use of patterns and knits allow this woodland forestry feel to appear in the clothes. The hues resemble that of the forest, and the clothes embark the appearance of nature.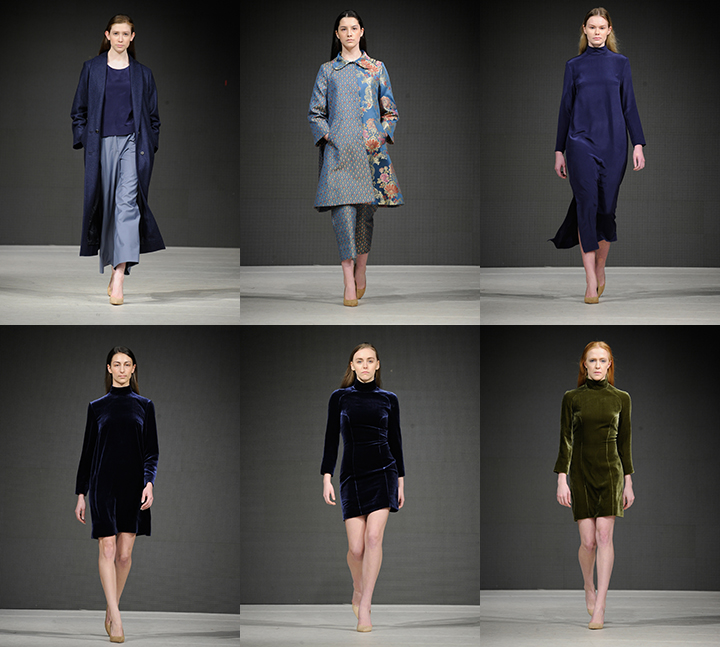 CAMILLA ASKHOLM – DENMARK 
The Danish designer aims for structure and tailors her pieces appropriately for a unique ensemble. With a vision for a more sustainable approach to fashion, the collection's focal point is on lines, composition, fine materials, and crafted detailing. Basic pastel colouring is long gone and replaced with bold patterned pieces pared with velvet in-hues of green and blue.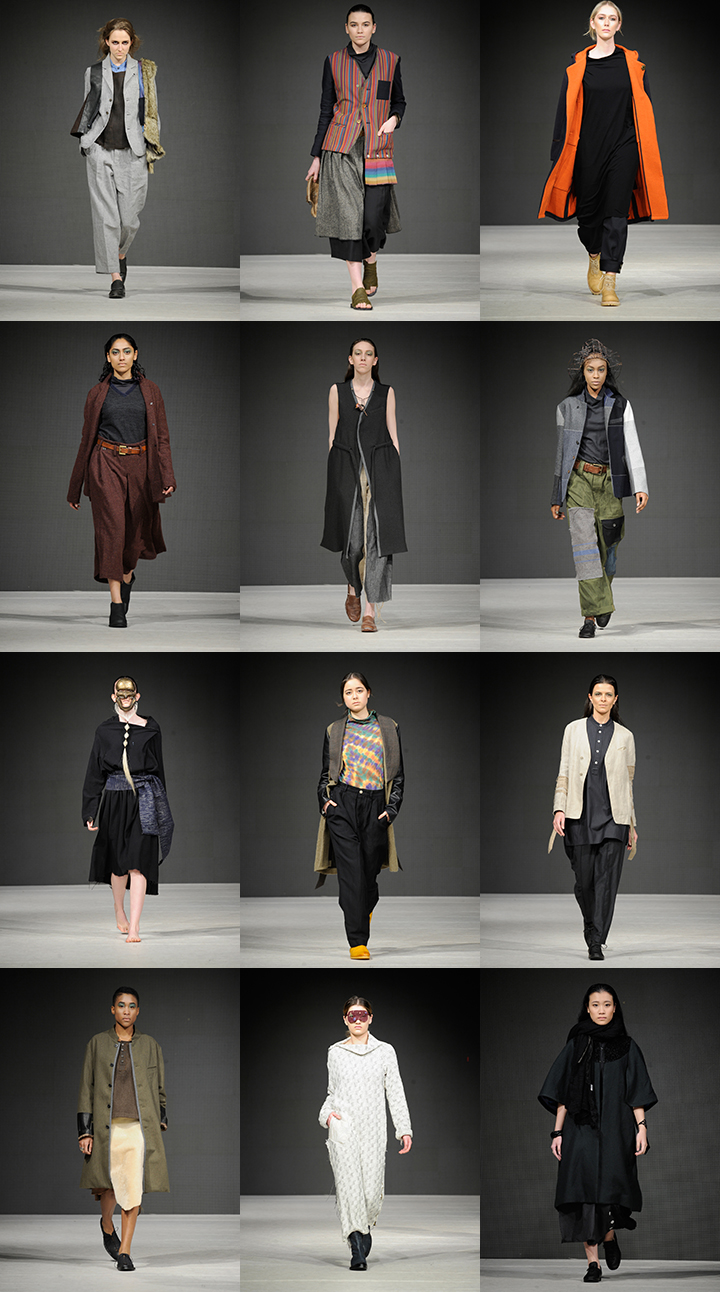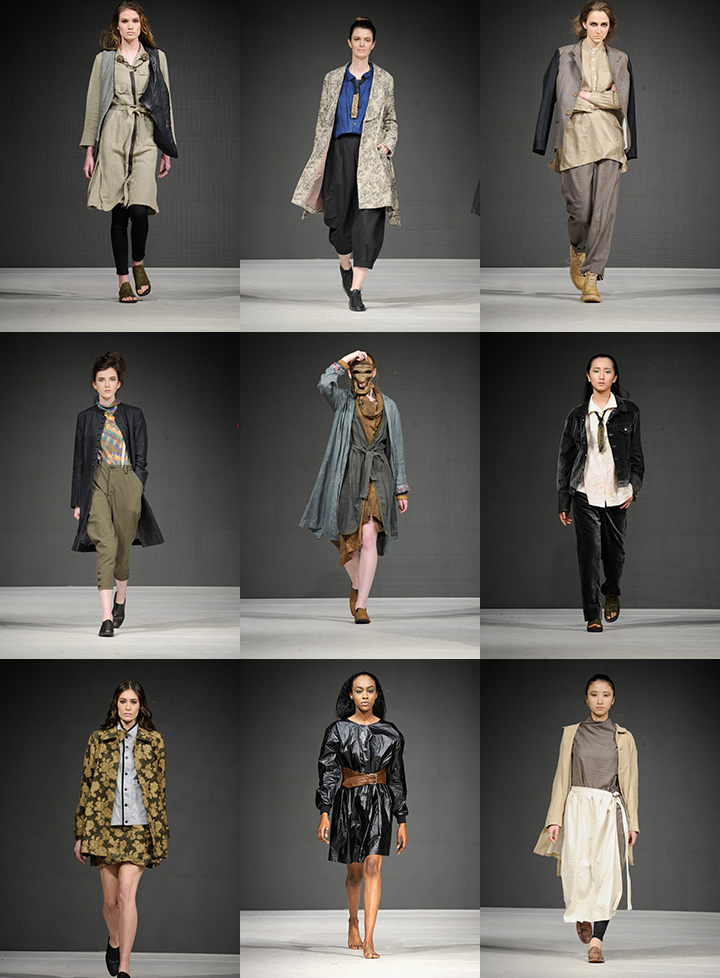 WILDFRÄULEIN 71 – JAPAN 
Trendy pieces paired with neutral toned fabrics grace the runway as the organic influenced collection allows the designers creativity to shine. WILDFRÄULEIN 71 F/W17 collection brings "Nouvelle Art Nouveau" to the runway. The Japanese designer showcases the strong yet transient beauty of women with a courageous man by her side. These are out of the box designs in a new manner.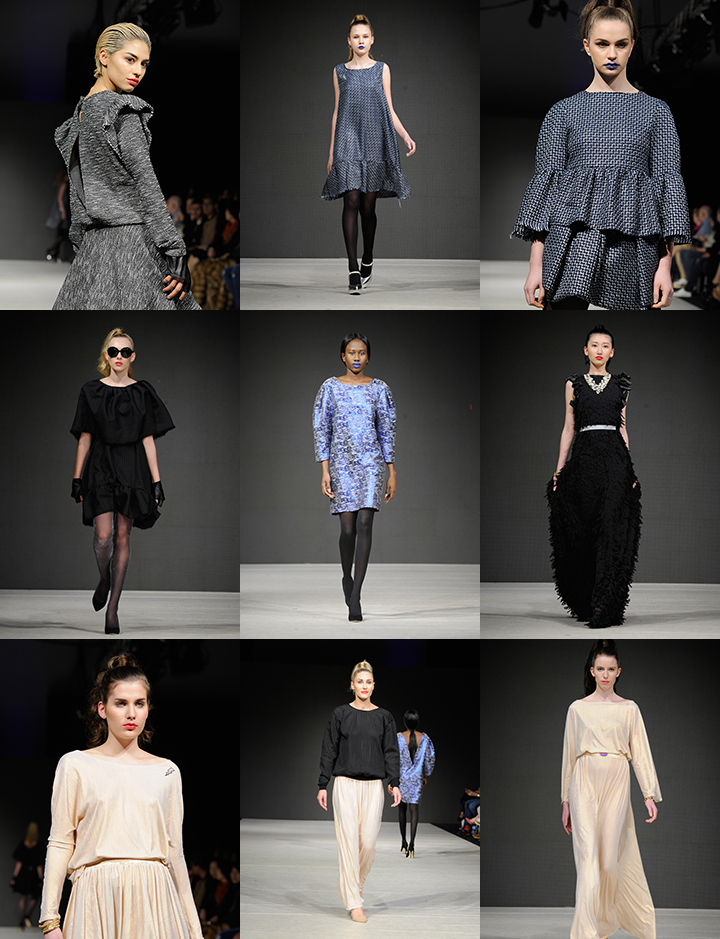 COOPER HOTCOOTURE – LUXEMBOURG 
"Made for her" fashion eliminates jeans and T's with the replacement of chic and glamorous "everyday" clothing. There is a high culture feel with the clothing as the dresses float through the air. The fabrics and colouring is noteworthy as Cooper Hotcooture takes a high fashion approach.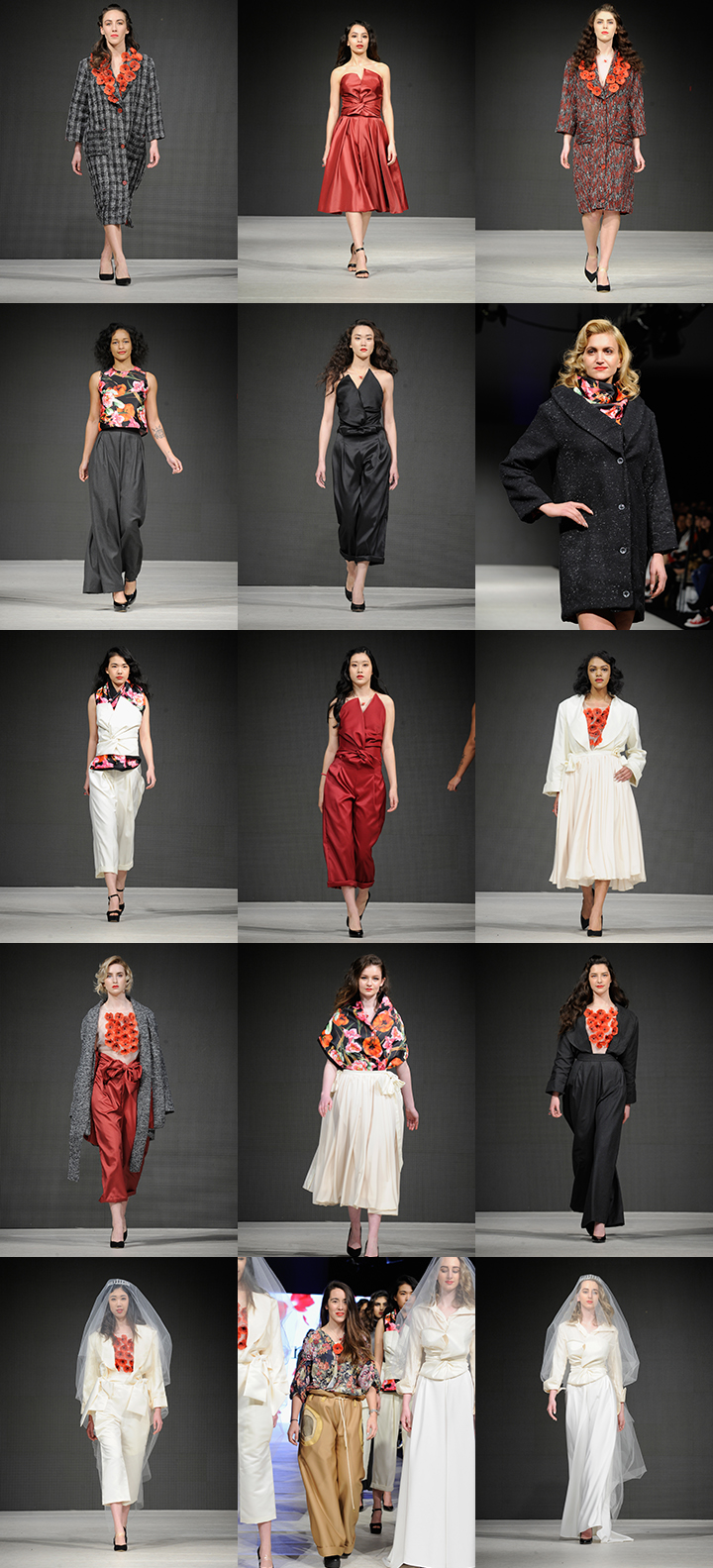 ARANTXA MORCILLO – SPAIN 
Inspiration is drawn from old photographs reflecting beautiful moments of 50's culture. The collection aims to re-contextualize Spanish tradition through rich and intimate materials, forms and silhouettes. The palette fulfills an elegance of whites and deep red Spanish flowers. The fitted skirts and flowy ensemble's incorporation of satin is the perfect fit.