This spring Magda Hasiak offers clothings that go perfectly with an urban environment. Brand new collection alley has been inspired by a big-city lifestyle and modern architecture. It's dynamic and full of extraordinary and surprising styles' combinations – the same as a big city is.
For the season of spring 2016, Magda Hasiak presents her core essence of style in the alley collection. Urban inspirations have not only been affected by the fascination about biggest capitals' pace of life. It's also a reference to the designer's previous projects. Comfort meets modern attitude, sporty ideas join female factors. Long, minimalistic vests and short geometrical jackets are balanced by the subtle, floral prints and by very distinguishing tulip skirts. Seemingly simple forms, can surprise the same way as city alleys do. Names of the particular models refer to the most famous streets in the world and that is not a coincidence.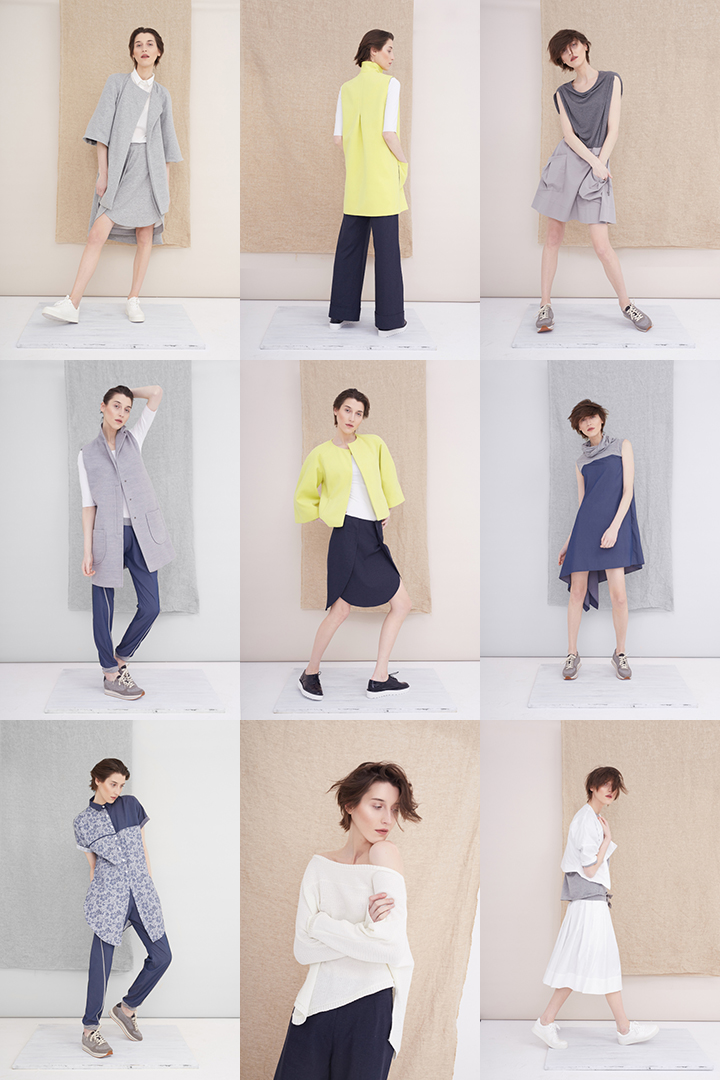 In alley, next to the timeless pieces like simple t-shirts and comfortable trousers there are also heavy accents, settled in the modern trends. Major colour in the collection – grey – has been broken by classic white and energizing lime. There's no lack of a fashionable, thin denim referring to the mood of '90s. Soft knitted fabric juxtaposed with light fleece being a designer's trademark will be a perfect solution for an early spring strolls through the city streets. Next to the seasonal news, collection consists of a couple of cloths presented in new editions: long shirt, linen wide-leg trousers, flared skirt. There are also some surprising details: special sleeves finishing, sporty welts and patterned linings. Boxed shapes and asymmetrics creates very distinguishing forms as for the city jungle. Comfort meets here the characteristic design. The collection is a synonym of the sporty chic. Alley proves that the most important is detail and the form of a moment.
Photographer: Wiktor Franko
Model: Anna | GagaModels
Make-up and hair: Małgorzata Florków
Dress-up: Magda Hasiak
Bags: Uashmama