The story of the artist Alexandre Malheiro can be called one of a kind. He was born in a Portuguese family, and grew up influenced by the streets, art, design and life of Paris. As he mentions, he got into the digital technology quite early. As a child, he was always drawing, but also played a lot with electronic games and video games. And it was a real revelation when his older brother bought his first computer. Alexandre realized the creative potential that could get out of the machine and spent hours drawing on the PAINT software program. It wasn't a very flexible program at the time and the results were not great, in fact he starts laughing and tells that they were horrible. He kept on looking for different software's especially with the rapid development of 3D to use and improve himself as an artist. After studied graphic and digital arts, Alexandre took his first steps in the Contemporary Art world in 2012. The life between Portugal and France has a significant connection for the artist.
"As a child I spent all my summers with my grandparents in Northern Portugal, where I had a great deal of freedom of thought and movement. Living as I did in a big city, Paris, it was a real change of scene. Portugal is a colourful and visually artistic country. I've kept all the colours of its stained-glass windows and the geometric lines of its "azulejos" (typical Portuguese ceramic tiles) in my memory. My dual Portuguese and French origin constantly nourishes my art."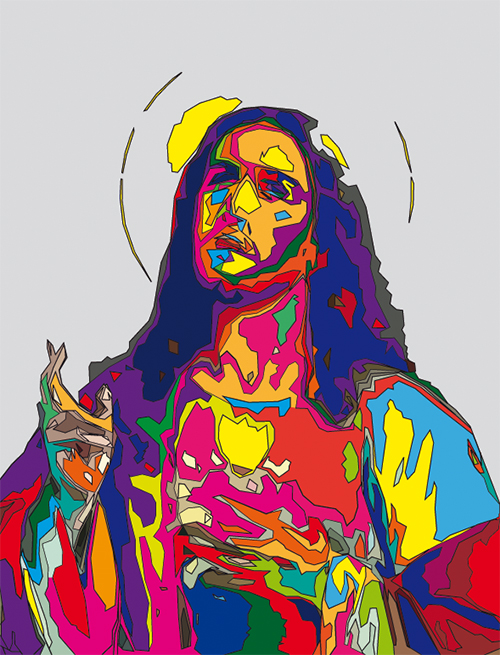 His work can be called a bit rebellious. As Alexandre explains – the common link between all his works is the Human. You'll find it in nearly all his series. Nowadays, the Human, the social, the living are forgotten. Alex thinks that it is even dead. This aspect of life is increasingly neglected.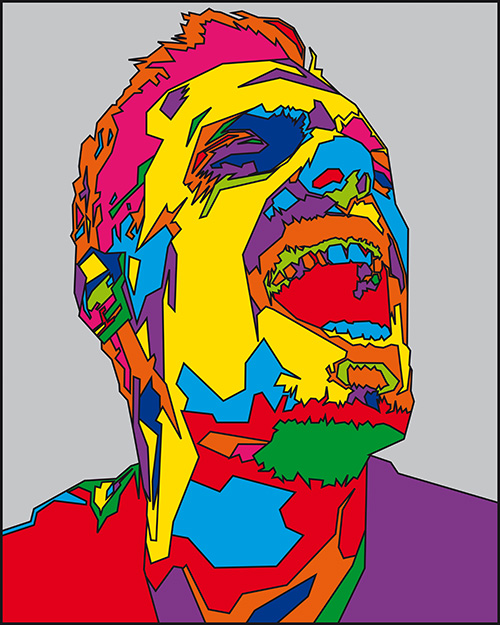 "I include this notion in my creations to return Man (in the broadest sense of the word) and the Living to their place at the center of our concerns. We need other people in order to exist. So why, when thousands of people come to Europe to escape from war, do we reject them? In my "Human Traffic" series I paint anonymous people, the people we walk past and no longer take the time to look at. I draw them in dull colours and sharp angles to show the crushing nature of this indifference. Our indifference."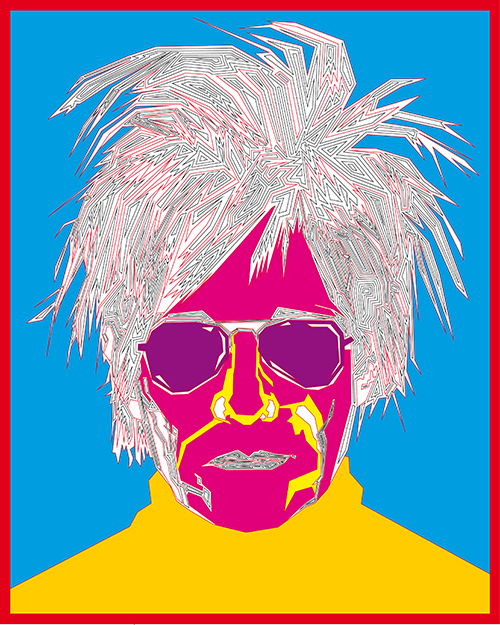 When it comes to talking about the process of his works, he mentions that a lot has to do with music. With such artists as Agnes Obel, Lindemann and Gabriel Ann Mirsaine, with whom he often works on some projects, are very inspiring. Once he finished his works, he prints them on canvas or photographic paper and publish them as a single item or as a limited series.