The connection of minimalism that has the mystery and aesthetics at the same time. The works of the Portuguese artist Ana Sousa bring a certain mood after viewing them. It has both visual and conceptual meaning which is represented in her photography and illustration works. Her works are exhibiting various themes and subjects, starting from the spiritual side and turning to show mystical outer space side that makes our minds think far more beyond. Ana told us that she is influenced by many artists and also the feminist movement, which is quite important in the art world. Here is our interview with the artist.
Ana, could you introduce yourself to our readers?
I think we should start from the moment that I knew, that my life would always gravitate around the art. Even when I was little – pens, pencils and little notebooks were always in my bag, because drawing felt like an escape from the real life. Obviously, some years later I decided that I needed to study in a proper art school – I went to Escola Artística de Soares dos Reis and specialized in art production and afterward, jewellery. But then, I graduate in fine arts and worked with a lot of different themes, methods, materials and it was then when I knew that illustration, painting, and photography were my main attractions. I didn't mind to spend all my time doing those things because they all motivate and stimulate me.
In my opinion, you should not stick to a unique area, one must be polyvalent and aware that not all ideas work for one simple technique. It's always important to explore and discover new and better ways to show your work. The ones that illustrate best your ideas and thoughts.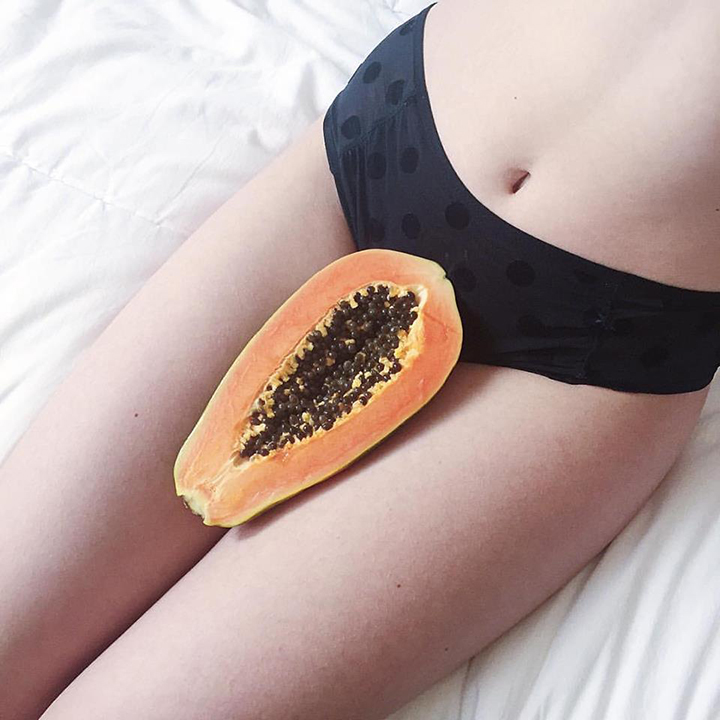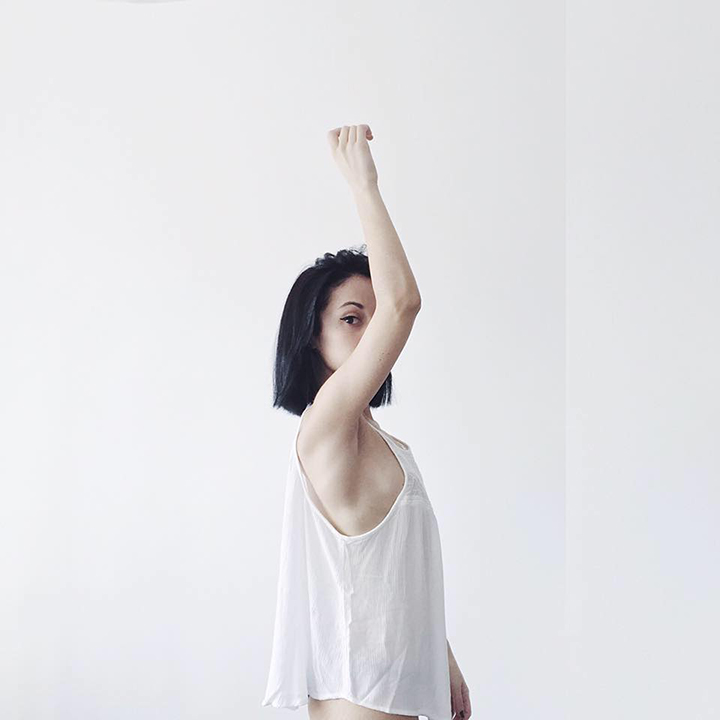 Your drawings have a certain mystical mood. Can you describe how does your work process look like and what kind of techniques you are using to create your artwork?
That mystical mood always followed me over my childhood. Since I know myself, I've always been attracted to the occult, spiritual, esoteric and the outer space, but only a few years ago I decided to introduce those kinds of themes to my artwork. It was like an inside call, very magical and sneaky, I must say. When I started to think more about how I should pass the theory to practice, illustration and photography came up as the perfect combination to express my feelings and needs. It was like a match made in heaven. Recently, I started to make some texts and drawings, for me, it's also a unique kind of technique. Usually, I start to read, explore and get all that important information about a particular topic, in some cases I search for artists that worked on the same ideas, because I love to get various kinds of interpretations from different times. Then I start the projects and series by drawing, painting, collage, shooting; what suits best my main idea.
It's a work in progress and most of the time it is difficult for me to guess if a work is completely finished. I constantly think that my work isn't quite done – so what I normally do is put them saved away for a few days and when I see them again I get a clear idea to what should be or not changed.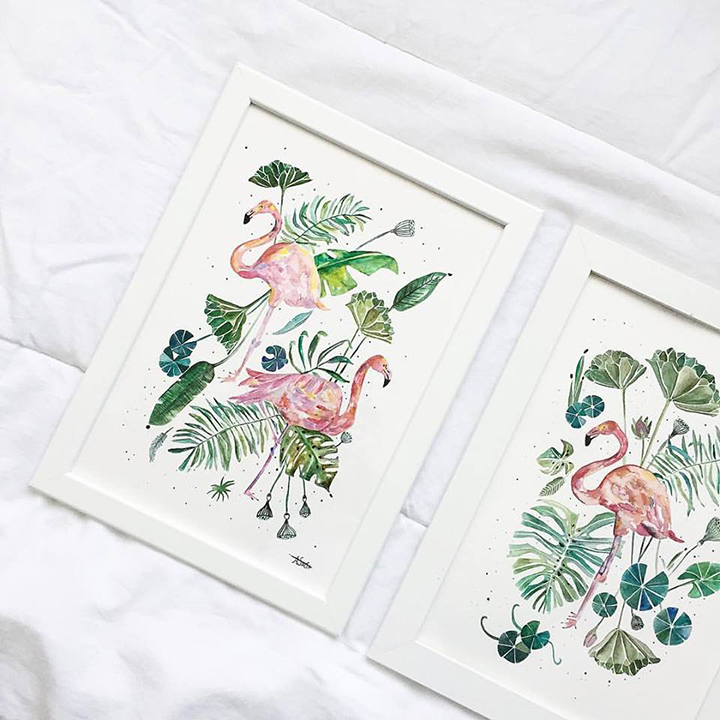 How has your style changed over the time and how did you become interested in the watercolor art technique? What are the difficulties of doing such works?
As you grow up, you learn more about yourself, the place you live in, the ones you visit and the people who play an important role in your life. For me, those things are truly important for gradual knowledge and even for art career, as a new independent artist. So yes, my style has changed mostly because of that, I rarely stick to a unique interest, that kind of work method bores me, that is why I'm always working with distinct influences and ideas in such a constant need to know more and more. I change the motif but not the aesthetic sense. Watercolor is a free road, it leads you to wherever you want. Perhaps, this is why I love it so much. Free spiritless and wildness are the most joyful aspects of the life and I valorize it so much to a point of madness, but a healthy one, if that even exists. Painting with water and colour pigments brings me the tranquility and serenity I need, it is like a daily catharsis. Art should comfort you in times you need and consequently discomfort the ones who admire her, that's my mantra.
When you invest your time, and practice a lot a certain thing, in this case, the watercolor technique, in some ways you start to obsess and get paranoid about the fact that you're probably not doing the right thing, that's when your perfectionist self-shows up. In my opinion, being obsessed over that one thing that drives you insane and keeps the passion in you alive – it's healthy, the obstacle is to control all of those mixed emotions.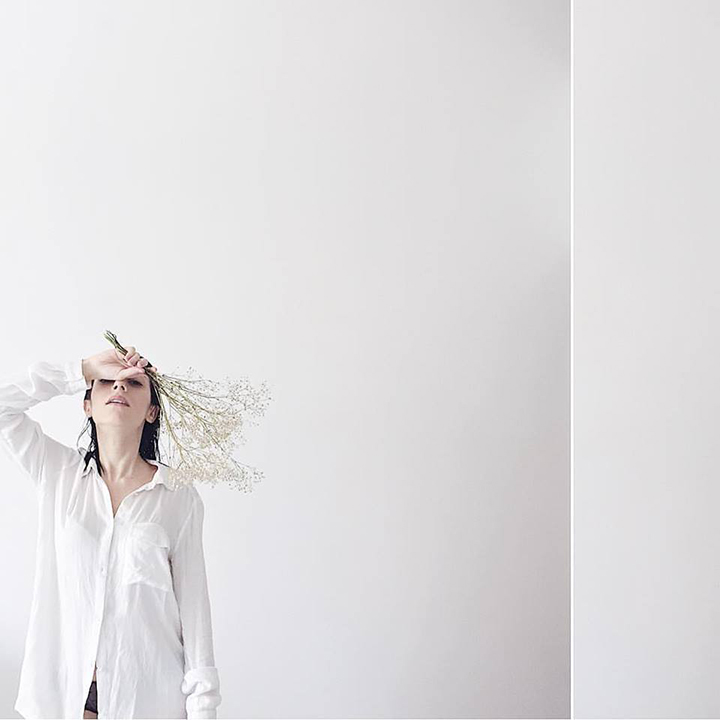 What art do you most identify with?
I must say, fine arts like painting and photography. Can't choose only one and even those two don't entirely define me, because we're so fragmented that is quite impossible to identify one single way of expression. I absolutely love to combine all the medias and see the final result, obviously less is more, but that's the interesting issue there, you simply need to combine the perfect stuff and, in that case, you have a masterpiece. That is my main achievement, to create something so well combined and blended for your eyes and those who going to see it.
How would you describe the style that you are providing in three words?
I have found pure love in minimal art a few years ago, when I become obsessed with cleanliness and using only a few objects – the less, the better – to fundament my way of expression.
Probably, these three: monochromatic, simple and pure.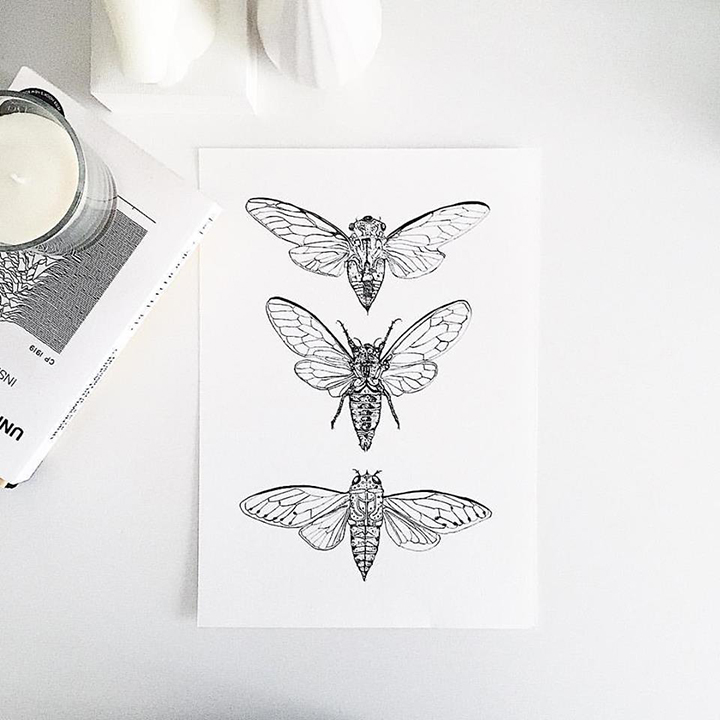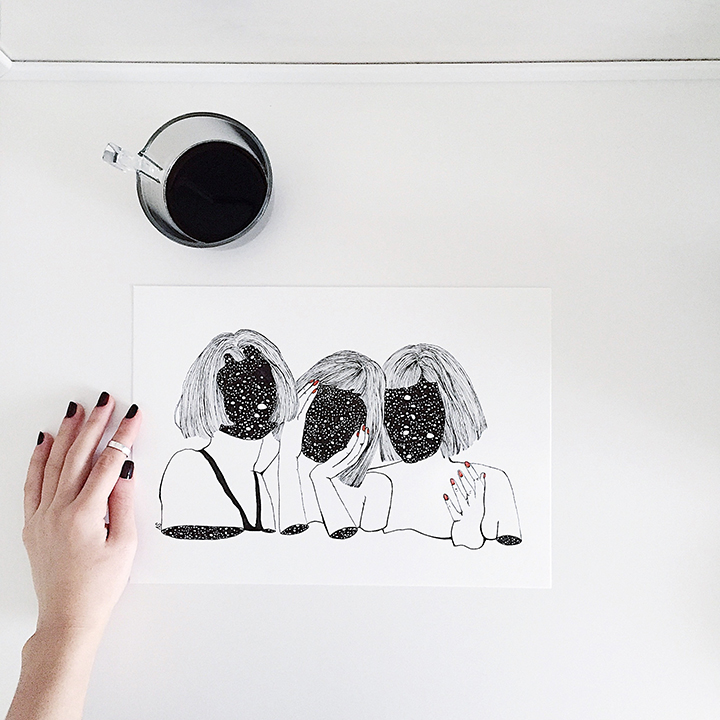 What themes do you pursue?
As I said before, I'm a constant explorer for the unknown. Back in the past I worked a lot with themes like feminism, human body and behaviour and I should say it was completely fulfilling, it showed me numerous points of view and new perspectives of life. But what truly drives me in this art experience is a number of possibilities that a simple impression can create.
Now, the abstract fascinates me, the emerging search for something that I can't always control is so powerful, but at the same time scaring. That is probably why I combine the absent minded with personal and intimate subjects. Those are the two main matters of my work as a visual artist. Believe it or not, despite all this, my worst enemy is the routine, and I usually say that "routine bites hard" mainly because becomes repetitive, and when that happens it can be painfully boring. That is why I'm in constant change and construction, not only with myself but with my work themes.
What is influencing you to create artwork these days? Do you follow any artists work for inspiration?
Creating and making art it's a part of me, so anything or anyone can influence me to think about something! My work has a lot of influences from artists that I absolutely admire since I studied them, such as Tracey Emin, Sarah Lucas, Louise Bourgeois, Jenny Holzer, Yayoi Kusama, Guerrilla Girls. Yes, they're all women and that is why my type of art somehow express some kind of feminism and fragility. I'm not saying these artists were at all fragile and sensitive as human beings but yes, we can find in their minds and way of thinking the importance of being a woman in the art industry and the struggles that we face every day.
These women play an important role in my artwork but we're in a social media century and of course, I follow a vast number of artists such as illustrators, photographers, sculptures, contemporary poets. The connection between image and text also plays an important part in my work. It's important that we support each other in such an aggressive and sharp industry as this, and stay true to what we really are.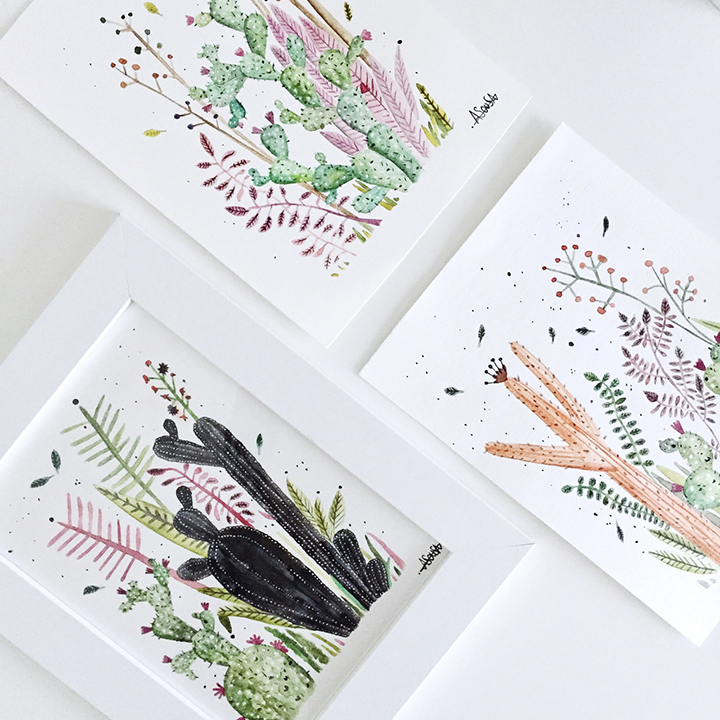 At the moment, you are working in Porto. Are there any plans of changing the environment in the nearest time, to get the inspiration from other countries, people?
Well, of course! I love Porto, I was born here, but over the past months I'm seriously thinking about changing the environment and get to know another cities and cultures. That thought is always on my mind, like a reminder watch. Also, I'm not a steady person at all, I love my freedom, but being an artist these days has its disadvantages and having full independence only by creating and selling art is probably the hardest thing for most of us these days.
I constantly see myself living and working in some northern country like The Netherlands, Sweden, Denmark or my dream country: Iceland. Always picture myself in one of those cold and calm environments, they bring me such peacefulness and a clear state of mind, probably because they have the most beautiful light surrounding them day by day. Such a happy and lucky people!
What jobs have you done other than being an artist?
I think I'm a full-time flaneur and an artist! About two years ago I started a master degree in contemporary and artistic practices, but I found out that it wasn't what I wanted, so after that, I dedicated a huge part of my life to illustration, photography and voyeurism. Unfortunately, for now, being a full-time illustrator is out of the question. Once you want your independence and some distance from your surroundings, you need money and for that, and finding a job is equally important. I'm searching for something different, new experiences are always exciting.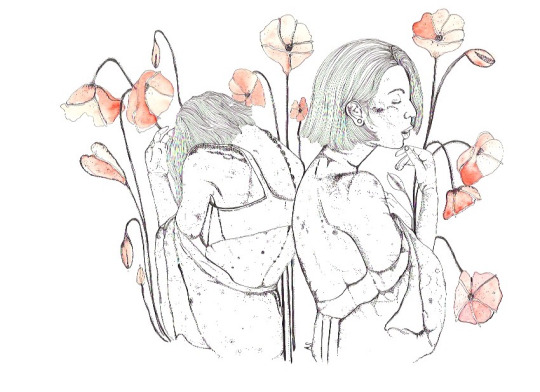 What memorable responses have you had to your work?
Before I began as an independent artist, I used to work a lot on another project, basically with photography, drawing and installation. One of them – "10/Rooms" – participated in the Cerveira Biennial, so yes, that was an amazing experience and the feedback was also pretty flattering. Like I said before, it was only a few months ago that I decided to put my work out there as a buying piece of art and it was fascinating, because the feedback was amazing! It really has motivated me to do more and more things. My partners, friends, and followers always said that my work had something "delicate and relatable", and in my opinion, they got the point and the message of it just right. It is what I try to pass, that calm vulnerability with a touch of sharpness and provocation.