Isabel Noack is a German photographer born in Dresden. During graphic design studies she discovered fashion photography – the area where she's working right now. Isabel claims that fashion photography doesn't make her feel uncomfortable. It's rather a pleasant work with incredible teams and it also gives you an opportunity to make your craziest ideas real.
In the photo shoot made special for SwO Romanian model Cristina Maria Saracut embodies fatalistic wandering woman walking on the beach. The model was born in Pitesti – little town of Romania.  Once she was discovered by SMC agents, international bookings and runway shows started. Today Cristina Maria works as a high fashion model in Germany. "Sometimes dreams just come true" – says model.
In the photo shoot the girl is wearing German designer Katrin Eulenstein's dresses inspired by nature. When she finished fashion design studies, she worked a long time in a couture dress house. Katrin Eulenstein also worked in a film industry where she contributed to create costumes. Her dresses are also popular among celebrities like the face of German TV show Alisar Ailabouni.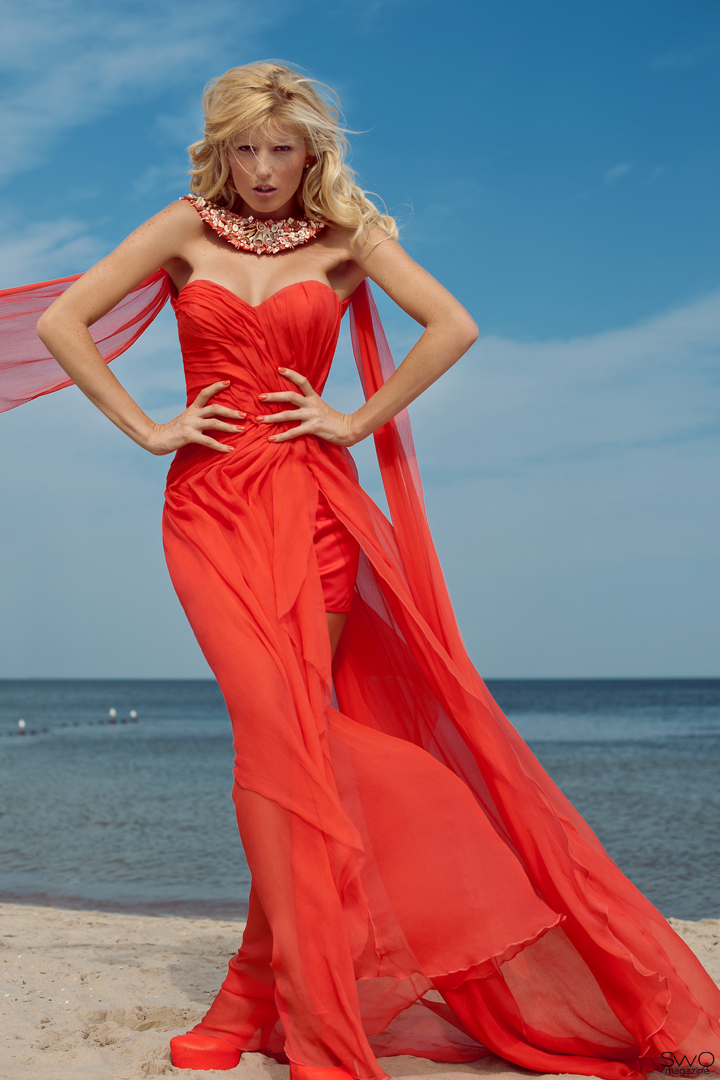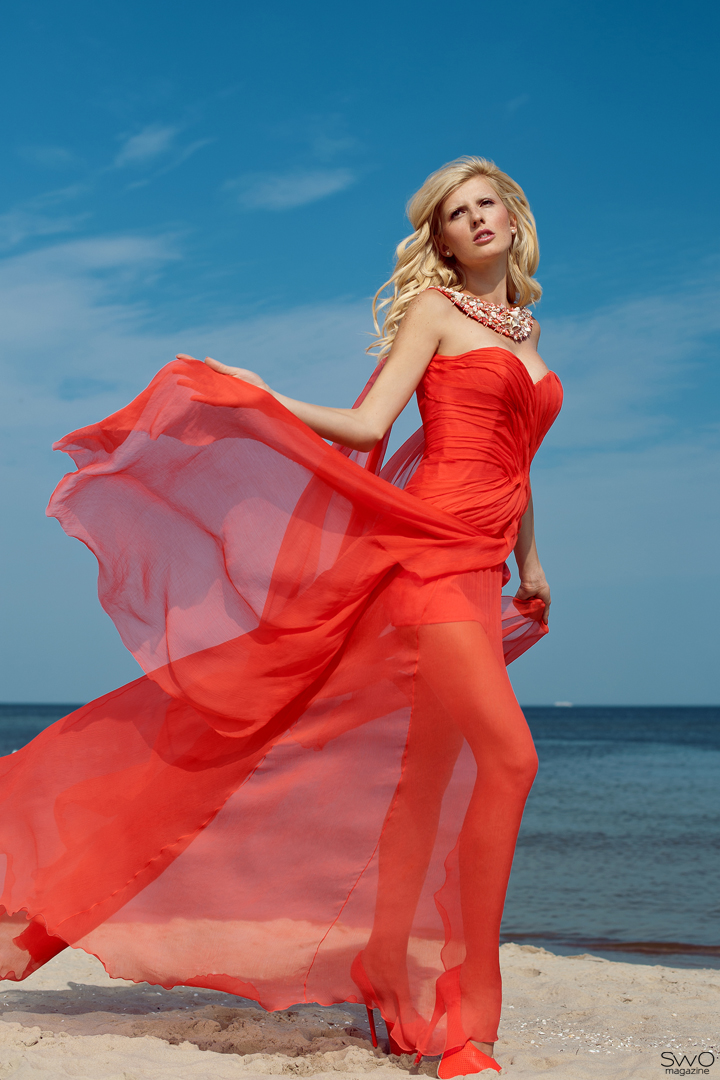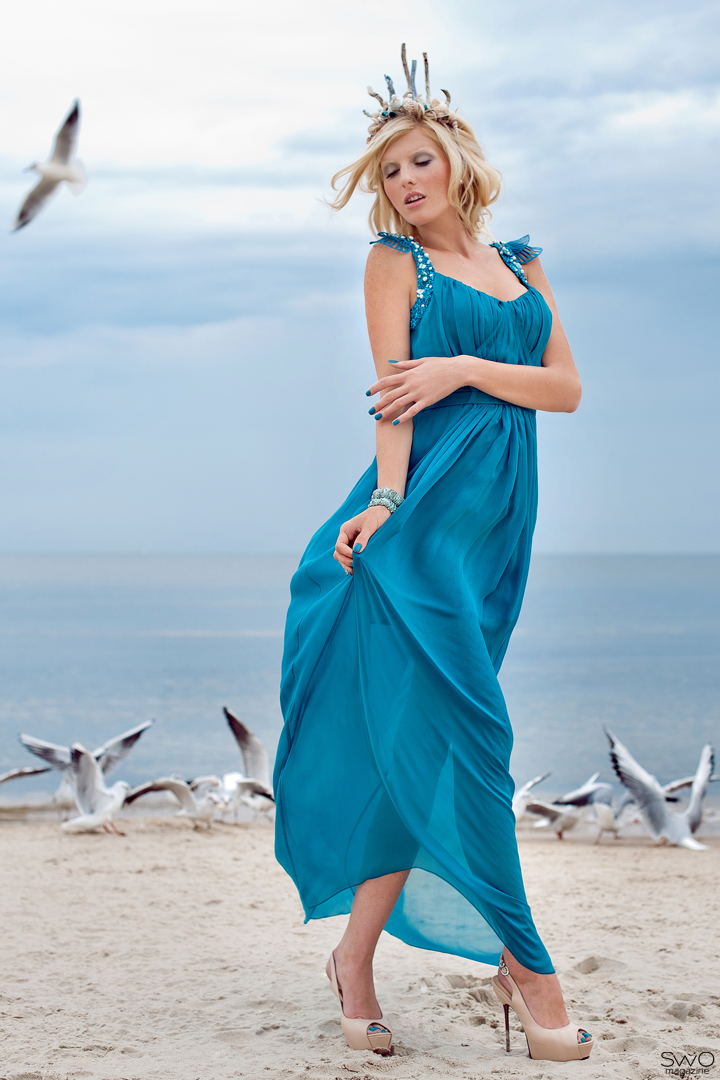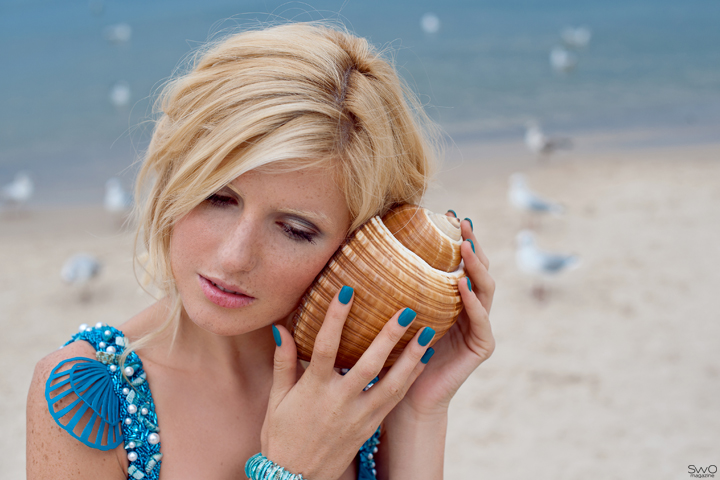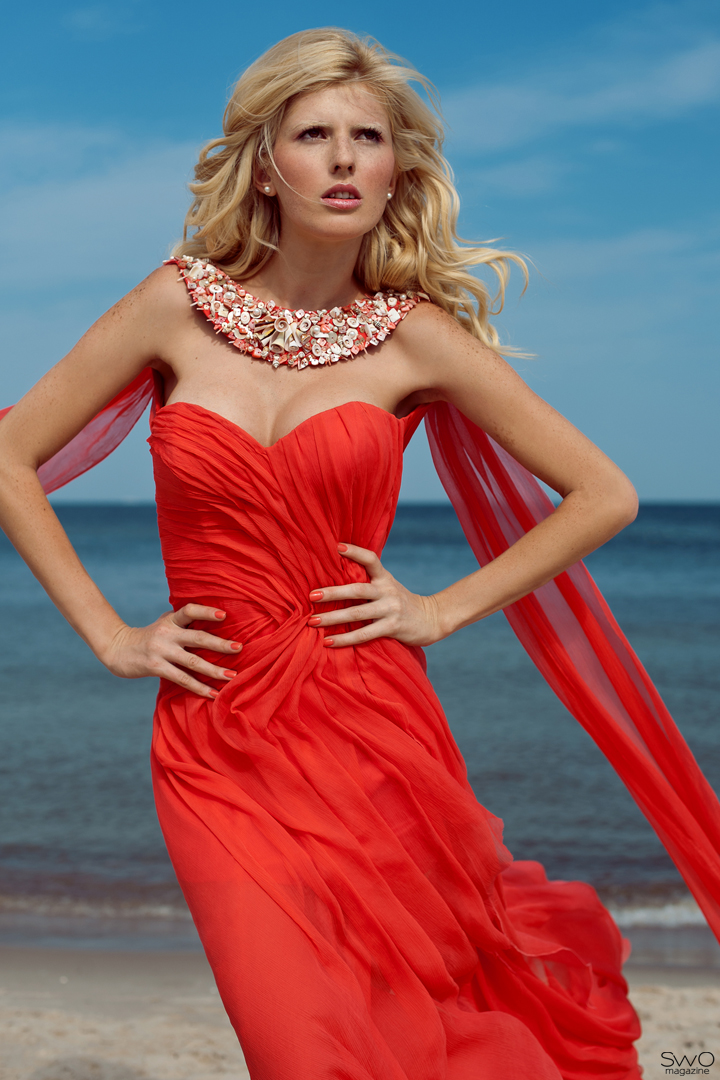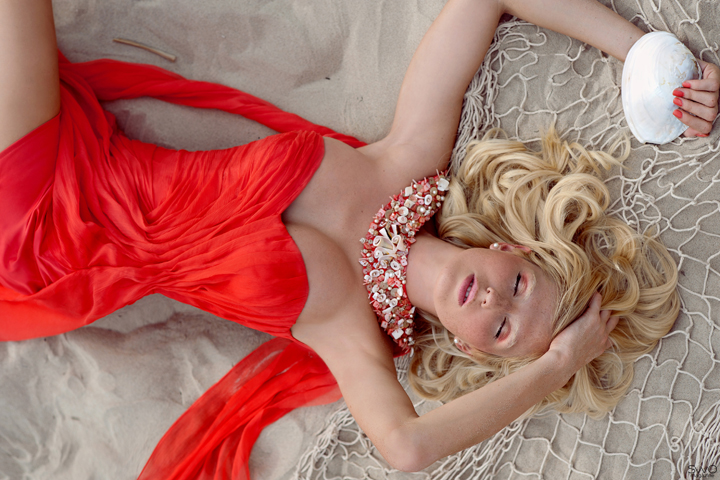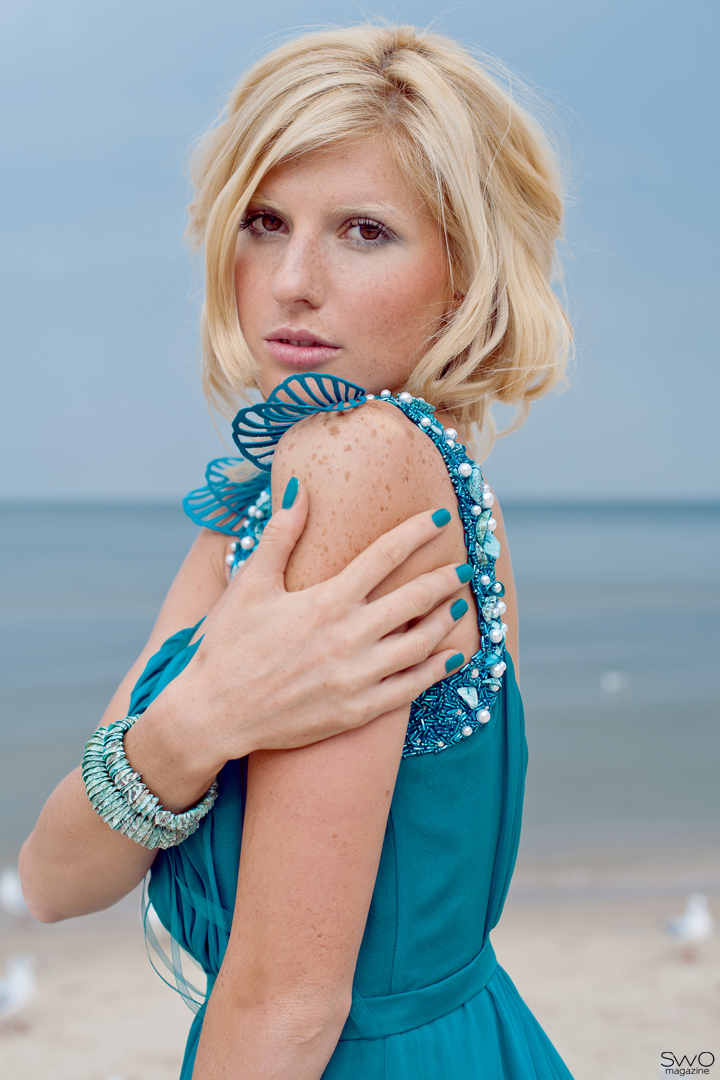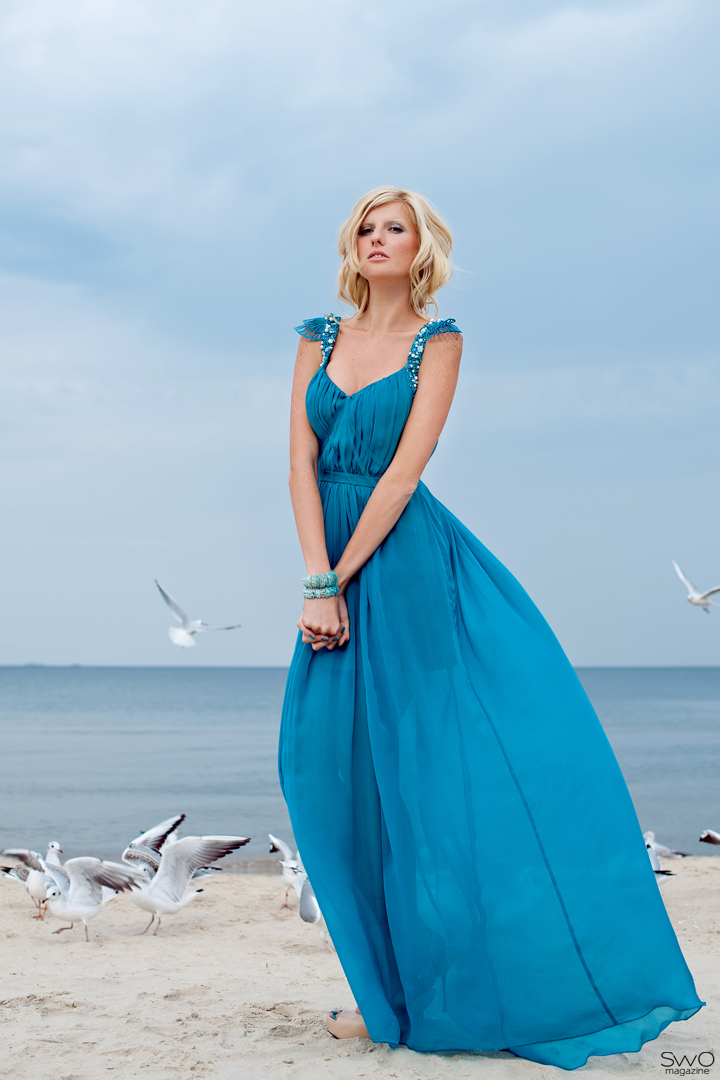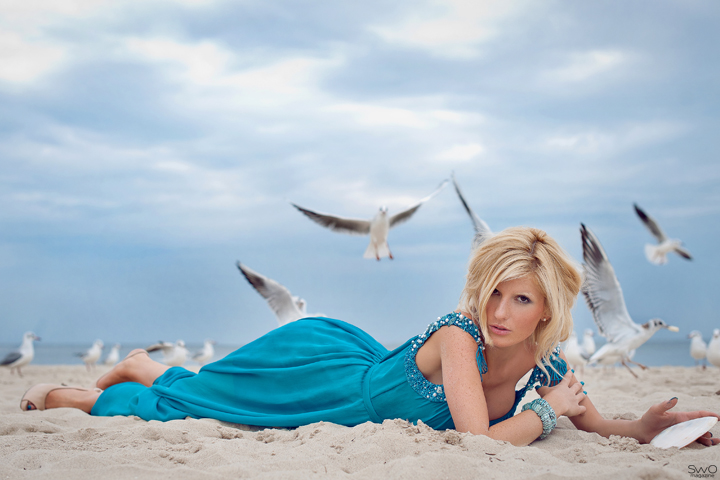 Photographer: Isabel Noack
Model: Cristina Maria Saracut (SMC Modelmanagement Wiesbaden)
Designer: Katrin Eulenstein