In the times of cruel competition where no rules apply to the game of fashion, being young and talented, and not yet famous, might be harder than you think. Therefore, supporting, promoting and investing in new talents is a crucial element that allow them to create and essentially, to survive by doing it. Not only it's an investment, it's a sign that fashion business feels responsibility for the arrival of new generation and its quality of work.
The Woolmark Company plays a major role in doing it by providing the scene of fresh creatives with one of the most prestigious award in fashion industry. At the end of the day, Karl Lagerfeld and Yves Saint Laurent, also recipients of prize in their youth, were once not only talented, but young and in need of recognition too.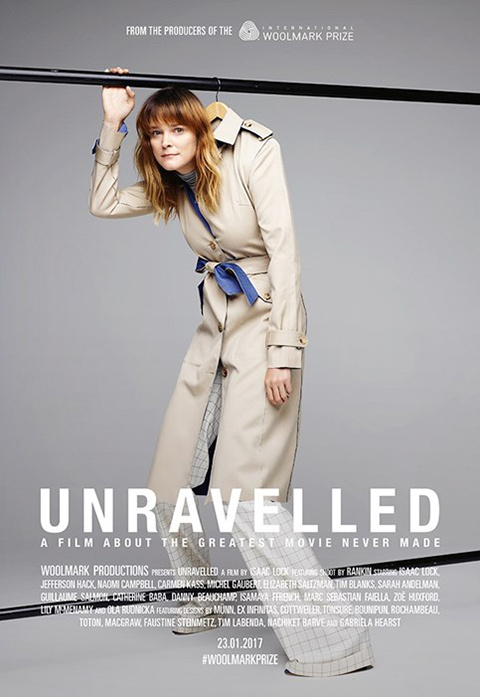 This year, the International Woolmark Prize 2016/2017 had just a little more extra going on than previous ones, for a couple of reasons. First, it was the first time both womenswear and menswear were held together under the same roof. Fashion industry continues to reject gender based collection concept rapidly. More and more designers blend both men's and women's pieces into a single collection, with some even dedicating entire show for both sexes simultaneously. Just have look at Paris fashion week where Paul Smith and Kenzo have recently presented their autumn/winter 2017 shows featuring the entire range for both men and women. The fact, that Woolmark decided to apply the concept, marks a major shift towards formally acclaiming this unified collection approach, on a higher level. Secondly, the event took place at the iconic venue – Palais de Tokyo in Paris, where prize was originally established in 1953 by International Wool Secretariat.
Movie director Isaac Lock was commissioned by The Woolmark Company, to create a campaign and short cinematic film on the upcoming award. "The Unravelled"– the greatest story never told, features Carmen Kass, Jefferson Hack, Tim Blanks and many more. Alongside the film, the series of photographs made by Rankin, showcased the key pieces from collections of participating designers. Playful, youthful and self-celebrating campaign worked as a reminder that even if it's a fashion game, it's a major one.
To be considered for the Woolmark Prize, participating designers were asked to create the pieces showcasing the flexibility of Woolmark's merino wool. More than 75 designers from more than 60 countries were nominated for the Prize. Only two got their hands on the biggest prize, 100 000 Australian dollars intended to support and expand their brands. In addition to that, their collections will be hosted by top retailer names in the industry, including Harvey Nichols. It's not only the competition, it's basically the most fashionable boxing ring in the world.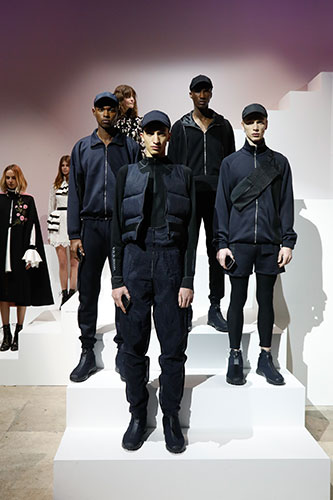 The winners in menswear category were Cottweiller, a conceptual design duo of Ben Cottrell and Matthew Dainty based in London. Even though, the brief on merino wool was given to all participants, and Cottweiller had probably appeared to be the furthest away from such choice of material, they managed it masterfully. Their trademark features including soldier-like futuristic detailing with padding, elastic detachables, cargo motifs, references to sports and high-tech, remained very much present. Jefferson Hack, a part of influential judge panel and a man behind Dazed Media has commented, that their originality illustrated a new dimension in menswear in general. Moreover, Benn McGregor, senior men's buyer at Harvey Nichols, has noted he already had an eye on Cottweiler for Harvey Nichols, even long before competitors for the Prize were announced. From commercial point of view that might mean, that Cottweiler's unique vision of fashion corresponds well to the needs of contemporary buyer. In the rapid flow of design novelty and always changing technology, the question of relevance and brand's potential to sell, play a crucial role.
Designers' ability to combine technology, design, innovation and such particular material, all in one collection, suggested that they already are ahead of their own time. The future of fashion, for which Cottweiler belongs, looks eclectic and versatile, where classical textiles goes hand in hand with functionality.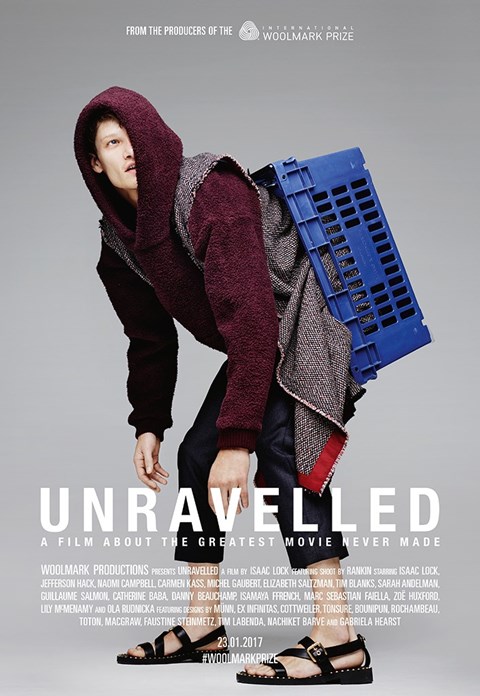 New York-based designer Gabriela Hearst was awarded with the prize in womenswear, while her collection felt very much closer to home in terms of crafting the wool fiber. Hearst was born in Uruguay where she grew up in a farm surrounded by sheep running wild. Her trademark belief in tradition and timeless quality was highly influenced by her personal background, and that clearly made her stand out from the rest crowd of participants. Effortless collection was combined of trench coats, classical silhouettes, knitwear teamed up with bomber jackets and cycling trousers. Designer has made herself clear that she considers herself to be a part of wool ambassadors in fashion world, as she knows the potential of yarn from inside out. Gabriela was also praised by womenswear judge panel member Victoria Beckham, for her creativity and smart ways of getting around the design.
The fresh alumni of 2016/2017 Woolmark International Prize, Cottweiler and Gabriela Hearst has just joined the club of what's supposed to become future fashion masterminds. The question remains, how they are going to maximize both financial and strategical gains and what steps they will be taking next. We will keep our eyes wide on them.