CONTINUUM is a multidisciplinary live space installation at Milan Design Week 2023. The CONTINUUM showroom presents the distinctive work of 5 Ukrainian visionaries: DZHUS, FAINA, SOLOMIA RCS, DINARA KASKO, ARBORETUM. The project is missioned to communicate a unique synthesis of design, fashion, craft, music, culinary, and perfumery via an interactive showcase at an atmospheric location. The CONTINUUM showcase became possible due to the support of the United States Agency for International Development (USAID) under the Competitive Economy Program in Ukraine.
Named "TRANSIT", DZHUS performance at CONTINUUM is an unparalleled, mesmerising experience, as designer Irina Dzhus herself shows a radical metamorphosis of multipurpose wardrobe items in front of the audience. Music by EYIBRA. Ethical footwear is provided by House Martin.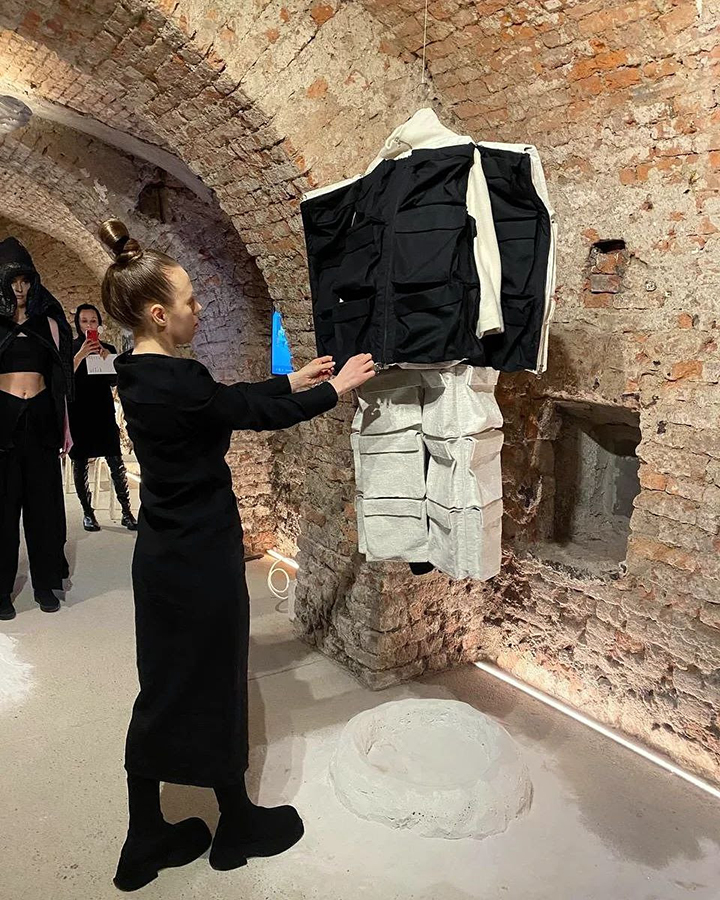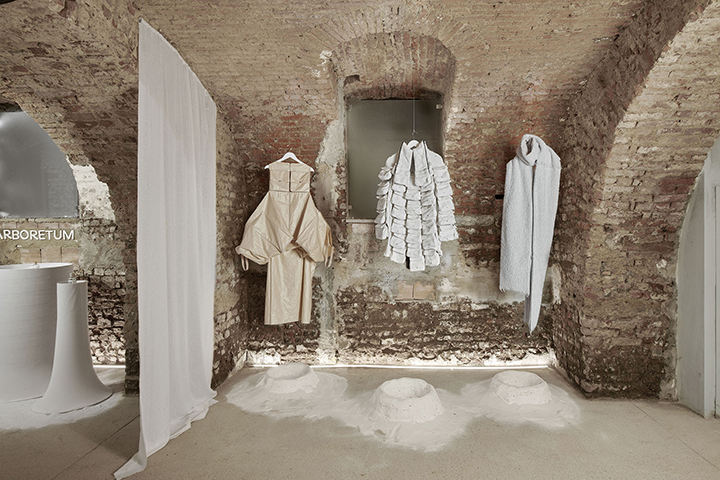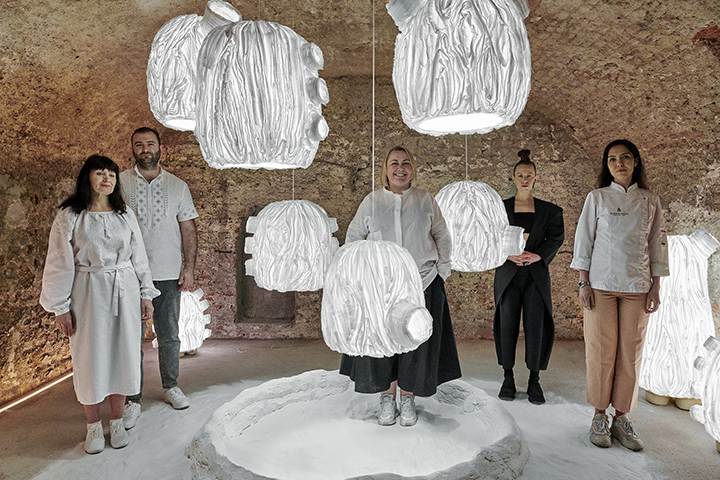 DZHUS AW23 collection of complex-cut multifunction pieces is designed to serve diverse purposes, weather conditions and dress codes. Transformability of the looks pays tribute to the drastic changes all Ukrainians have faced in the circumstances they could not affect. Having survived, they gained strength and became more future-oriented. The AW23 line consists of architectonic silhouettes which are surprisingly flexible when it comes to wearability: trousers turn into dresses and jackets, coats become jumpsuits, sleeves are modified into hoods and vests. Many of the garments transform into bags, hats, and even jewellery.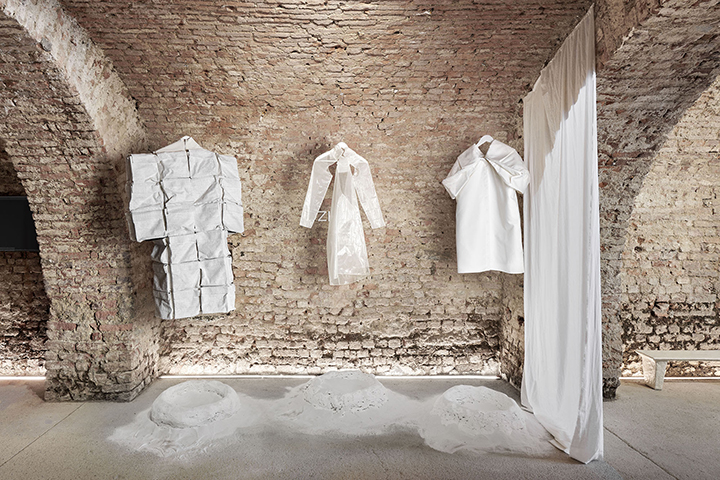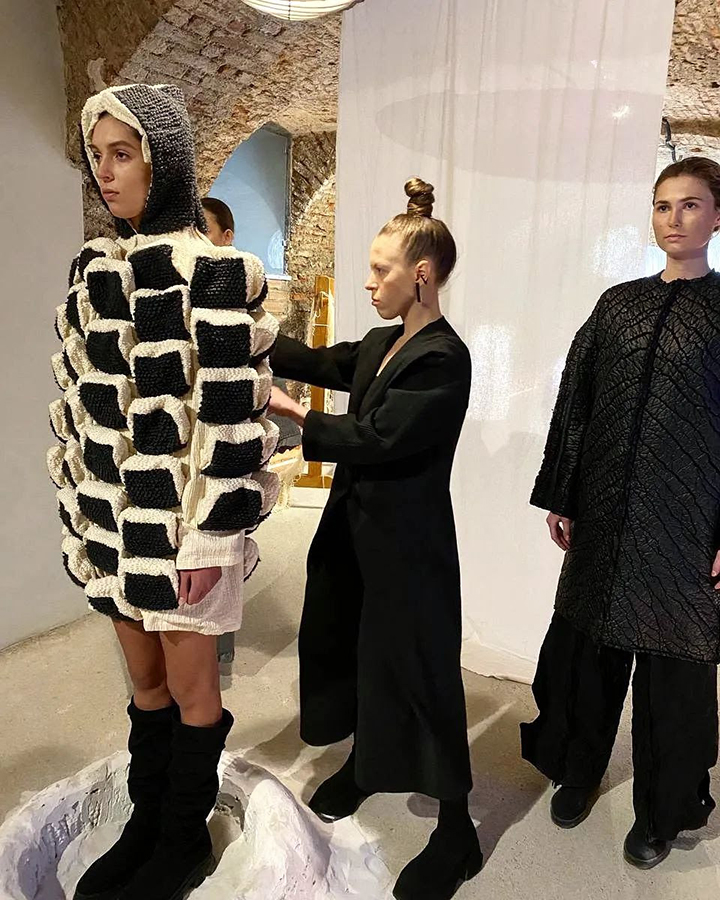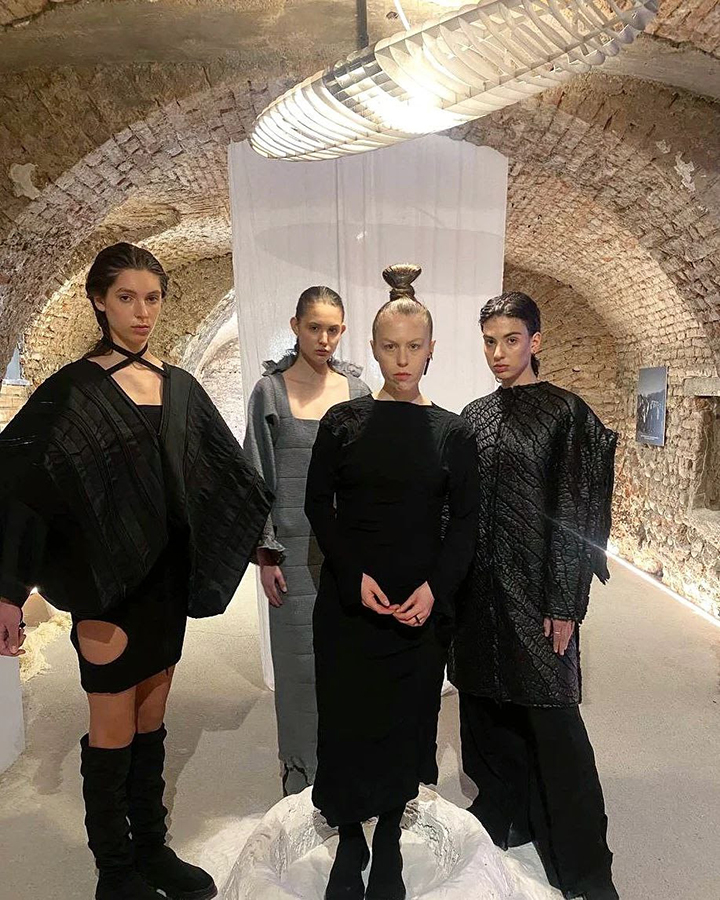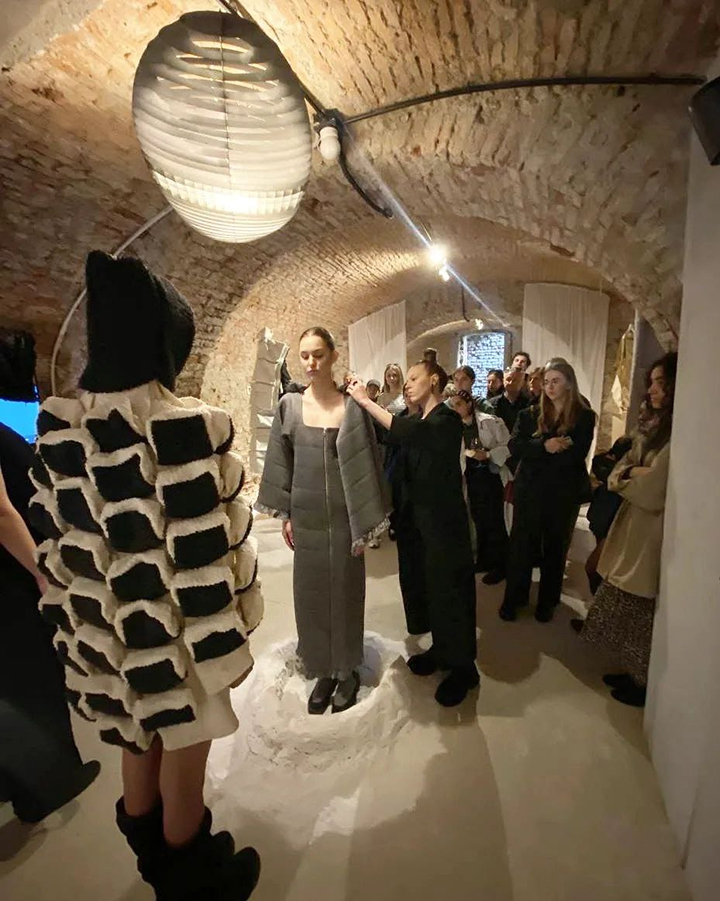 Many of the designs are conceived around pockets and bags, as an allegory for the evacuation process millions of Ukrainians went through, having taken only the belongings they could carry – often symbolic things instead of practical stuff. Some of the outfits offer a transformation from an exaggeratedly utilitarian unisex silhouette into a fragile feminine look and vice versa. That is an allusion to the inevitable change of a personality under the influence of force majeure circumstances, often demanding heart-breaking decisions. The key piece of the collection is a bulletproof-vest-inspired overall turning into a colossal coat with a sheer hood, referring to an angel-protector of the unbreakable nation.