Zsofia Kollar is a Hungarian material and conceptual designer based in Amsterdam, The Netherlands. Experimenting with materials is an important part of Zsofia's works, she grounds her production on conceptual base as much as on the experiments: "I tend to place some humour in my works, I believe design is something playful, where we have to dare and surprise ourselves and also our surroundings."
The artist says that she feels inspired by anything that surrounds her "It can be a piece of hair found on a bus seat or some historical events, forgotten traditions or just a found material itself". Zsofia's projects often start with an extensive research, starting with one point of view and stretching the horizon with the most diverse discoveries – "I see my projects as journeys to the unknown, in the beginning. I never know where I will end. "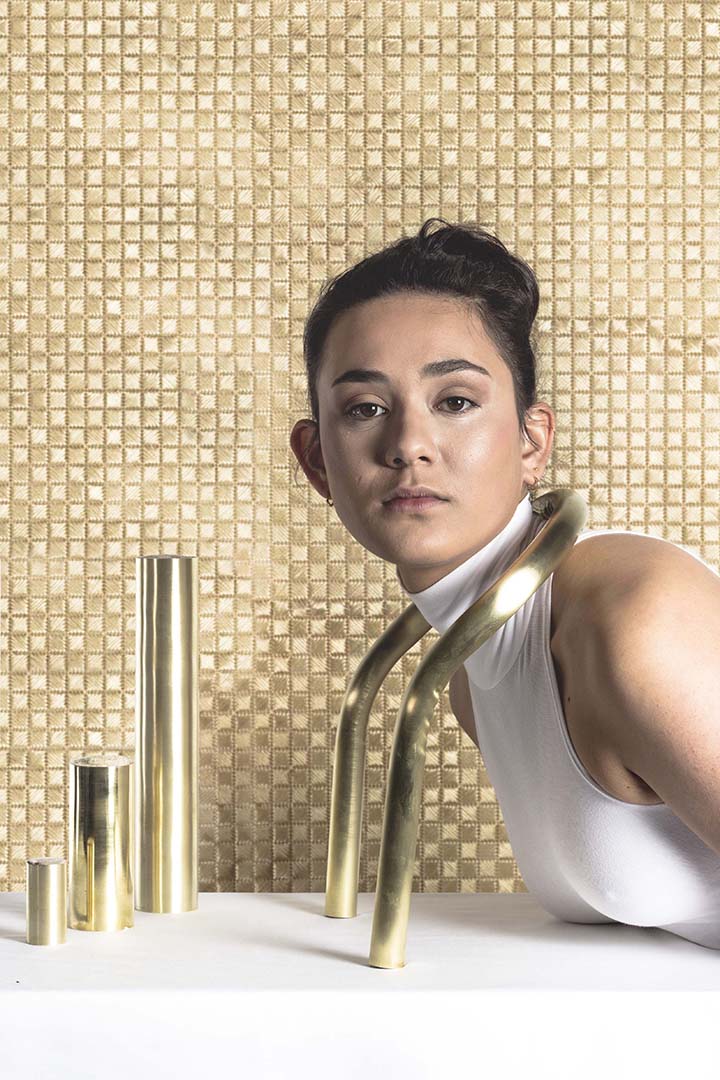 Hungarian designer used human hair to create a series of scented objects and called it "Human Hair Transformation".
The project started off by researching rituals and by digging deep into the topic of a strong presence of hair in different cultures and traditions. The designer says that she was more fascinated by the material itself than creating some modern ritual accessories to hair. "We are all connected to human hair, it gives us character, a personality, we use more care products for our own hair than to anything else," states Zsofia and adds "I hope I can change the perception of people how they perceive human hair cut from somebody's head. We waste tons of human hair every day, why not recycle it to something useful and beautiful?"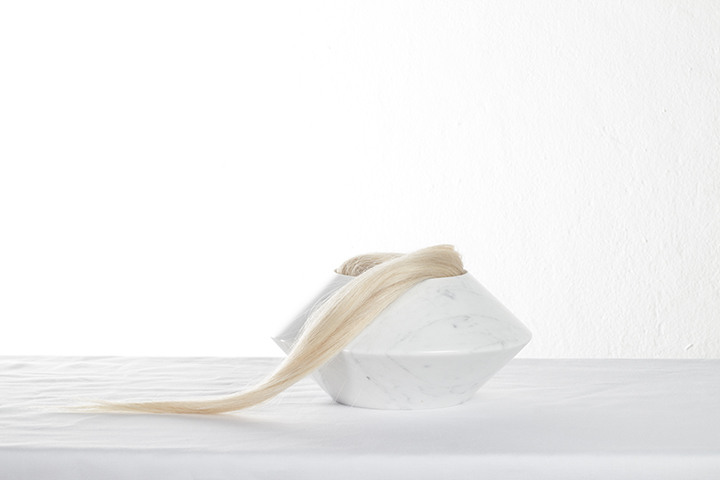 Zsofia Kollar is a designer that always tries to remain sustainable, recycle materials and avoid chemicals – "hair is one of the materials that really interests me. I often come back to materials that are forgotten from our everyday use and try to reinterpret them".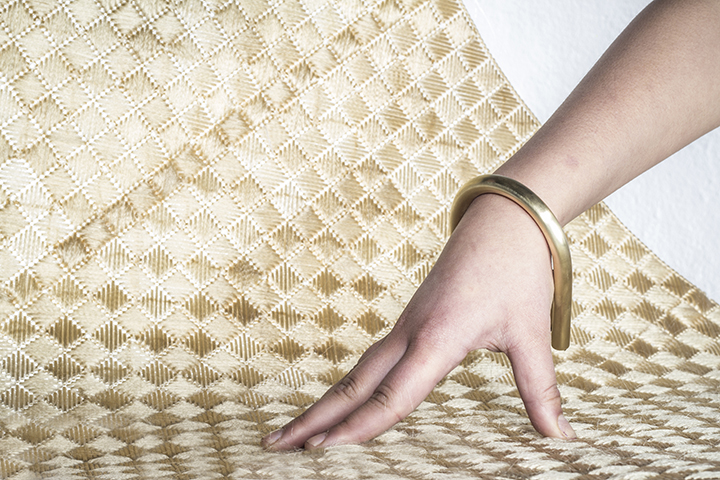 Zsofia believes that most of the people don't see hair as a material to create products from it: "I wanted to show that it is a beautiful material with a wide range of qualities that we can create products out of". As the designer says she is sending the message that everything can be a valuable material to us and "we, humans, can be a source of a material as well ".