Coco & Eve, an award-winning, hair, skin and body care company is expanding its availability at Ulta Beauty. Beginning February 26th, the Sunny Honey tan collection will be launching at select Ulta Beauty stores nationwide, making it the first brick-and-mortar partnership for the brand. Since its debut in 2018, Coco & Eve products have been exclusively sold online, and now, the expansion to stores brings greater access and discovery.
"We are delighted to bring our Sunny Honey range to Ulta Beauty stores," says Emily Hamilton, Co-Founder of Coco & Eve. "This is our first brick-and-mortar presence in the U.S., and we couldn't think of a better partner. Not only is retail expansion an ambitious goal for the brand, but product innovation is also key. This line has been well received since its launch. The infusion of skincare ingredients in sunless at-home tanning products have proven to be a staple year-round."
The six-piece collection is a current guest favourite and will be available in 452 Ulta Beauty stores in key markets such as New York, Los Angeles, and Chicago.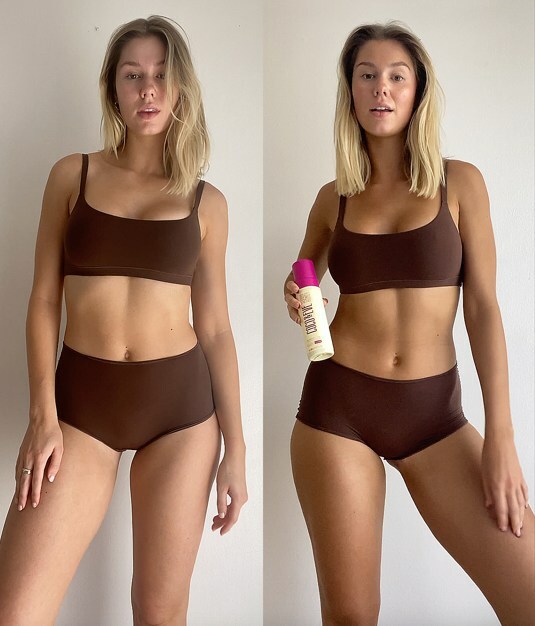 The Coco & Eve community loves the Sunny Honey range. In 2020, one Sunny Honey product was sold every 20 seconds. The Sunny Honey collection is anchored by the cult-favourite Bronzing Foam, a first-of-its-kind product utilizing Cellushape technology, which contains antioxidants to smooth skin, fight cellulite, and blur pigmentation. This was followed by the launch of the Bronzing Face Drops, offering a glow with 100% natural DHA while boosting the skin with hydration through nourishing ingredients such as dragonfruit and hyaluronic acid, and most recently introduced was the Antioxidant Face Tanning Micromist, a self-tanner for skincare lovers. The micro mist technology allows for a fast-absorbing, lightweight application for a streak-free glow.
The collection is vegan, cruelty-free, and does not contain parabens, silicone, phthalates, or sulfates.