Citroën built quite a few edgy vehicles in the past, but none of them was as memorable as the Karin, a pyramid-shaped car that debuted at the Paris Motor Show ​​I​​n 1980. The Karin was a mix of standard design features and futuristic lines​ ​– a visual masterpiece you could imagine only in Sci-Fi movies.
The final concept was no bold vision of the future at that time​ – rather a rushed idea. With the 1980 Paris Motor show approaching and no new production model to unveil that year, Citroën needed something quick, and attention-grabbing for the French public on its home turf. Citroën designer Trevor Fiore – who followed Robert Opron as the head of Citroën Design for a short time – was given the go-ahead to build a display model, it didn't even have to be driveable.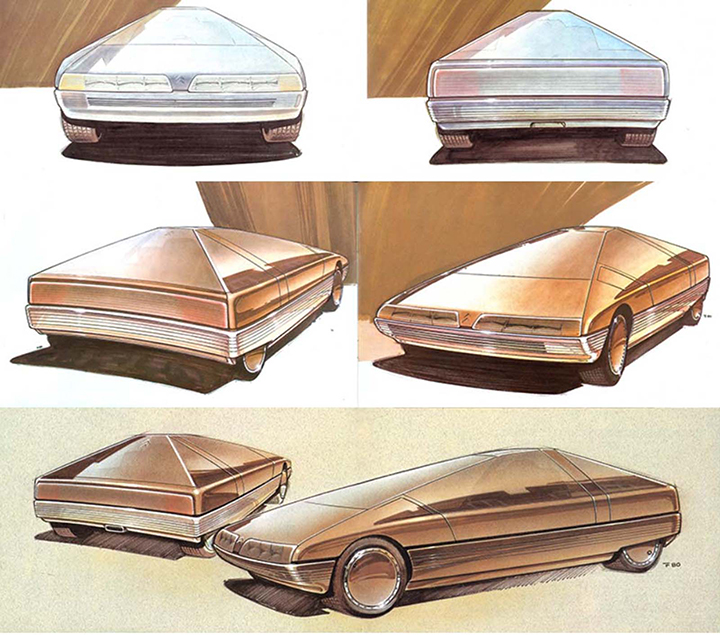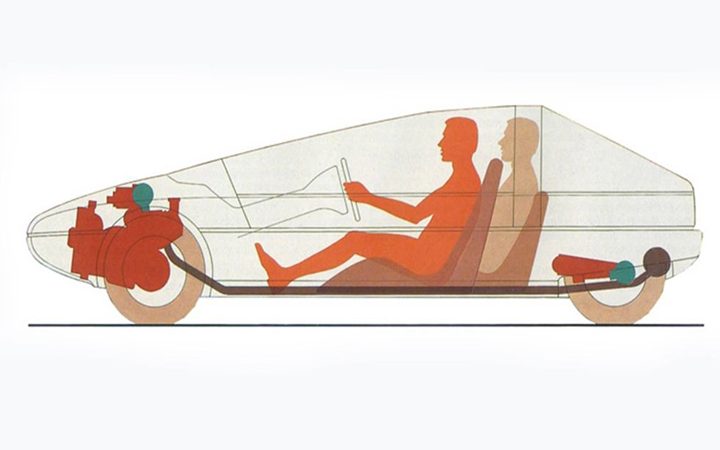 The result was the trapezoidal Karin — a unique and quite comfortable three-seater with the driver being seated centrally and ahead of the two passengers. At that time Citroën Karin didn't make any sense, it was more like a vision for the future. But the crowd was speechless and it was an instant hit, as few had seen a pyramid-on-wheels before.
The Citroën Karin exterior incorporated flush glass panels, faired rear wheels, and butterfly doors. The roof of the Karin was only the size of an A3 sheet of paper due to its truncated pyramid shape. It was literally a pyramid on wheels with by far the smallest roof in existence on a car.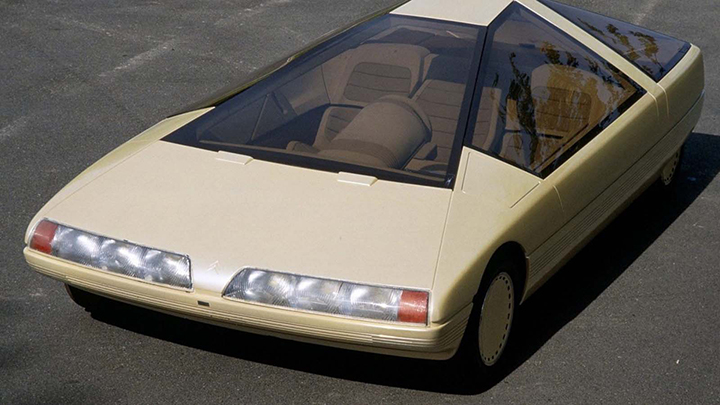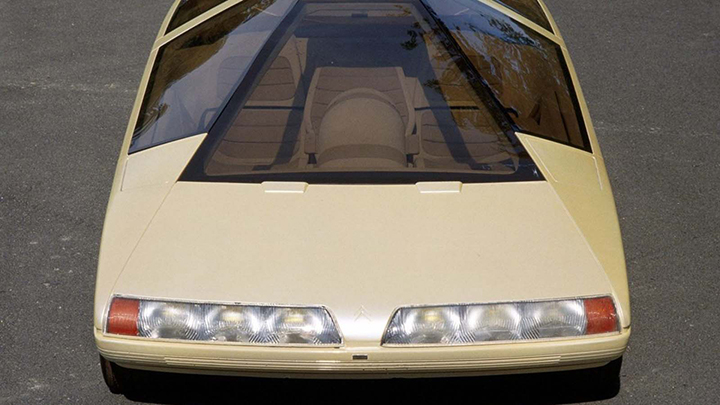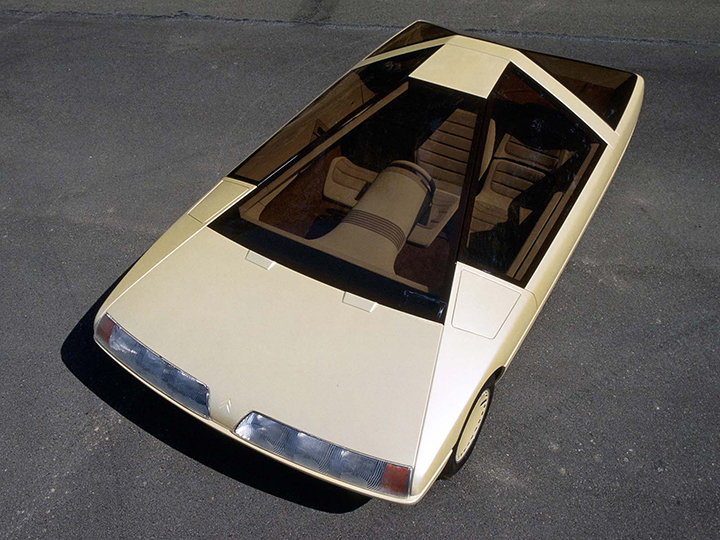 One of Karin's most noticeable interior features was a weirdly shaped steering wheel loaded left and right with buttons, and an actual phone dialler​ ​on the steering wheel! There were a lot more buttons hidden near the door sills as well. And it was carpeted with the finest materials to bring forth the importance of luxury and comfort. Also among its features were a 4-cylinder engine, front-wheel drive, and a hydropneumatic suspension like the Citroën DS.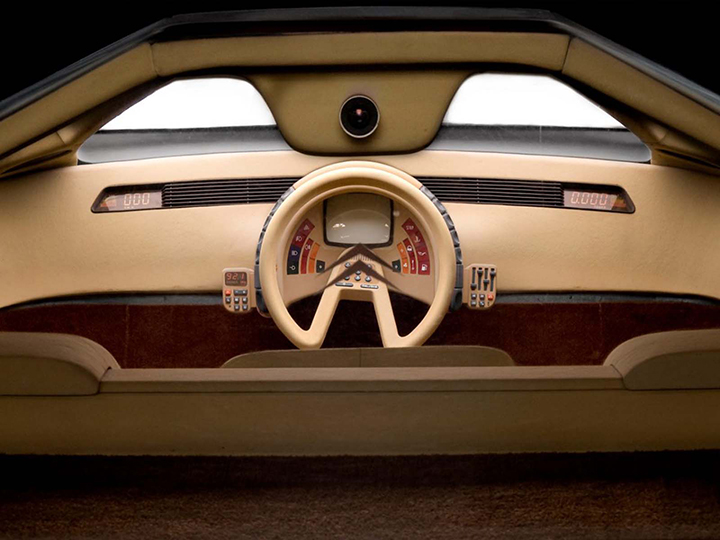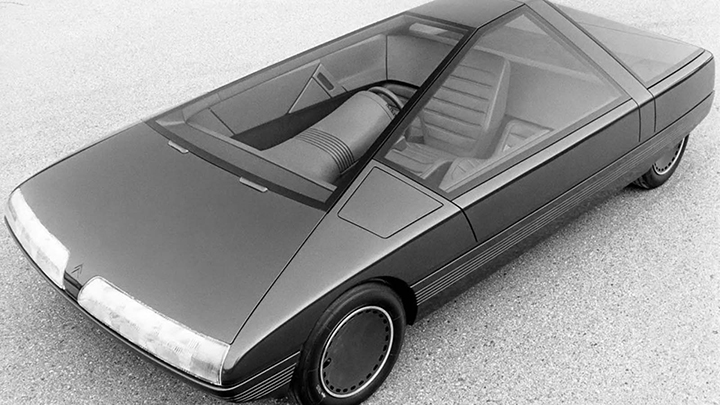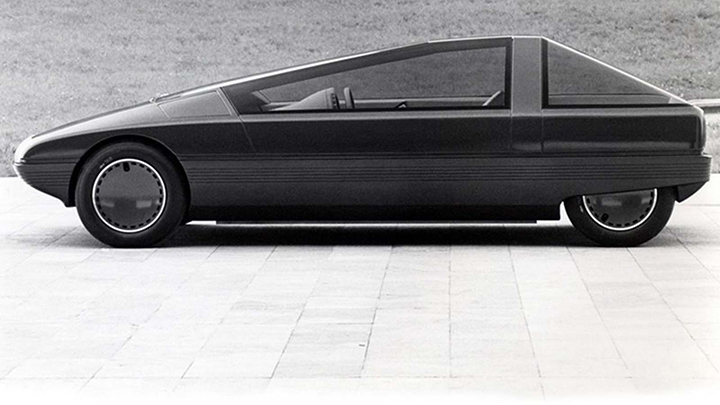 Citroën Karin was built by Italian coachbuilder Coggiola and designed by Trevor Fiore, a British-born designer who was born Trevor Frost but took up his Italian mother's surname while working for Milan studio Fissore in the Sixties. During his career he worked on several low-key designs for the likes of TVR and Jaguar and eventually joined Citroen in 1980, producing the Karin and Xenia concept cars.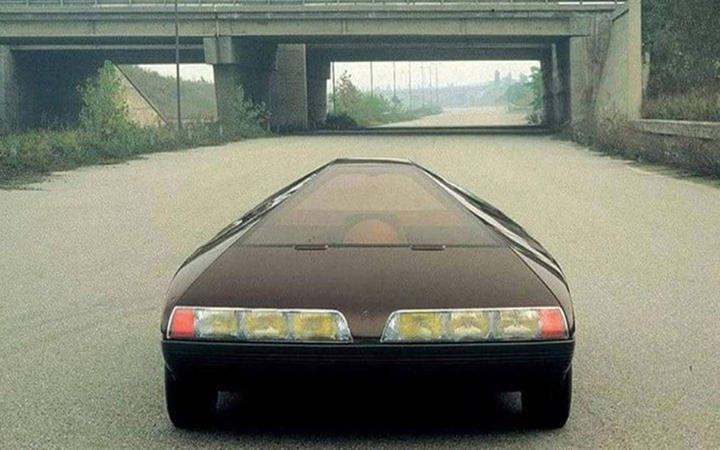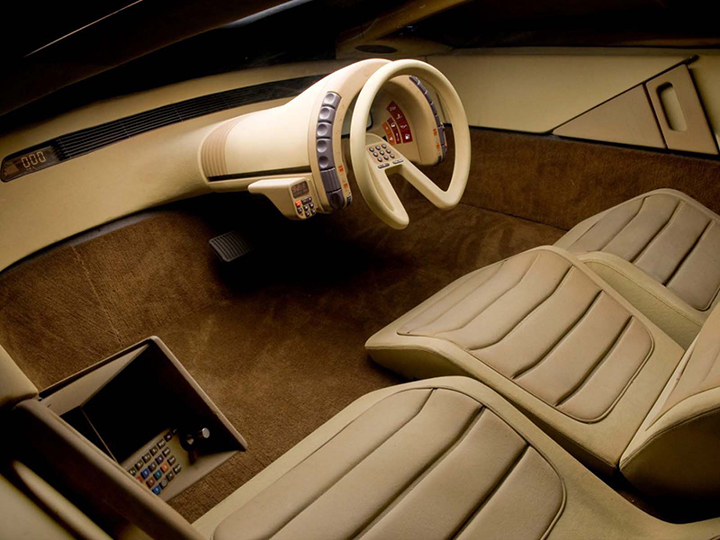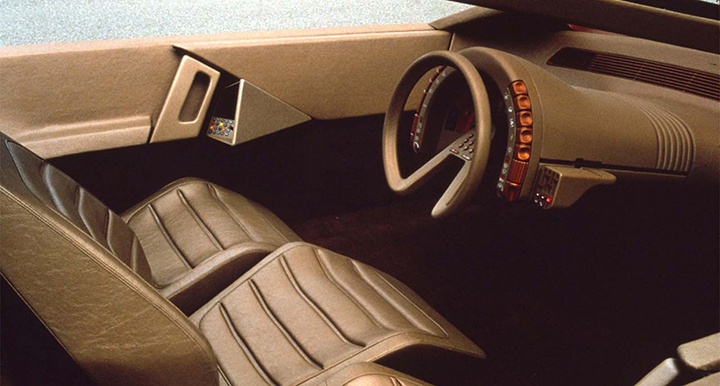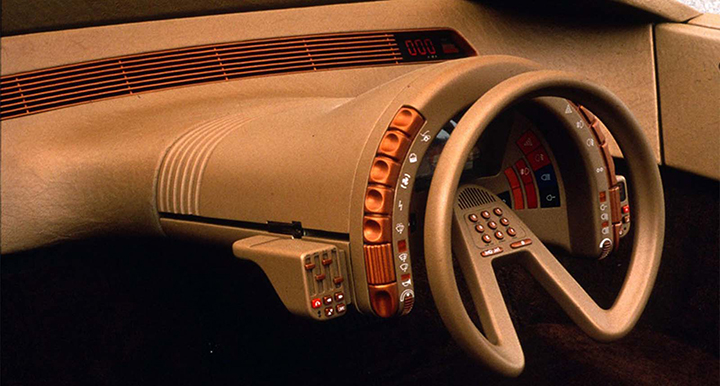 You might be interested, what happened to Karin and Trevor? Well, Trevor left Citroen in 1990 and was never really heard from again, and Karin currently resides in Conservatoire Citroen, where the company stores nearly 300 cars built over 100 years.
P.S. The 1980 ​​Citroen Karin and the Tesla Cybertruck might as well be distant cousins!​