Shot in New York City by American photographer Cass Bird, the vibrant new campaign of Calvin Klein Watches + Jewelry revolves around the concept of "Life in the now" and highlights the immediacy of time and the richness of relationships. Authentic stories, positive emotions, and spontaneity are at the heart of the campaign, providing a reflection of the lives that we live today.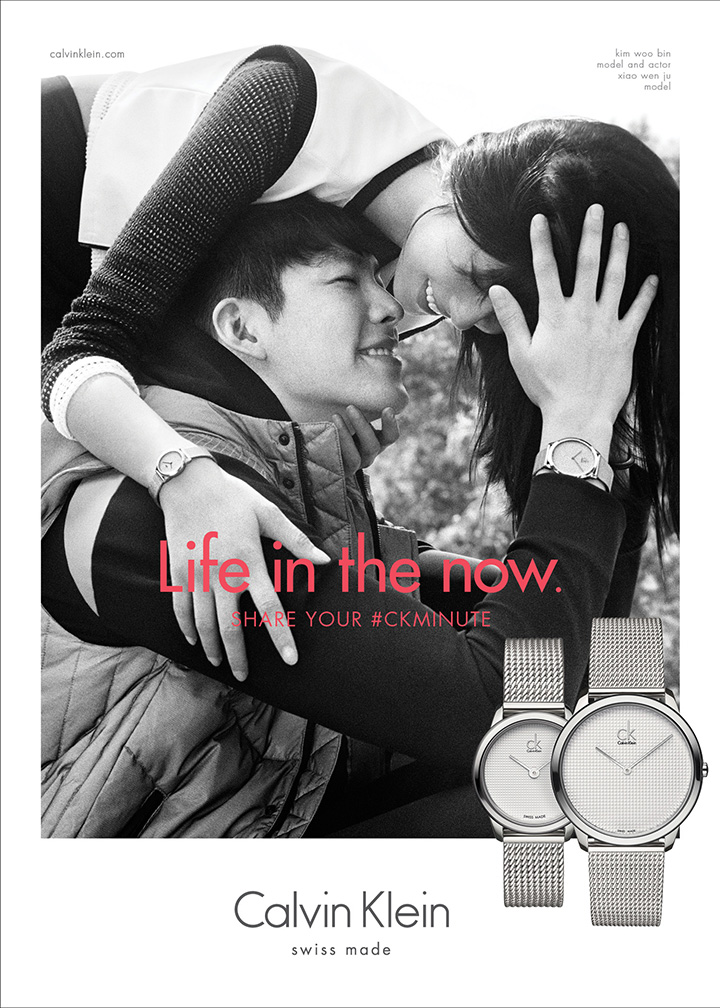 The new campaign, which was produced under the creative direction of Calvin Klein's in-house global marketing and advertising agency, features a series of modern and dynamic couples. Actress Lisa Bonet is featured alongside her daughter, musician and actress Zoë Kravitz. American actor Will Peltz appears with his girlfriend, model Kenya Kinski, while model couple John Hein and Tilda Lindstam are portrayed together. Finally, for the second year in a row, the campaign features Korean model and actor Kim Woo Bin accompanied this year with his friend, Chinese model and street style star Xiao Wen Ju.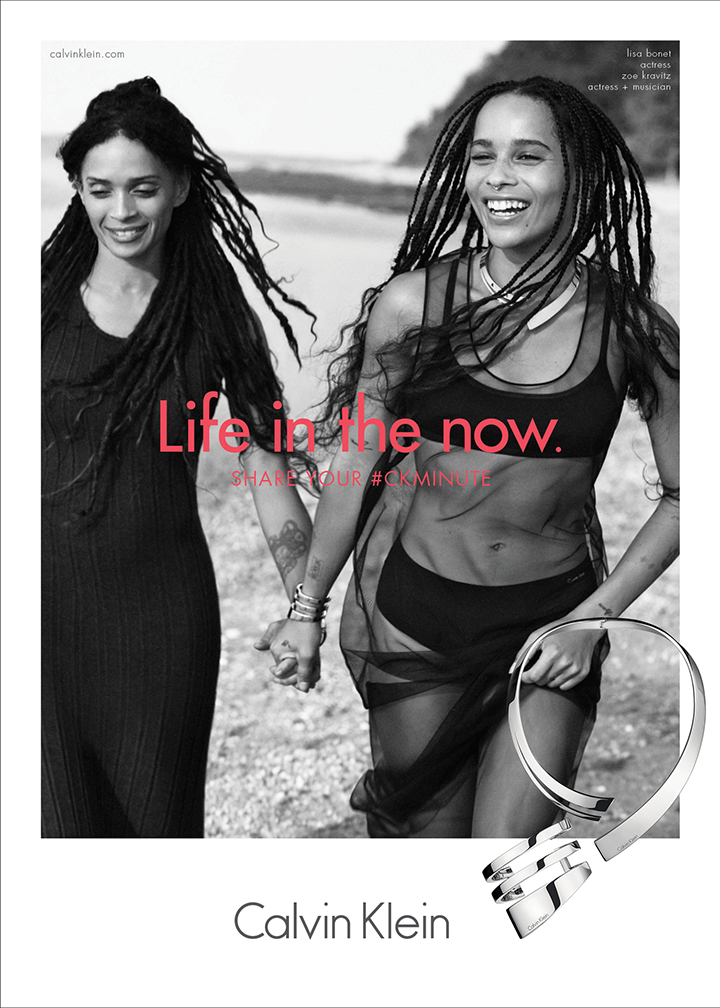 The new Calvin Klein Watches + Jewelry campaign continues the #ckminute global digital campaign for the brand, which launched last year. For 2016, the social media initiative evolves in both scale and messaging through the tagline, "Life in the now. SHARE YOUR #CKMINUTE", encouraging users to capture and share personal, spontaneous, meaningful moments in connection with their Calvin Klein Watches + Jewelry pieces. The program kicks off with key influencers worldwide.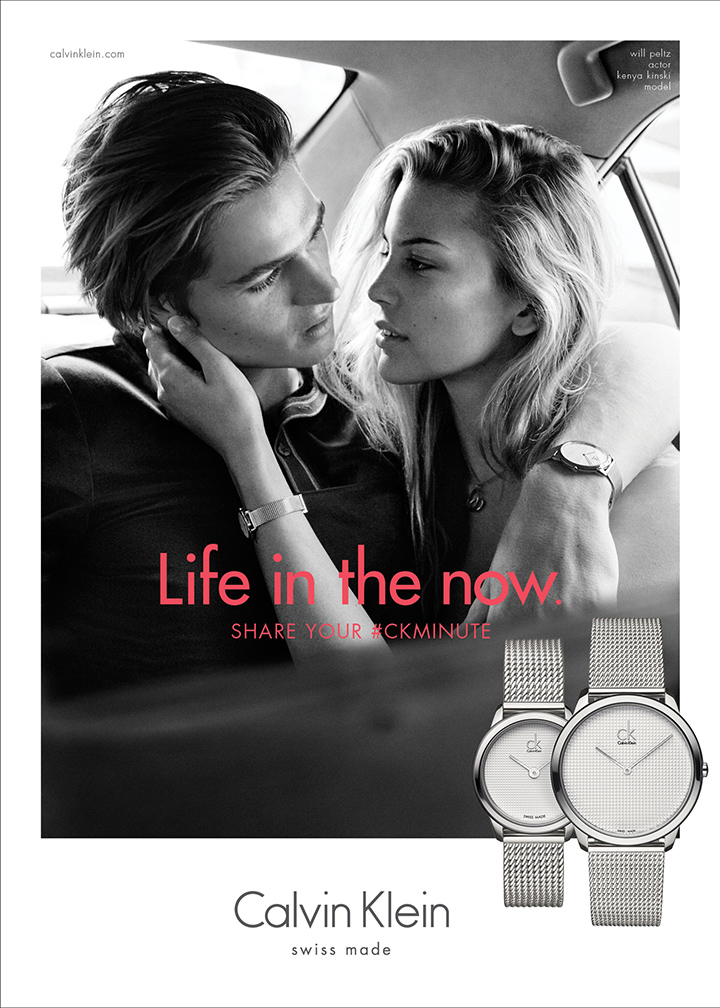 The concepts of modernity, purity and neo-minimalism reign supreme amongst the 2016 Calvin Klein Watches + Jewelry offerings, setting a progressive return to natural and basic shapes and reflecting the brand's most intrinsic values. Highlights include the bold and graphic Calvin Klein class watch for her and the vibrant and compact Calvin Klein step unisex style. The visuals also showcase the smooth and streamlined Calvin Klein beyond jewelry offering for an utterly contemporary look.