The Fall 2018 CALVIN KLEIN 205W39NYC global advertising campaign suggests a new dawn is on the horizon. This season explores the familiar American landscape through an otherworldly lens, challenging the perception of the real and the imagined.
"The Fall 2018 collection is an allegory for a meeting of old worlds and new worlds, relating to the discovery of America, the 1960s Space Race, and the twenty-first century information age. Reflecting the notion of democracy, there is no cultural hierarchy: the mixes emancipate clothing and references from their meanings, from their own narratives, and collage them to discover something different – a different dream." — Raf Simons, Chief Creative Officer, CALVIN KLEIN.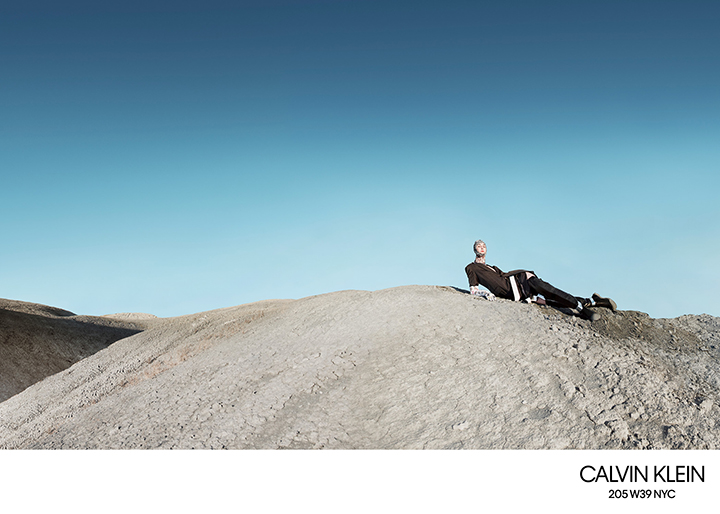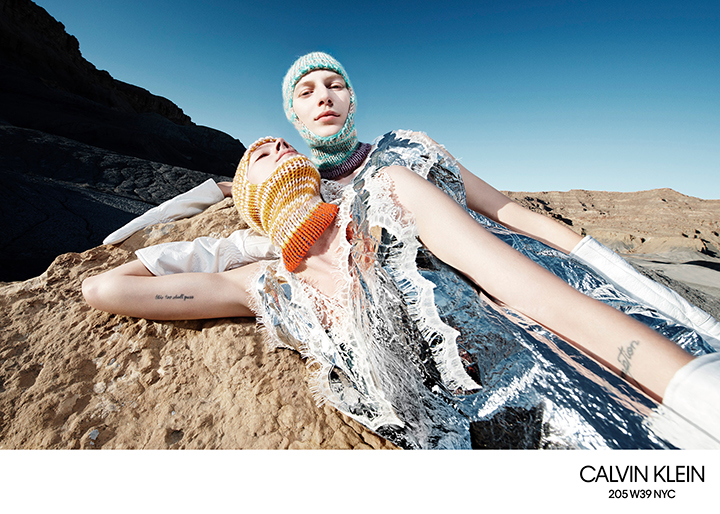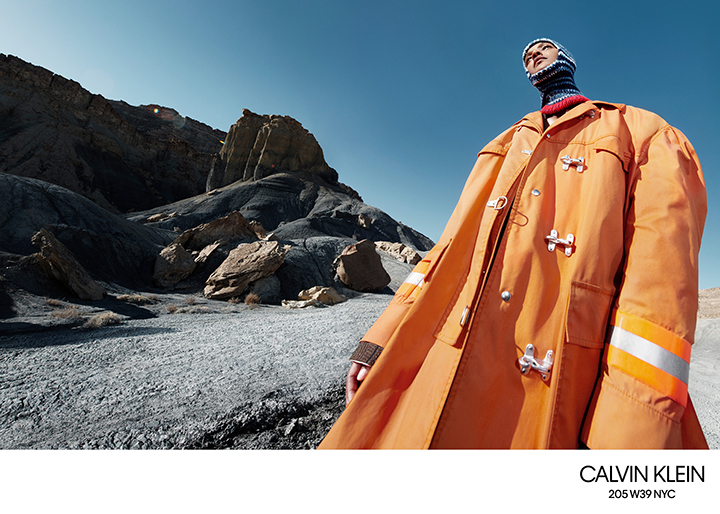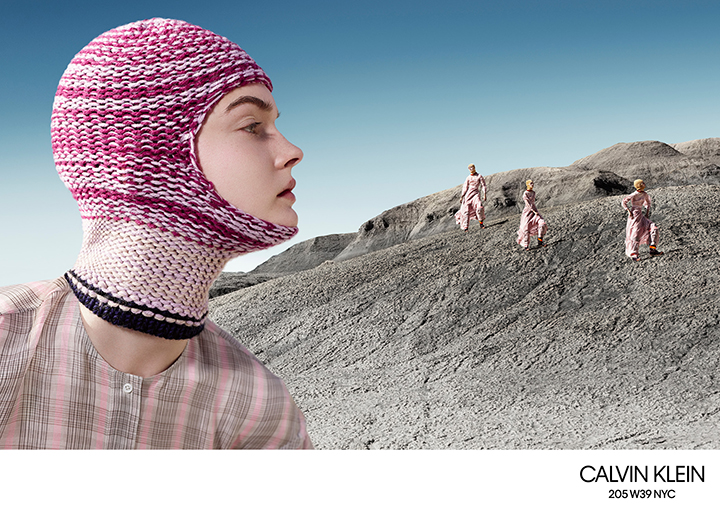 In a series of images lensed by Willy Vanderperre, a play of scale presents a juxtaposition between the product and the isolated Utah landscape, evoking a nostalgic yet otherworldly feeling. A sense of calm and hope are also present, capturing the ever-present theme of American youth. Conceived in partnership with Lloyd & Co., the campaign features talents Lulu Tenney, Julia Nobis, Freja Beha, Liya Kebede, Erin O'Connor, Fernando Albaladejo, and Luca Lemaire, as styled by Olivier Rizzo.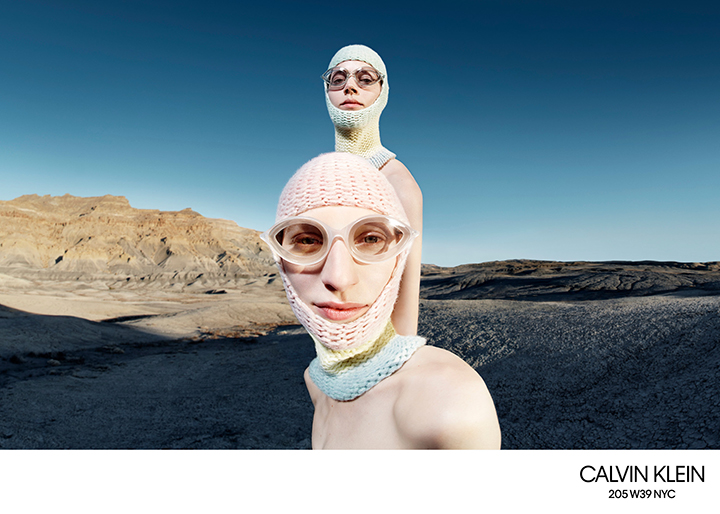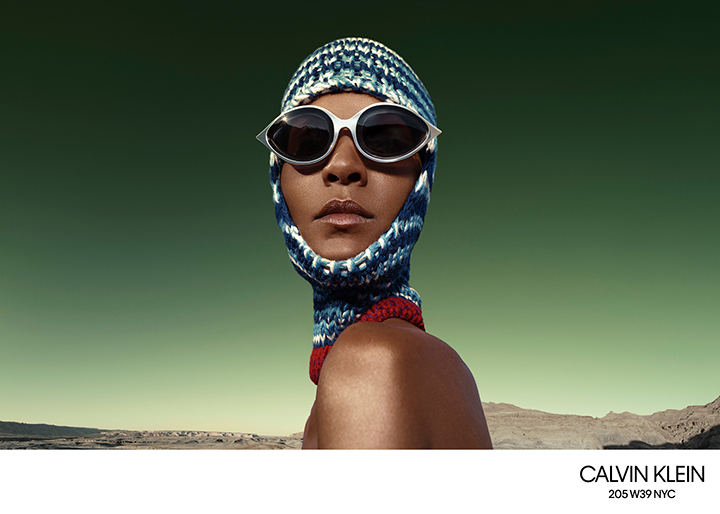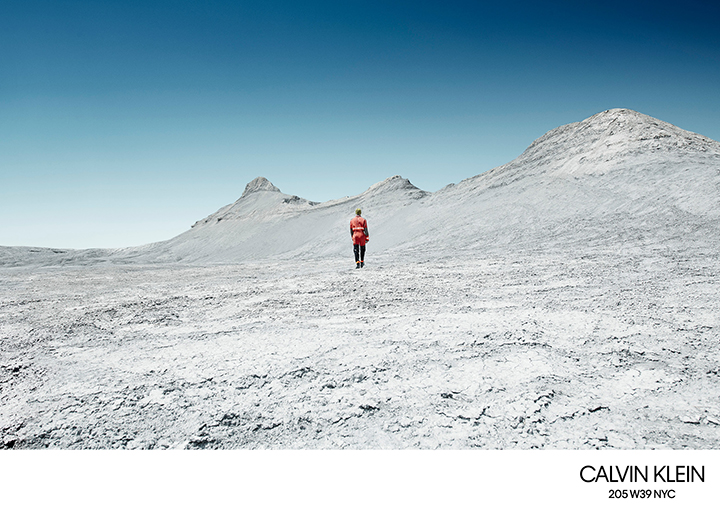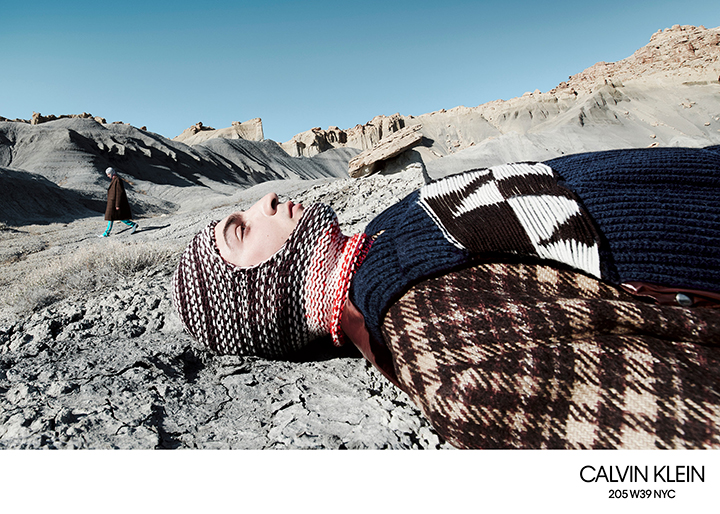 The multi-media advertising campaign will be featured globally across print, digital, social and high impact outdoor locations.  To complement the campaign storytelling, extended digital content will also be featured across social platforms throughout the fall season.