Niche perfume house Art de Parfum unveils a new, seventh fragrance, Le Joker. Sensing the time was right for a scent which is both avant-garde and courageous, this highly characterful scent is one of the brand's most evocative and provocative yet.
In numerology, the number seven is symbolic of wisdom and knowledge that reality is often hidden behind an illusion or behind a mask. Lithuanian creator Ruta Degutyte was in part inspired by this, and by the universal and thought-provoking themes raised by the uneasy conflicts of dual personality and divisive temperament, often portrayed by jesters and masked characters from the world of film, literature and theatre. She was also influenced by the zeitgeist, the spirit of 2020, where humanity paused to address global issues. With this fragrance, Ruta knew she instantly wanted to create something unique that highlights the part we each have to play, individually and collectively, on the world stage.
The arresting illustration featured on both the bottle and the box echoes this sentiment. Since the ancient Greeks brought tragedy to the stage, the theatre has held up a mirror to society and the personalities within it. The masks of comedy and tragedy serve to show us two extremes of human emotion and psyche; the comedy mask shows us the foolish side of human nature, while the tragedy mask reveals dark emotions, such as fear, sadness and loss. In the same way, fragrance creates a mood, an alter-ego, or triggers an emotional response for each one of us. For her new perfume, therefore, Ruta felt it was time to expand the topical and inspirational boundaries of Art de Parfum as a brand and as a creative concept.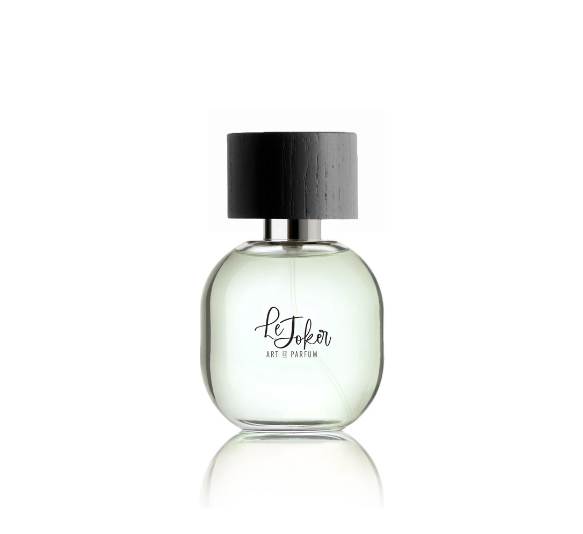 Evoking the ethos of the brand name itself, through the medium of the arts; whether theatre, literature, film, music, art itself and even perfume, Ruta passionately believes that artistic expression in all its forms creates a space to effect social change. Le Joker aims to awaken different emotions in different people; inviting the wearer to be more daring, more evocative and not afraid to make a statement or challenge the status quo.
This idea has been expertly shaped by Art de Parfum's French perfumiers in this standout perfume with its unusual, unexpected pairings, and intriguing ingredients which play with contrasts; light and shadow, moody, mysterious, dangerous. Le Joker is a fascinating woody fragrance, intertwining fruity spicy notes with powdery notes of makeup, smoky cigarette facets and salty ambergris. The overall character of the scent plays with contradictions yet creates a magnificent whole. Playful yet dark, the use of sparkling Timur pepper, which is still rare in perfumery, shines in this creation revealing spicy and tropical accents. The Timur offers a sparkling lemony effect on the top with nuances of passion fruit.
Art de Parfum's Le Joker is available at www.artdeparfum.com and from selected retailers around the globe. The fragrance is priced at £114 RRP for 50mls. For the first time, Le Joker also is available in Art de Parfum's new 10ml travel size, priced £30.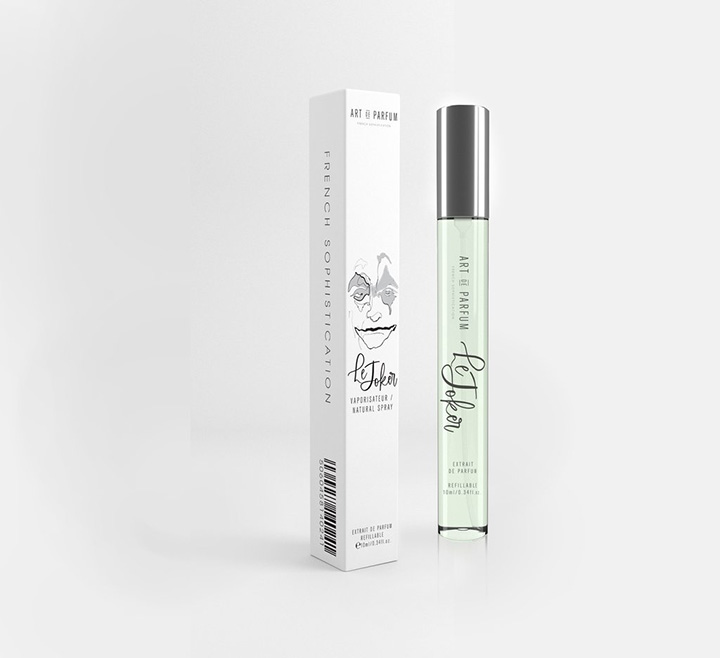 Top Notes: Timur pepper, Black pepper
Heart Notes: Nutmeg, Powdery, Marine
Base Notes: Patchouli, Cypriol, Musc, Animalic, Moss, Ambroxan
Olfactory family: Woody Powdery or Woody Spicy
Artwork: Andrius Kirvela