Head down with eyes focused, fingers swiping through the screen of a smartphone. This has become a familiar sight within our generation.
Smartphones have transformed into our wallets, allowing online shopping and e-payment to be so convenient that it's now something that we do unconsciously. The moment you click on the checkout button, you have automatically become a part of the modern consumer culture. With the help of the thriving courier industry in China, the purchasing experience is smoother than ever.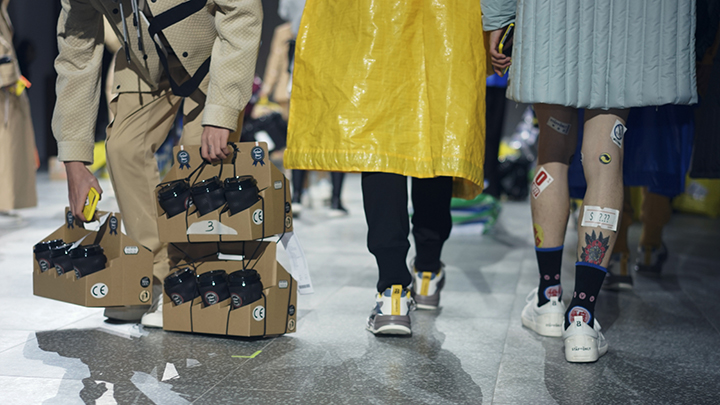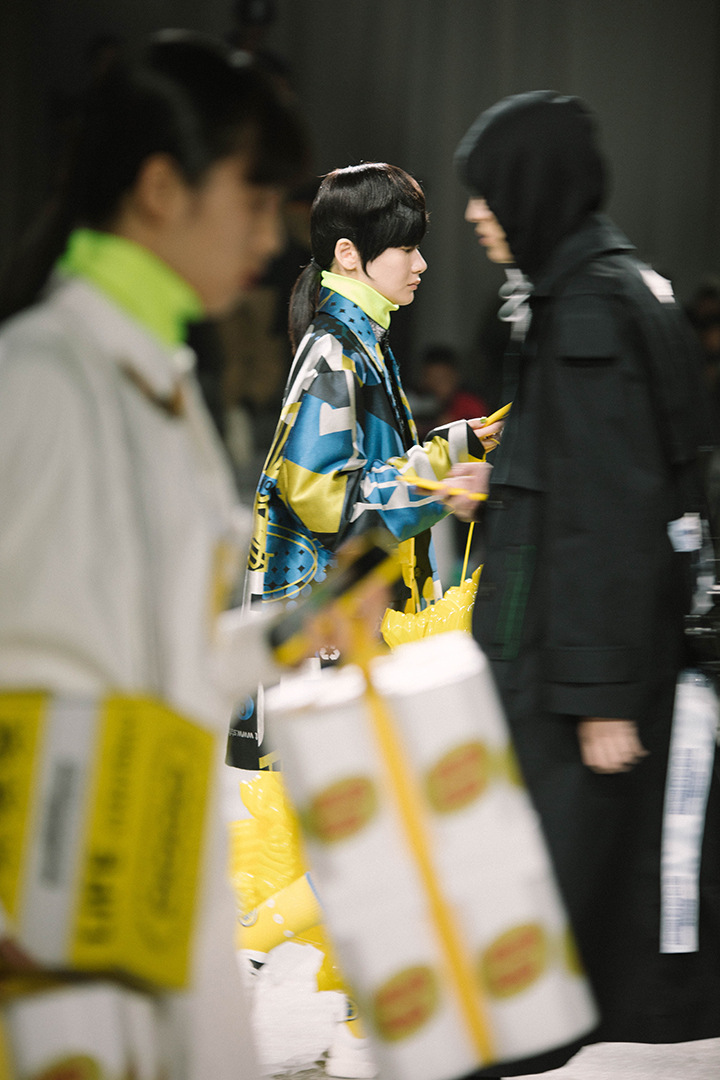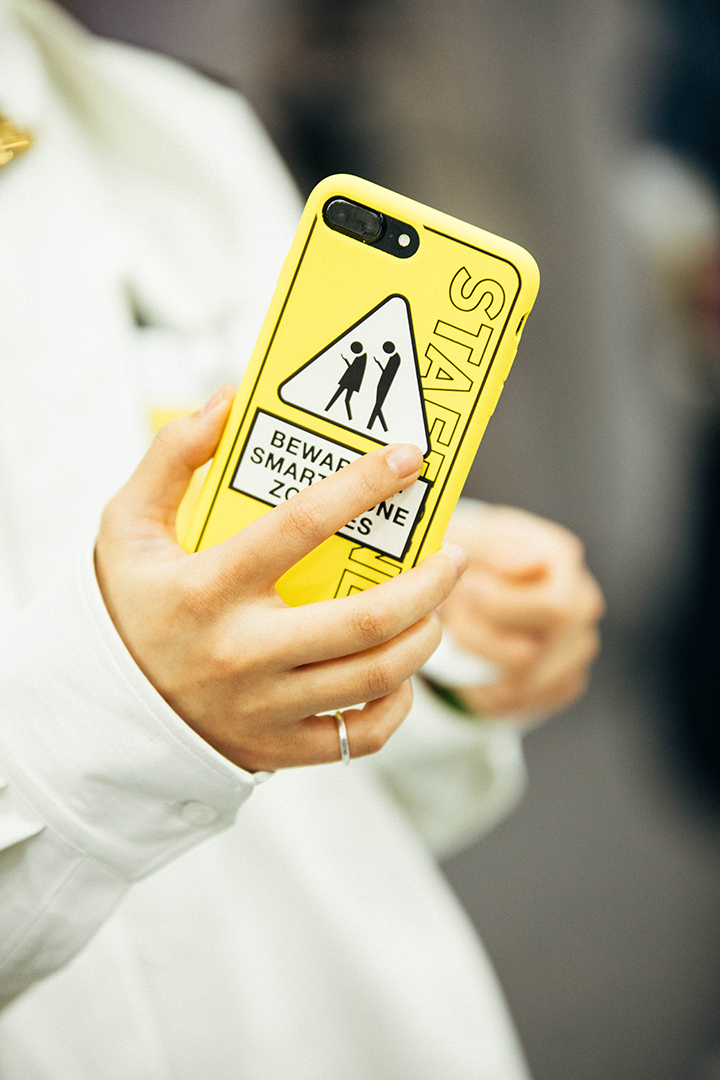 We no longer define communities by their generations but by their spending habits, examining what they buy as the differentiation tool between individuals. This has impacted friendships, relationships and the communication tools used by the generation. In some cases, judging people on their purchase history before meeting them has become the norm – this is the concept that served as the starting point for this collection.
Within the STAFFONLY AW19 collection, a montage of different situations related to consumption has been recreated. It reflects the reality of what e-commerce has led our lives to become. Being exposed to constant advertising, the desire to spend is ever growing; a situation nurtured by both the customer and retailer. What the shopper buys is no longer meaningless, but symbolic of the pathway to their ideal life.
The designs in AW19 cleverly include witty details, representing the retail industry; you can see fold marks on pieces as if they have just been bought and the looks are accessorized with graphic labels declaring "fragile", "for sale", "value pack" and "100% consumer", among others. One outfit is completed with its own dust bag, and others are adorned with plastic shipping materials, such as airbags. With the use of a variety of khaki, woven bag texture fabrics and bright color palettes, the packaging theme is enhanced while the combination portrays a distinctive, contemporary, consumer image.
"BEWARE OF SMARTPHONE ZOMBIES" can be seen on the models' mobile phone cases to reflect their behavior at the moment: disorder, numbness, and madness. All their attention is firmly grasped by a bright screen, only breaking their concentration and mindless rhythms when the couriers and takeaways arrive, delivering items until the models can carry no more and the system breaks down.
STYLIST  |  MONSTER
HAIR DIRECTOR  |  XUEMING ZHOU
MAKEUP DIRECTOR  | JONATHAN
SHOW DIRECTOR  | COA LEE
CASTING DIRECTOR  |  OOLONG
MUSICIAN | ANGELUS NOVUS
VOICE CONTRIBUTOR | HARRISON
SPECIAL THANKS TO | JULIAN SONG
TEXT CONTRIBUTOR | GONGYU
SHOES | WARRIOR x STAFFONLY
GLOVES | LANON