This week – we are introducing a fashion story called "Denim Collection" by photographer Ugnė Petkutė for Nyctophilia.
The designers Nerija Kanapkaitė and Mateus Zkraj have chosen to repurpose and transform old jeans as part of their creative process. In their commitment to sustainability, they have embraced recycling techniques to breathe new life into these denim garments. Furthermore, when crafting specific items such as skirts adorned with eyelets, they have consciously selected fabrics that are free from elastane, as it has been recognized for its adverse effects on the environment.
"While we acknowledge that we are not entirely sustainable, we are committed to doing our utmost to promote sustainability.
The fashion industry, along with its supply chain, ranks as the third largest contributor to pollution. It is responsible for emitting 10% of global greenhouse gas emissions, surpassing the combined impact of the shipping and aviation industries, with an annual release of 1.2 billion tonnes of carbon dioxide. By recycling clothing, we actively contribute to reducing textile waste, and our primary objective is to raise awareness about this pressing issue," said Nerija Kanapkaitė.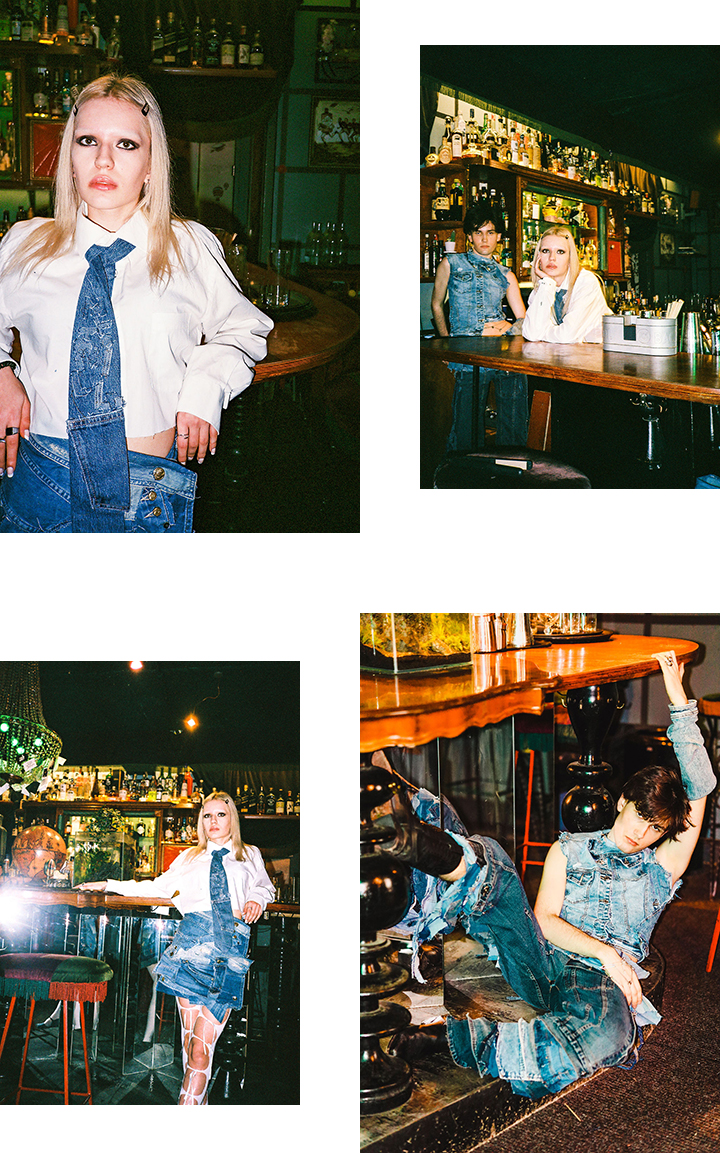 Credits
Designers: Nerija Kanapkaitė and Mateus Zkraj
Brand: Nyctophilia
Photographer: Ugnė Petkutė
Models: Rusnė Butrimaitė, Nerija Kanapkaitė, Mateus Zkraj.
Place: "Alchemikas" bar.