Tiffany & Co. is embarking on an exciting artistic venture in collaboration with the emerging Parisian artist Paul Rousteau, set to cast a spellbinding transformation upon the Opéra Garnier. Commencing on September 29, 2023, right in the heart of Paris Fashion Week, the revered façades of this historic venue will come to life, showcasing the iconic Sixteen Stone ring by Tiffany & Co., a creation bearing the signature of the brand's legendary designer, Jean Schlumberger.
This audacious metamorphosis stands as a testament to Tiffany & Co.'s steadfast dedication to French artistic expression and its enduring affection for the city of Paris. For Tiffany, Opéra Garnier also represents a heartfelt return to its origins. Over a century ago, in 1910, Tiffany & Co. proudly inaugurated its inaugural Parisian flagship at Place de l'Opéra.
Today, Opéra Garnier's façades are once again imbued with vitality. Tiffany & Co. has placed its iconic Sixteen Stone ring on the grandest stage, all within a new creation by Paul Rousteau, continuing the narrative that commenced at the Louvre.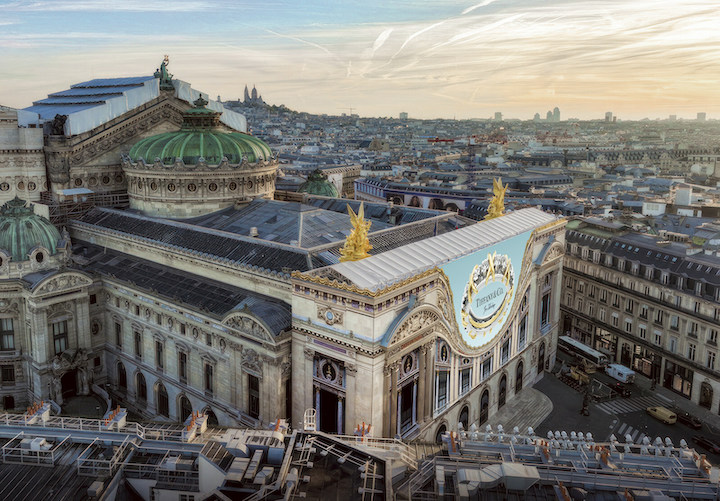 Initially designed in the 1950s, the Sixteen Stone ring is bedecked with sixteen impeccably pure diamonds, each set within the iconic gold cross-stitches, an emblematic motif inspired by the textile heritage of Jean Schlumberger. Each cross-stitch serves as a testament to his remarkable ability to harmonize the realms of fashion, art, and craftsmanship.
Opéra Garnier signifies the third chapter in Tiffany's artistic odyssey through Paris. In October 2022, the brand unveiled its digital cube installation at the Centre Pompidou during Nuit Blanche, followed by a majestic trompe l'oeil exhibition at the Louvre in January 2023.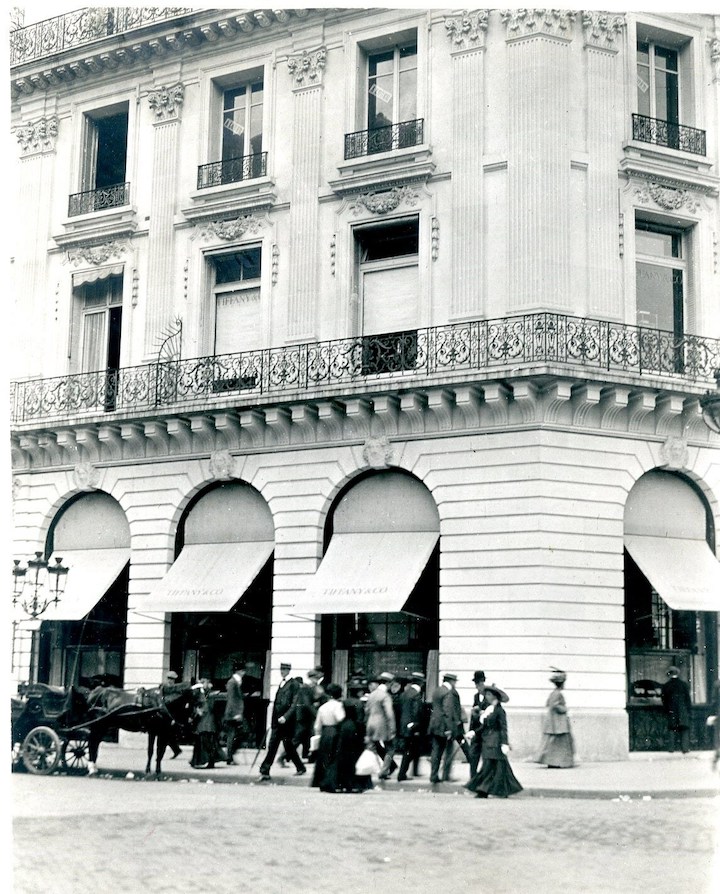 Tiffany's enduring tradition of uniting art and jewellery has witnessed collaborations with luminaries such as Andy Warhol, Jean-Michel Basquiat, and Daniel Arsham. Today, the House brings together Opéra Garnier with the creations of two remarkable visionaries, Jean Schlumberger and Paul Rousteau, to celebrate its timeless affection for artists and the enchanting city of Paris.