Love International is back in Tisno this summer, following on from last year's sold-out edition.
And for the very first time, as part of the 5th anniversary celebrations, the Adriatic odyssey will feature a series of back-to-back sets from some of the world's most revered taste-making artists, a mix of both familiar faces and new names.
Taking place a little later in the season across Wed 15th – Tues 21st July 2020, Love International returns to the stunning Dalmatian coast. There's no better blend of holiday and festival as one, where bouncing boat parties, wild open-air sets at Barbarella's, beach-side Beach Bar action, Olive Grove escapism and the pulsating Garden Stage create a truly unique experience. From dawn the sublime Sunrise Sessions ease everyone through beautifully lit mornings, and on the final day the unique Secret Island Party rounds the adventure off.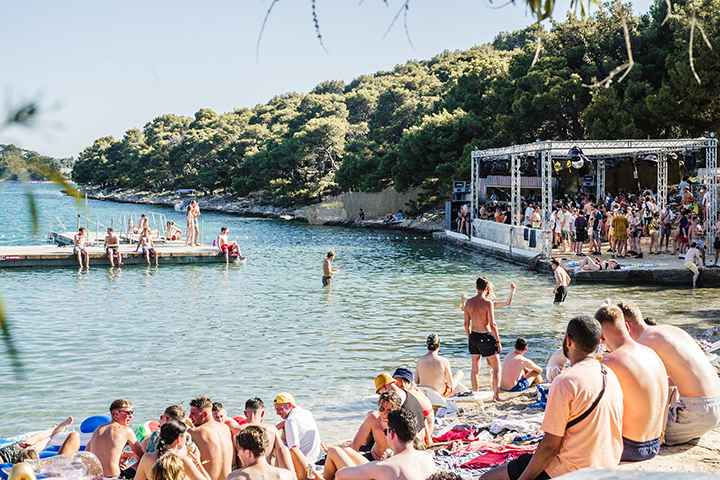 There's a wonderfully wide range of music to be immersed in running 24-hours across 6 of the 7 programmed days, during which several key artists will play back-to-back sets across the festival's intimate settings. First up, the newly announced Call Super b2b Objekt are two of most versatile and adventurous selectors around. Vladimir Ivkovic is also added where he will join Ivan Smagghe for another evening of wondrous weirdness, and they join a world's first with Antal b2b Hunee b2b Palms Trax. There are further inspired combinations from Shanti Celeste b2b Saoirse b2b Moxie b2b Peach, Ben UFO b2b Craig Richards, Eris Drew b2b Octo Octa, Bruce b2b Hodge, Heidi Lawden b2b Lovefingers and Axel Boman b2b Kornél Kovács b2b Pedrodollar in a series of tantalising sets unlike anything the region has ever seen.
Next up, brand new solo artist additions include Red Axes, Dan Shake, Artwork, Nicolas Lutz, CC:Disco! and Prosumer, who join Khruangbin (DJ Set), Ross From Friends (DJ set), Andrew Weatherall, Crazy P Soundsystem, Horse Meat Disco, Job Jobse, Midland, Paranoid London, Roman Flügel, Optimo, Orpheu The Wizard, Avalon Emerson, Chaos In The CBD, DJ Tennis, Gerd Janson, Carista and Powder.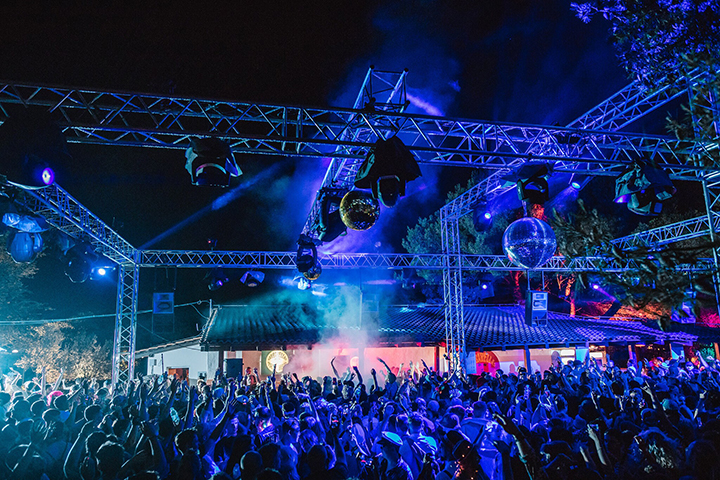 The festival continues to support up and coming talent from across the globe while always giving a nod to local artists from Croatia, too. These names include Adam Curtain, Body Hammer, Danielle, Darwin, Dr Banana, Elena Colombi, Elias Mazian, Juan Ramos, Luca Lozano, Mad Miran, Manami, Nosedrip, Phuong Dan, Project Pablo, Roza Terenzi and Yu Su.
There's an eclectic mix of newcomers to Love International for the very first time, returning old friends and a range of performers who weave across a dizzying array of sounds, adding further depth and range to the festival's pulsating sonic sphere.
Tom Paine, Love International's co-founder with Dave Harvey, explains: "For our 5th anniversary we have decided to change things, and shape our programme around a series of back to back sets. As many DJ friends performing stay for the duration of the festival it feels like the perfect time to do something different in Tisno. Some of our programmed b2bs are long time DJ partners and others are world firsts coming together, and all will play across different stages and different times of the day through our 24-hour timetable, bringing completely new and unexpected journeys across the musical spectrum. To have the opportunity to put Antal b2b Hunee b2b Palms Trax in our favourite open-air club is something we are very excited to see happen, along with all of the back to backs taking place across the week."