The interview, which forms the basis of this unique collaboration, took place in Moscow, where Snowden has been living in political exile since 2013. With this, Snowden joins the impressive list of guest artists on the 'Electronica' release, which includes The Pet Shop Boys, The Orb and Laurie Anderson, to name but three of the 30 artists involved.
Speaking about the collaboration with Snowden, Jarre said:
"One of the recurrent themes of Electronica Vol. 1 & 2 is the ambiguous relationship we have with technology. On one side we have the world in our pocket and on the other side, the world is spying on us constantly. Edward Snowden became a modern hero, not by saying 'stop', but to be careful regarding the (ab)use of technology. Our future needs brave people like him."
Concern about the issues facing humanity has long been a hallmark of the French producer's work, with the destruction of the planet by mankind a marked preocupation in the early phase of his career. Albums such as 'Oxygene', 'Equinoxe' or 'Waiting For Cousteau' as well as the video for 'Oxygene Pt. 4', show a clear concern for the environment, ecology and the erosion of natural resources. Jarre is also a noted activist on human rights issues having been appointed Good Will Ambassador for UNESCO in 1994.
Friday 17th June sees Jean-Michel Jarre take to the stage at Sónar by Night for the world premiere of his new show, which will include the live debut of selected tracks from Electronica volume 1 & 2, as well a number of his greatest hits. At present, we are unable to comment further on the content of this show; suffice to say it will be characteristically spectacular.
Sónar is pleased to welcome this legend of contemporary electronica, pioneer in the use of synthesizers and consumate but principled showman to the festival, in what will be his only performance in Spain.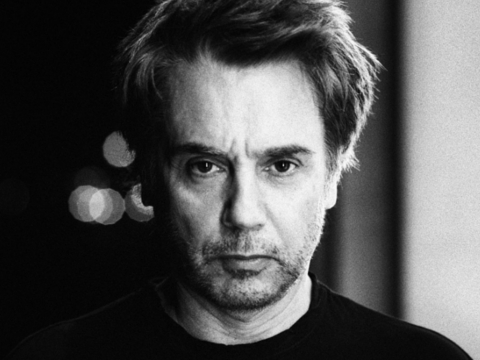 Jean-Michel Jarre joins the list of distinguished speakers at Sónar+D
This year, as part of the Sónar+D program, distinguished artists from the festival line up will be hosting a series of talks on their work, focusing on the live experience and how they re-contextualize their music for the visual arena.
As a pioneer in the staging of large scale audio-visual shows, Jarre is an outstanding addition to the program, which includes Carsten Nicolai (Alva Noto) and Olaf Bender (Byetone) from the German label Raster Noton, Kode 9 and Lawrence Lek as well as Richie Hawtin, who will be offering a special masterclass on the production of his show, also to be staged at Sónar 2016.
The interview is HERE.
Listen to the Jean-Michel Jarre and Edward Snowden track HERE.