To feel as comfortable in the air as on the floor – an idea reflected in the contemporary dance seminar of Latvian choreographer and teacher Ilze Zirina, which she will lead during Dance.lt Summer Intensive. I. Zirina aims to help participants to develop themselves as creative performers, to explore the qualities of movement, the connection between air and the floor. We talk to I. Zirina about her experience, about what a creative dancer is and what awaits the seminar participants.
You've been dancing for more than 20 years and teaching for more than 10. How the meaning of dance changed for you through the years?
Lately, I become more and more interested in dance as a powerful tool in self-development. Through sharpening my technical skills, I can improve qualities in myself which helps me to be happier in life. To name few, I'd say using the ability to exchange energy instead of giving up; letting myself to fall in order to fly; being able to find the verticality myself before asking somebody to support me etc.
How have you encountered different dance techniques in your career? Did it take long for your current style to settle down?
I have not developed my style of technique as such. That is why I cannot say that I have a style which has settle down. It is always a process. Being lucky to learn from great teachers I have digested the ideas which have been effective for my perception and technique. And I use them and develop in my practice. I think the way of teaching is a combination of knowledge, character, intuition. My knowledge has accumulated through dancing experience rather theoretical explorations and it is kept in my body rather than the head. My dream is to reach the point where participants of the class, that I facilitate, can feel themselves as a dancing body which can dance endlessly in their authentic and wise way.
Which teacher(s) made the most impact for you and your movement development?
David Zambrano has influenced my movement quality a lot with the ides of gathering – sending, mama – baby, passing through… Hai Cohen challenged my ability to listen and observe and answer in a quiet but powerful way. British teachers, such as Fiona Millward, Gill Clarke, Sally Doughty, Andrea Buckley, sharpened awareness of presence and details in the body. Olga Zitluhina has the most impact on me as a dancer. I became a contemporary dance practitioner because of her and she has been my dear teacher for more than 15 years.
Your workshop is focusing on the development of a creative performer. How technical your workshop is? What kind of techniques do you work with?
It will be an opportunity to sharpen one's technique during a playful movement approach. And it can be as technical as the person wants. We will start moving, starting to exchange energy, being free of thinking too much first and then – focus on details. If the person came to play with energy and body in space – it can stay on this level. If the person wants to explore details and be specific, there will be space for that. The class is based on basic principles of release technique.
How would you describe a creative performer?
For me, a creative performer is the one who is curious to learn from every situation and to filter the proposed information through personal perception, body, experience, creativity. It is a dancer who is willing and able to find values individually – not necessarily the same what facilitator mentions.  It is a dancer for whom movement sequences are just a starting point instead of the result.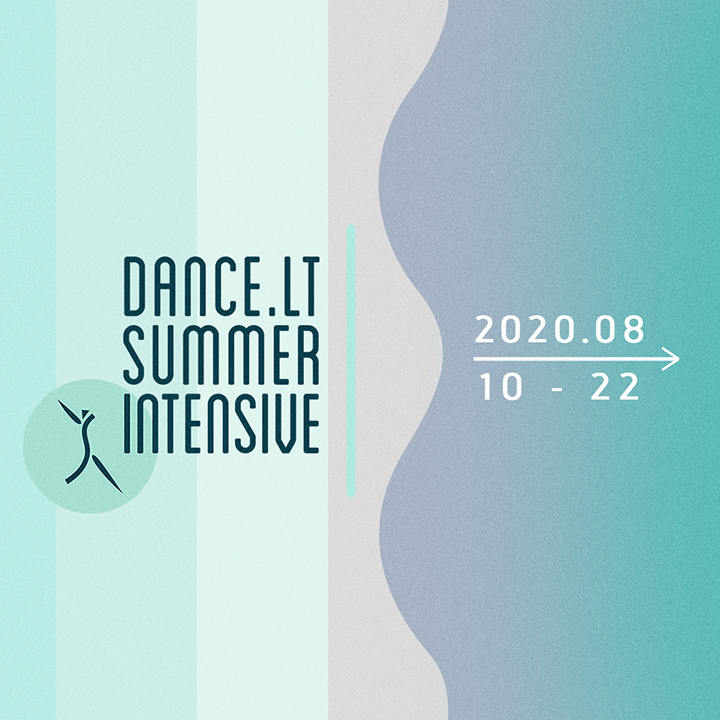 In your opinion, how does the dance technique impact creativity and vice versa?
I think technique is a tool to use in the creative process. We do not develop out technique in order to demonstrate it, do we? We use it to create a beauty, which can be so diverse. For me technique is a freedom which allows me to enjoy dance more – be in places I want, to be as fast as I want, to take risks, be curious in little details etc. Well, depending on level, how I have developed my skills. If my goal would be to demonstrate my technique, I imagine, I would become a prisoner of my technique. Creativity in technique helps me to open my perspective, it allows me to be playful. And playfulness is an effective way to learn.
How did you come up with the name of your workshop "Floor or air – what is where?" 
It comes from the idea – to feel in the air as comfortable as on the floor. The ability not to break energy flow while moving from the upper level and ground or vice versa is important to me. Even more – to use falling not in order to stay down but in order to fly (by the way, this I find as a nice metaphor to life). To feel in the air as good as on the floor. Loosening the control by moving off the vertical position. All these skills seem important to develop in order to enjoy travelling through space more.
What advice would you give to those who attend your workshop and want to get as much experience as they can? 
Take the situation and learn from it! Be a keen observer and listener! Ask questions! Share your ideas on what you have found out during the process! In one word – participate!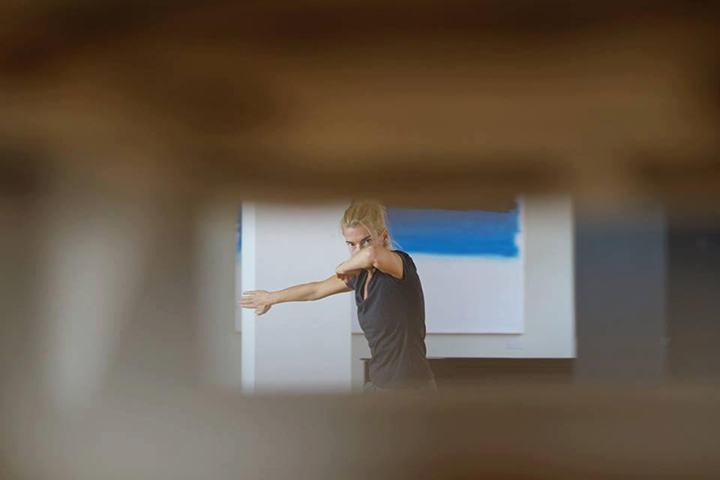 During "Dance.lt Summer Intensive" you will teach for 6 days. What do participants could expect from a week of dance in the studio with you?
No expectations. Movement is a live process which depends on so many ingredients. We all come together and see where the process takes us.
Dance.lt Summer Intensive is organized by Lithuanian Dance Information Centre and will take place on 10-22 of August in Vilnius, Arts Printing House (Šiltadaržio str. 6). All information about the programme and registration can be found at www.dance.lt. Activities of Lithuanian Dance Information Centre are supported by Lithuanian Council for Culture, Ministry of Culture of the Republic of Lithuania, Vilnius City Municipality.