Greener, more innovative, more creative – at the first summit on Gran Canaria, the members of the European Fashion Association "EFA" put together a package of measures and actions for a sustainable and inclusive future of the European fashion industry.
At the invitation of the Gran Canarian fashion network Moda Calida and the local authority Cabildo de Gran Canaria, the members of the European Fashion Alliance (EFA), founded in Frankfurt in June 2022, gathered in Maspalomas on October 19 and 20 during the Gran Canaria Swim Week – the only European Swim Wear Week – for their first summit.
The aim of the summit of 59 representatives from 23 European countries was to discuss and agree on a package of measures and actions that can support and promote the necessary transformation process in the fashion industry in Europe. The alliance, which consists of 29 member organizations, including numerous fashion councils, research and educational institutions, and the leading fashion weeks (Paris, Milan, London, Copenhagen and also Riga Fashion Week),  represents more than 10,000 European companies in the fashion sector, ranging from micro-enterprises to large corporations.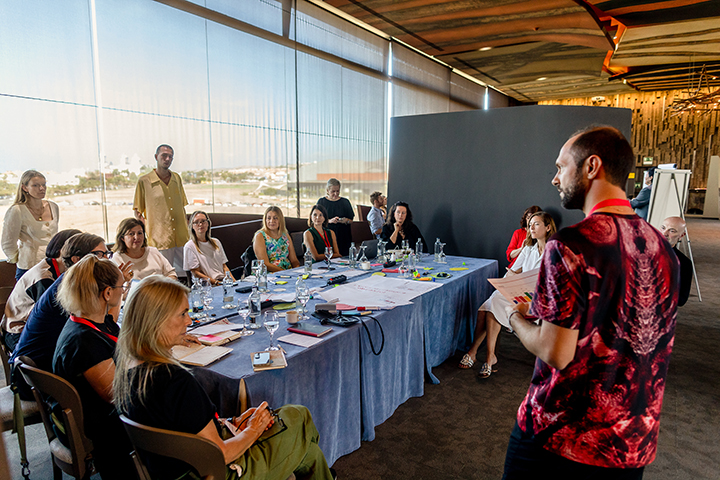 One of the main topics during the meeting was the "Green Deal" formulated by the European Union in 2019 by Commission President Ursula von der Leyen to reduce net emissions of greenhouse gasses to zero by 2050, to which the fashion industry must also urgently contribute, according to the commitment of the EFA. Because the CO₂- and environmentally destructive footprint from textile production and fashion consumption is still huge. The European Fashion Alliance aims to contribute significantly to achieving a CO₂-neutral, environmentally sustainable, non-toxic and completely circular textile industry and to raise and sensitize the awareness of fashion producers, designers and consumers.
To this end, four pillars on which the targeted measures are to be based were defined during the meeting in Gran Canaria: sustainability, education, politics and innovation.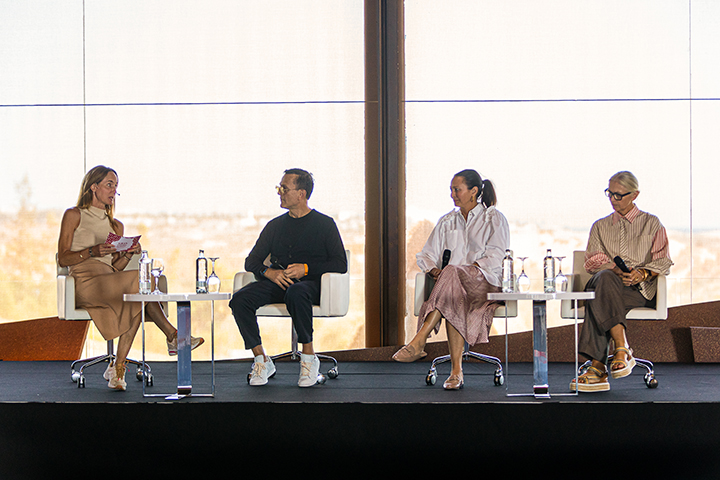 The European Fashion Alliance believes that sustainability and digital transformation, together with innovation, education and labour market measures, will be the drivers for the fashion industry to make textiles more durable, repairable, reusable and recyclable. To accelerate this transition process, EFA will therefore also focus on the cross-cultural exchanges and interactions between creatives and support young talents as drivers of change through actions, research and campaigning.
CAROLINE RUSH – BRITISH FASHION COUNCIL "With common values and language and common understanding of measurement tools, it is important for our designers that when they go into France, Italy, Germany or Denmark or anywhere else, that they have a good and common understanding of the framework that is expected from them in terms of sustainability. In particular for small businesses that find it really challenging in terms of trading globally. The more we are asking them to look at the different measurements and standards, the more difficult it is for them to be able to trade. This is an opportunity to collaborate and break down those barriers."
For the period from 2023 to 2027, the European Fashion Alliance translates this belief into four main objectives based on the four defined pillars:
1. Definition of an ethical, social and sustainable code of conduct for EFA members and by extension for the fashion industry.
2. A new Green Deal for fashion at the European level representing fashion culture and business, founded on a European-based circular and social fashion eco-system based on shared data and a shared measurement data system.
3. Creation and enforcing of sustainable and technological training and social & cultural responsibility practices for EFA key stakeholders.
4. Empowerment of Generation Z and the new generations as leading forces of value in the digital, circular and social transition of the fashion industry.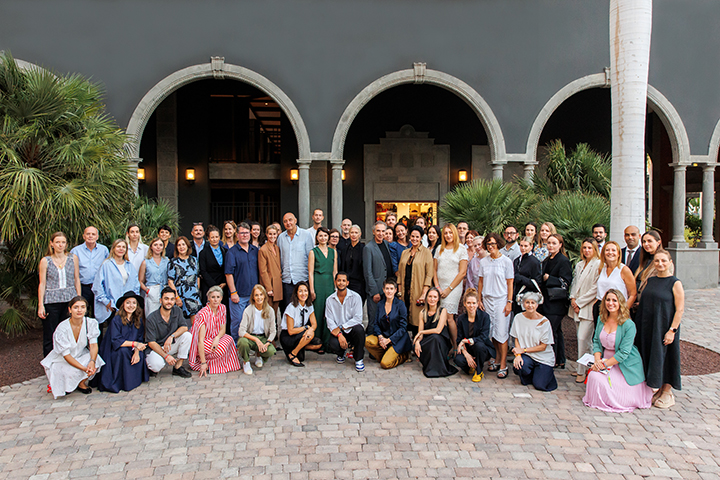 The members agree that the vision and objectives of the EFA must be translated into concrete action plans and policy frameworks within the next two to three years to drive change. This can only be achieved with a solid understanding of the needs and challenges of the fashion industry, especially the creative and design-oriented stakeholders.
"The European Fashion Alliance is an important and strong network that – like no other – can make its contribution to changing the European fashion industry. Change doesn't happen alone. It's an industry interaction and that's what EFA is. We have created an instrument that will prove itself in the coming years," says Scott Lipinski, CEO Fashion Council Germany.
For 2023, EFA will therefore launch a Europe-wide survey through its members to investigate the needs and challenges of micro, small, medium and large enterprises operating in the fashion and textile industry, as well as education and research-oriented and other industry-related stakeholders.
The knowledge gained from this should enable EFA to create a priority-driven policy framework in response to the current legislation resulting from, amongst others, the European Strategy for Sustainable and Circular Textiles and the creation of new EU policies and programs to support fashion and creative industries. The aim is to give stakeholders a better understanding of European legislation – an area in which many creative entrepreneurs are still "lost in translation".
СHRISTIANE ARP – FASHION COUNCIL GERMANY "Fashion must continue to develop in a cultural and social context in order to remain relevant. One of the tasks of the Fashion Councils is to promote and support a new generation of designers. "The young ones Creative people have the ability to change the fashion system sustainably and innovatively."
Moreover, EFA will involve and empower young talents and voices by actively engaging them in leadership roles and activities within the organization alongside established brands and organizations.