Returning for its 8th year, Barcelona's leading digital arts festival has completed this year's line-up adding to the immense line-up of DJs, VJs, live acts and artists. The final elements of MIRA are here, with the return of the MIRA Dome by adidas Original – featuring screenings, AV shows, a workshop and a masterclass. It's with great regret that MIRA Festival announce Venetian Snares will no longer perform due to illness. However, we are pleased to announce THE BUG feat. MISS RED LIVE will be added to the bill. In addition, the full bill for MIRA's first solo exhibition "THE SEARCH FOR (modern) PLEASURE" featuring works from Brooke Candy, Filip Custic, Claire Tolan and more.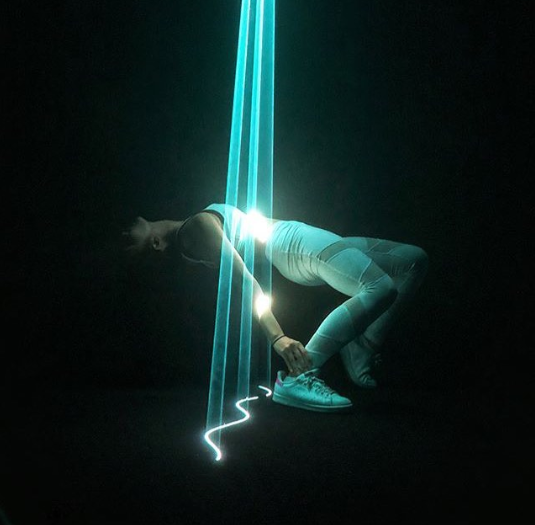 Since it's conception in 2015 the MIRA Dome sets the festival leagues ahead in the digital art sphere. The dome boasts a 360-degree screen, making it a truly immersive space designed to give the audience the highest levels of comfort and audio-visual quality. Running through MIRA there'll be four screenings; CONTEMPORARY HARDCORE by Konx-om-Pax and SPECTRUM OF THE CORAL by Fragmatista. EYE OF THE DREAM by David O'Reilly, EXTRAORDINARY ALIEN by Fatima Al Qadiri & Transforma. MIRA is proud to announce that immersive pieces EYE OF THE DREAM and EXTRAORDINARY ALIEN that are part of the "The New Infinity" programme, co-produced with Berliner Festspiele / Immersion and the Hamburg Planetarium. The program will be developed until 2020 with presentations in Germany and a US tour in the summer of 2019 with the support of the Goethe Institut.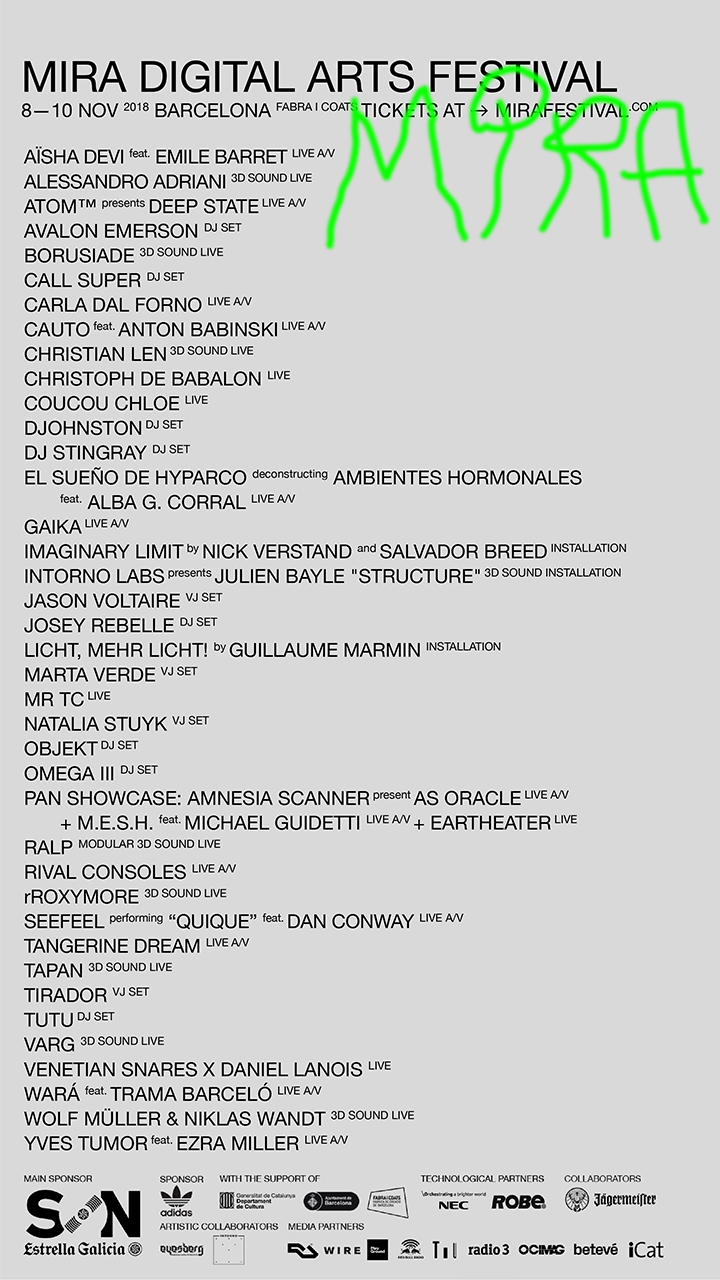 A first for MIRA, there's a new exhibition project within Fabra i Coats, "THE SEARCH FOR (modern) PLEASURE." This exhibition explores the notion of pleasure in the digital age. With an expansive line-up of celebrated artists including BROOKE CANDY, CARLOS SÁEZ, CLAIRE TOLAN, ESMAY WAGEMANS, FAITH HOLLAND, FIELD, FILIP CUSTIC, KEIKEN + NATI CERUTTI, KIRSTEN LEPORE, MARÍA ROY, MARIE MUNK + STINE DEJA, VIRGEN MARÍA. Situated in the Center of Contemporary Art of Barcelona – Fabra i Coats, this runs from 8th Nov – 16th December.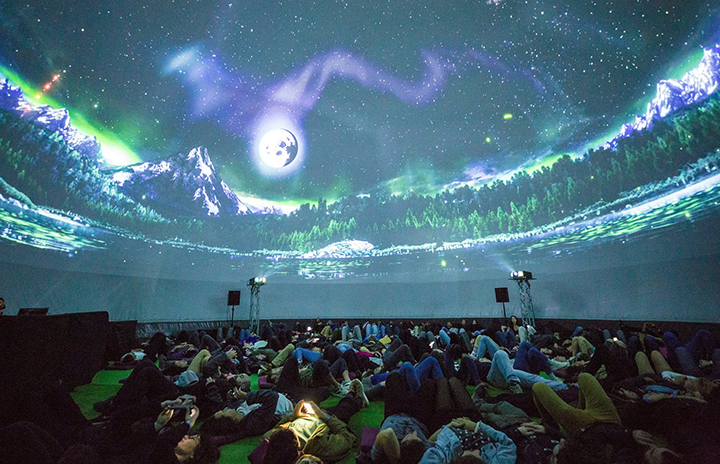 Final release tickets for MIRA are on sale from 55€ for two days or 70€ for three. If you are travelling to the festival, November is the best time to visit with fewer crowds, cheaper accommodation and sun-kissed weather. Last minute flights are well priced at £38 return from London, and similar prices for other cities. MIRA Festival is a great way to discover Barcelona's underground scene, do not sleep on this.