A paradox: how can I fool myself if I know what I'm up to?
"People gladly believe what they want to believe"
Yes, I am who you met yesterday but at the same time, I am not. Maybe you knew a part of me, or maybe you knew a wonderful interpretation of who I wanted you to meet, or who I thought you wanted to meet, or maybe the image you created, you reinterpreted it yourself to your liking.
Do we fully know who we are?
We are a changing, chameleon-like image, adaptable to the situation, place and eyes that are looking. We are able to manipulate the actions of others, changing ourselves and repressing different parts of being to get what we want.
We hide who we are in incredible and convoluted labyrinths composed of all the threads that make us up. There are threads tattooed thoroughly, encoded with symbols that only a few eyes can decipher. Other people may try to follow these threads, but threads can be broken and tied to different ones. You could get lost in the maze and never understand it.
But what happens when it's not what we want, but what is it that's right, or budget? What happens when we're in society?
That we all play a game of masks. We create an image in society, which over time ends up identifying us in front of others and ourselves. Few crazy people challenge the game, "oh" what do I say, won't they be the sanest?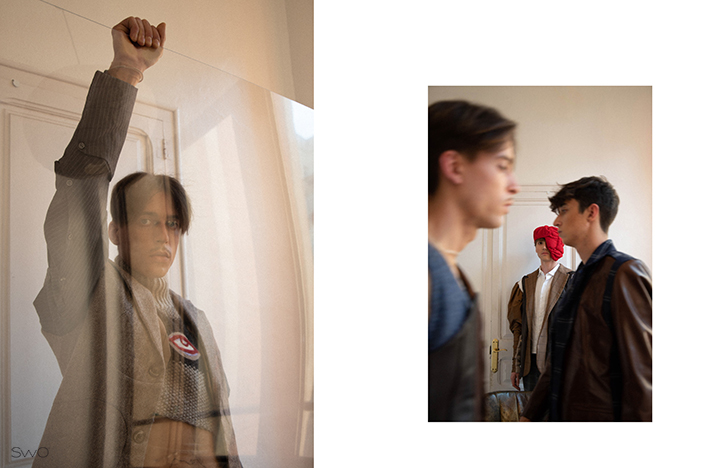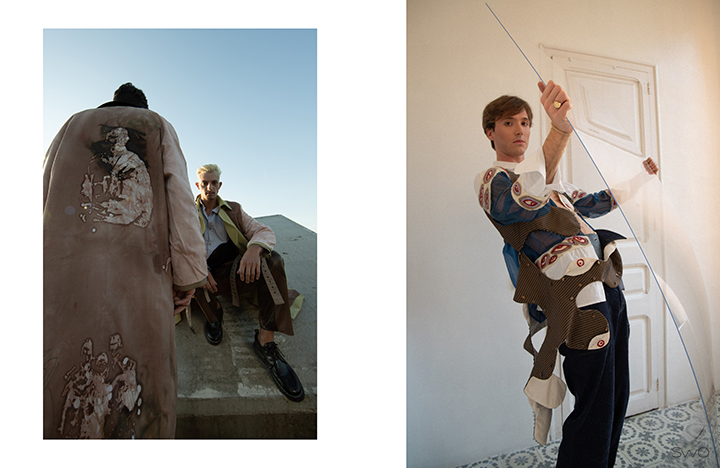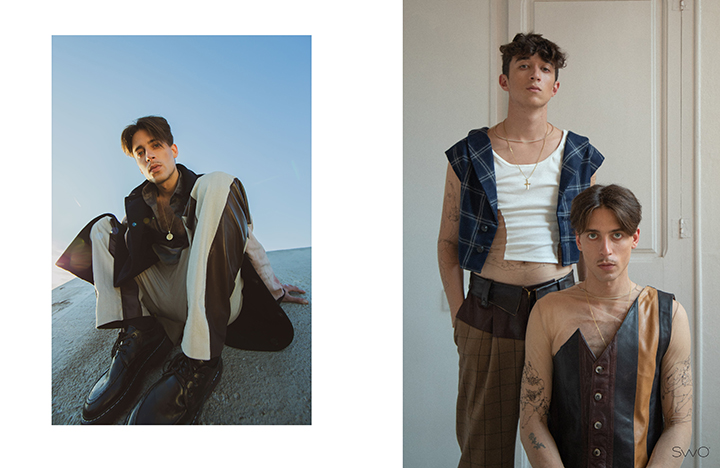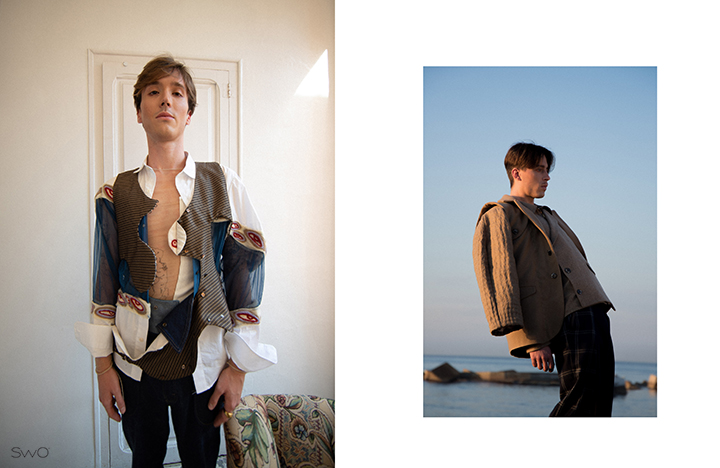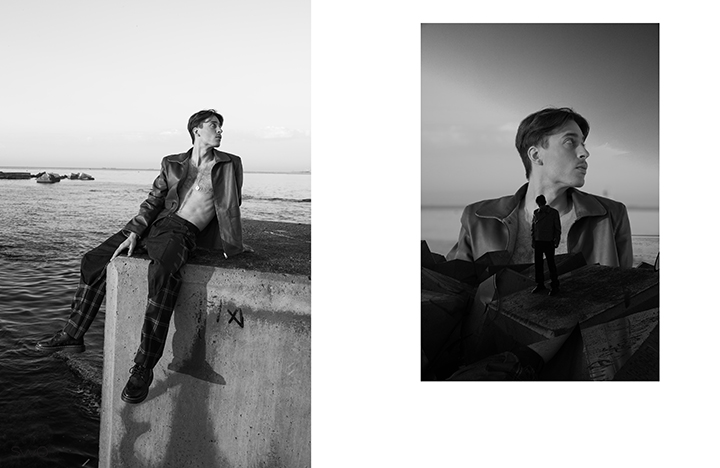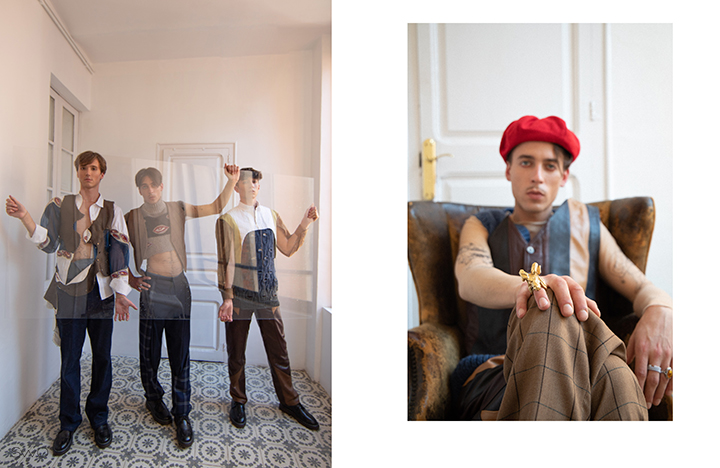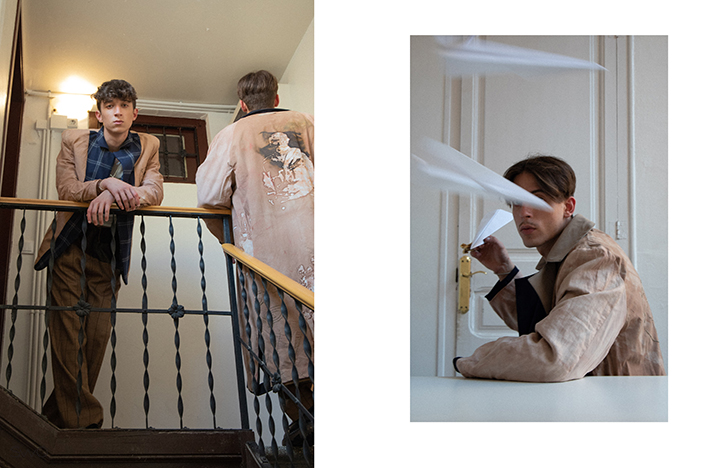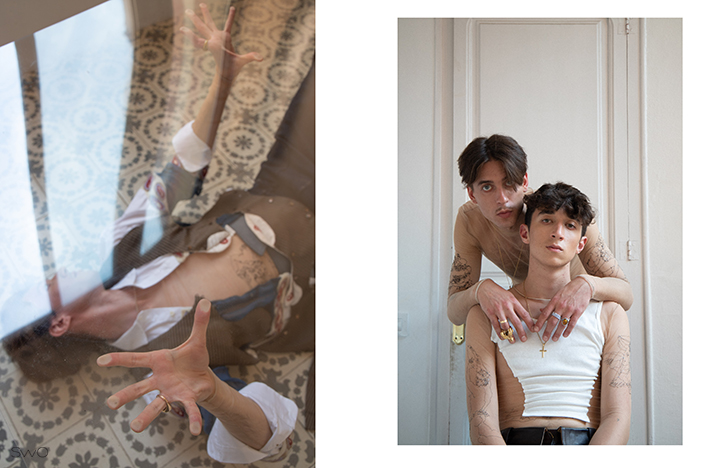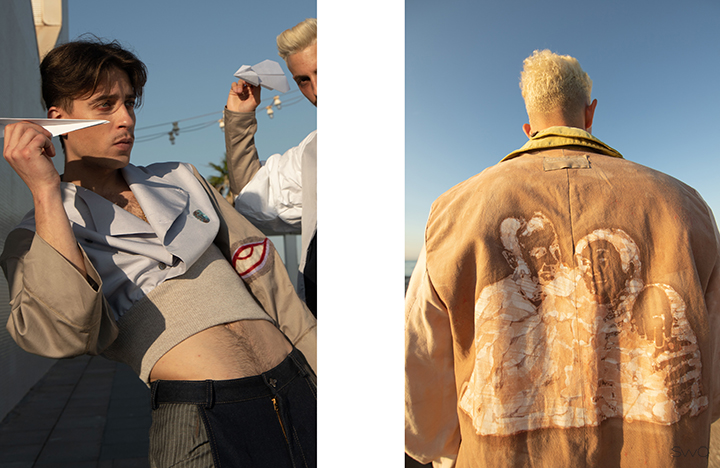 Photographer – Mabel Suárez
Fashion Designer – Ariadna Gegundez
Models – Esteve Puig, Hector Valls, Miki Lloret
Fashion Assistant – Eduardo Samper
Photo Assistant – Ander Galindo
Fashion Credits – Joyería Fernando Rodríguez