Swarovski Collective designers Creatures of the Wind, Tome and Rosie Assoulin showcased stunning Spring/Summer 2017 collections featuring over 575,000 Swarovski crystals this New York Fashion Week. In the first season of collaboration for 2017 collections, the Swarovski Collective designers received financial support as well as the opportunity to experiment with Swarovski's extraordinary crystal range.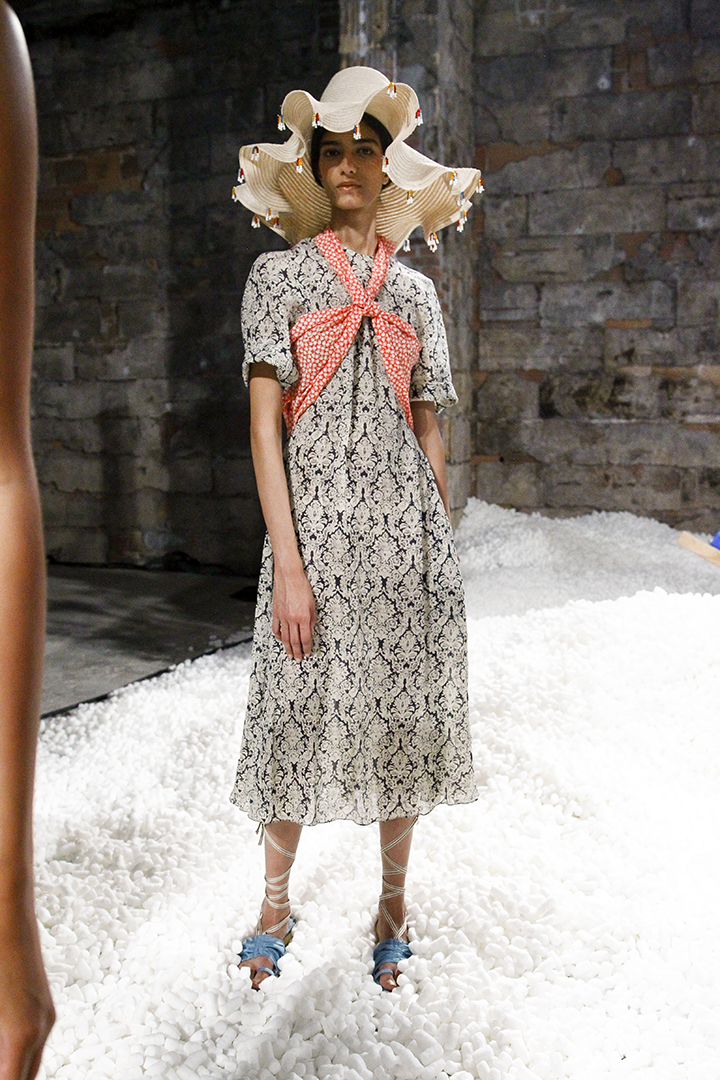 Creatures of the Wind's collection, titled "Angel," was inspired by ideas of polished beauty and the concept of the angel as an idealized entity, a representation of detached perfection, and a play on the use of 'angel' in pop music from the 1950s. Hand-embroidered Swarovski crystal appliques were developed from Victorian mourning jewelry playing off a custom lace pattern and floral print that were used to create a visually dense, optical illusion of layering. Sew-on stones were also blended into patterns, demonstrating crystal use as a design component rather than strictly as an embellishment.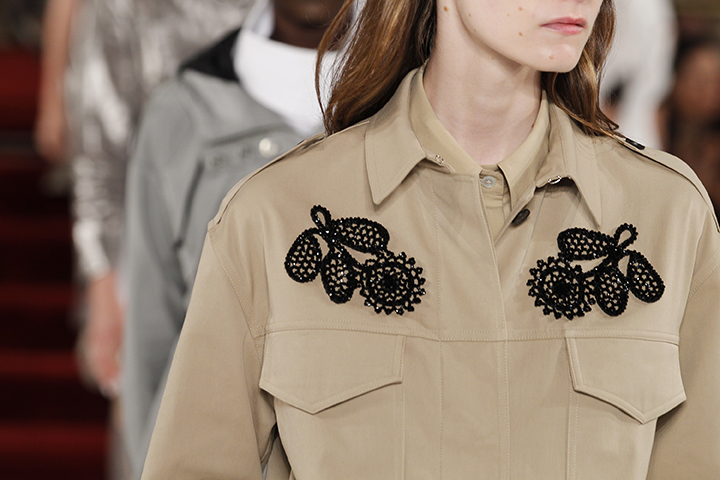 Using the summer season as her inspiration, Rosie Assoulin created bold color blocks with Swarovski crystals in a variety of colors on a dress which included more than 142,000 crystals alone. Swarovski crystal beads were incorporated into fringe elements on a top, shoes, and a hat and the phrases 'thank you have a nice day' and 'wish you were here' were written out in custom crystal designs on tops.
"Swarovski crystal elements take our garments to the next level and capture movement. It's the extra 'oomph!' Finding new applications in the garments comes naturally – it's figuring out how we make it our own that is the most interesting part. We're constantly pushing the craftsmen we work with to try new things with us and the result always is so fun and exciting!" – Rosie Assoulin.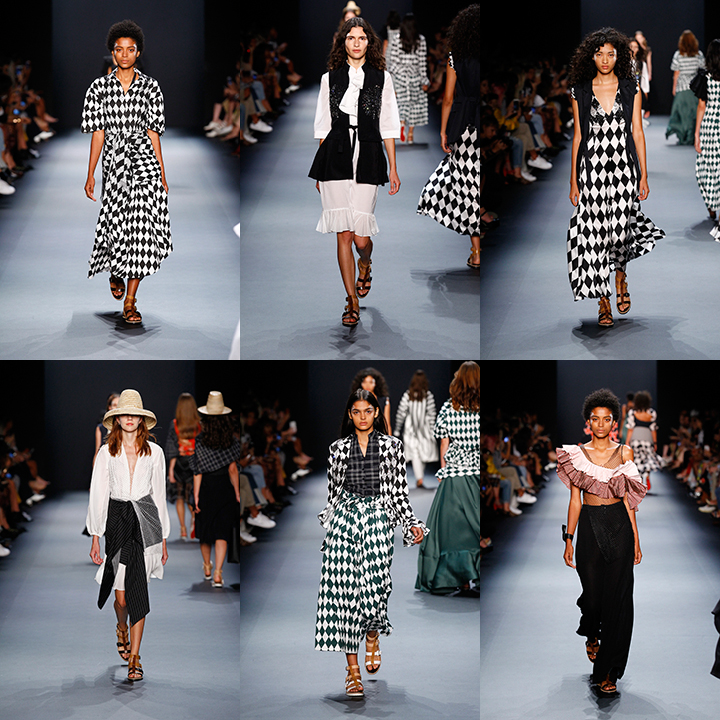 "Each season is an exercise in recontextualization, and this season we chose to approach the crystal application through a psychedelic exploration of 1950s pop music. As with every other component that goes into the making of the collection – fabric, silhouette, color, texture, treatments – each season brings the challenge of making these components new, relevant, and beautiful. It's a constant challenge to move further than the season before. With Swarovski, specifically, it's about using the crystals in a new way, ideally proposing something that hasn't been previously explored in crystal." – Shane Gabier and Christopher Peters of Creatures of the Wind.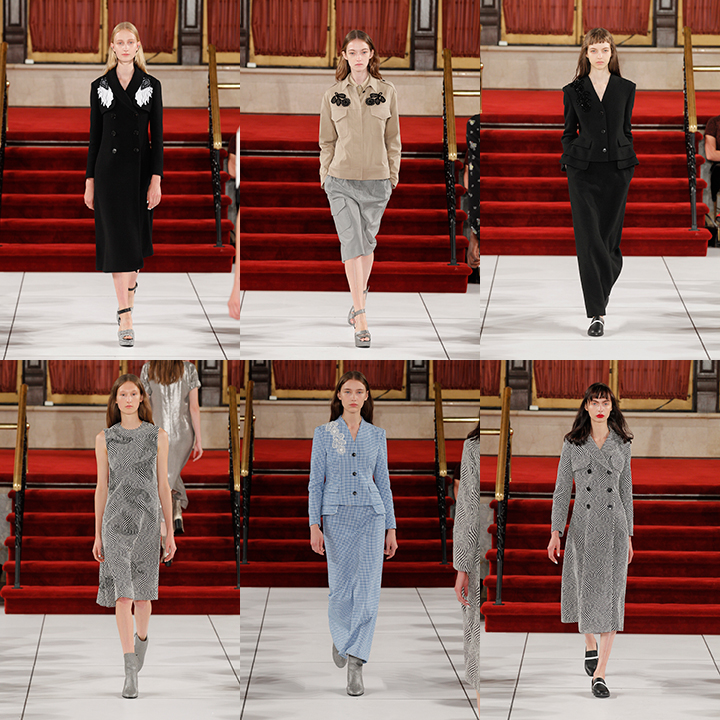 Founded in 1999 following Nadja Swarovski's collaboration with Alexander McQueen and Isabella Blow, the Swarovski Collective encourages emerging and established designers to explore the creative boundaries of crystal use and craftsmanship.  The latest edition of the Swarovski Collective program spans New York, London, Paris and Milan fashion weeks, offering the designers year-long financial and crystal product support, plus the chance to win the annual Swarovski Collective Prize, the winner of which will be announced in May 2017.